If you're looking to shop for your wedding trousseau online, there's a lot that you will need to consider. Every bridal trousseau needs to be carefully curated in order to include items that would be needed by the new bride. To help you out on this search for your most prized possessions, we've curated a list of items that you will need and where you can get them online.
1. Evergreen silk sarees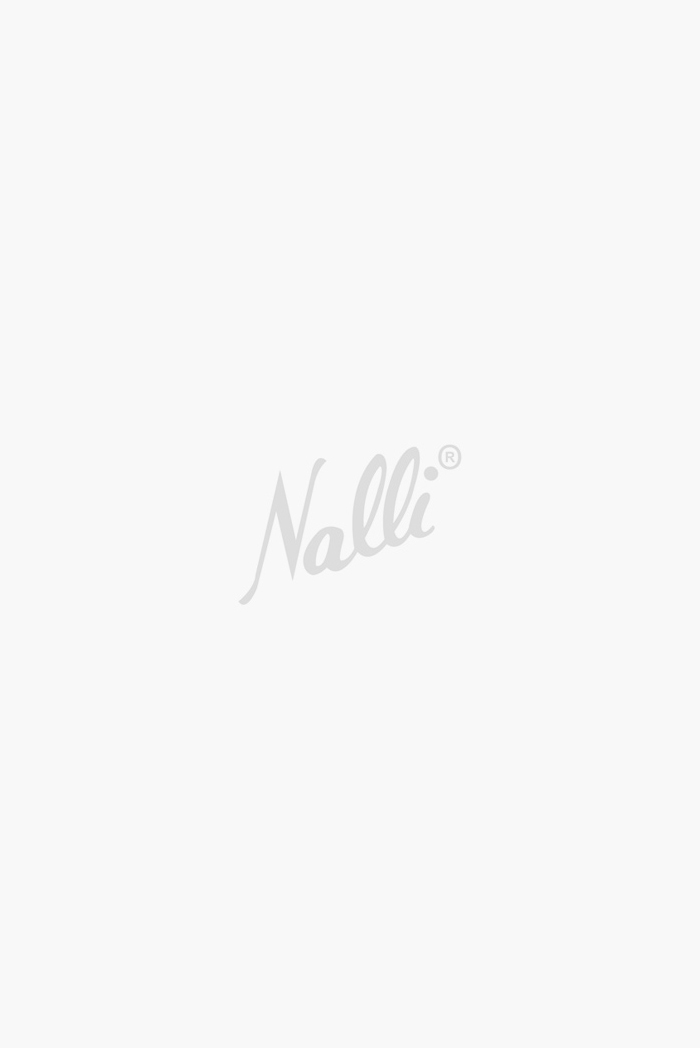 Image Source
Silk sarees are something that we've all seen in our mothers' collections. They are evergreen and are at times even considered to be the most prized possessions in a woman's trousseau.
Check Nalli Silks for more details on this product.
2. Potlis
Image Source
Potlis are great when it comes to matching two needs with one product — space and fashion! Crafted by hand, these potlis match almost any ethnic outfit and are great for all occasions.
Check Jaypore for more details on this product.
3. Wedding heels
Image Source
A bridal trousseau would be incomplete without a gorgeous pair of shiny heels. A pair in silver or gold is a must-have for any bride as it goes with almost every other outfit for all post-wedding occasions.
Check Metro Shoes for more details on this product.
4. Bridal juttis
Image Source
There are brides who have a love-hate relationship with heels. They often prefer to pair their wedding outfit with the good old jutti to add that extra oomph! It's honestly quite a wise decision too, keeping in mind the long duration of most traditional ceremonies.
Check Fizzy Goblet for more details on this product.
5. Lingerie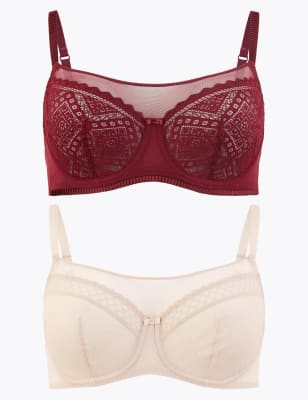 Image Source
One absolutely cannot miss adding some gorgeous pairs of lingerie to their wedding trousseau. A wedding is the start of a new chapter that demands that you splurge your heart out on getting the lingerie of your dreams!
Check Marks & Spencer for more details on this product.
6. Everyday flats
Image Source
In many cultures, the few months after a wedding can be quite busy for the new couple. They involve several parties and invitations from relatives. Thus, adding a few pairs of regular flats, like the evergreen Kolhapuris, to your collection would be a good idea too.
Check The Loom for more details on this product.
Related: Shop Wedding Trousseau Online: Comfortable And Chic Bridal Footwear Options For The Brides Who Love To Chill
7. Traditional formal wear
Image Source
The months after your wedding will also demand that you dress up and 'look' your part as a 'nayi bahu' too. Every party and outing will be an opportunity to wear something new and put your best foot forward. Adding light traditional outfits to your bridal trousseau would thus come in handy in those times.
Check Sana Barreja for more details on this product.
8. Casual ethnic wear
Image Source
If you ask me, weddings are a great opportunity to reset your entire wardrobe. So, go a step ahead and add some casual ethnic sets for parties, work, and other engagements.
Check Mulmul for more details on this product.
9. Kurta sets
Image Source
Just like ethnic sets, adding a few kurtas to your collection would be a great idea too for casual wear. And kurtas look great when they are matched with a pair of jeans, palazzos, or straight pants.
Check Good Earth for more details on this product.
10. Blouses
Image Source
While most sarees come with unstitched blouse pieces, adding a few designer blouses to your collection gives you the freedom to try different combinations. With different blouses, repeating the same saree too doesn't hurt!
Check Suta for more details on this product.
11. Silver jewellery
Image Source
Silver jewellery is a must-have for new brides. People put too much emphasis on gold and platinum, but silver is something that stays in style forever. Check out this Silver Filigree Jodha Necklace for instance! Gorgeous, isn't it?
Check Aadyaa for more details on this product.
Related: Is That Huge Polki Set A Good Idea? 7 Questions You Should Ask Before Buying Bridal Jewellery
12. Makeup essentials kit
Image Source
There are a few make-up essentials that every new bride must have in her trousseau. The months following the wedding can be quite tiring and busy. Thus, having a few items in your bag for a quick touch-up is a brilliant idea!
Check MAC for more details on this product.
Related: Makeup For Beginners: The Perfect Guide To Ace The Base Every Single Time
13. Menstrual kit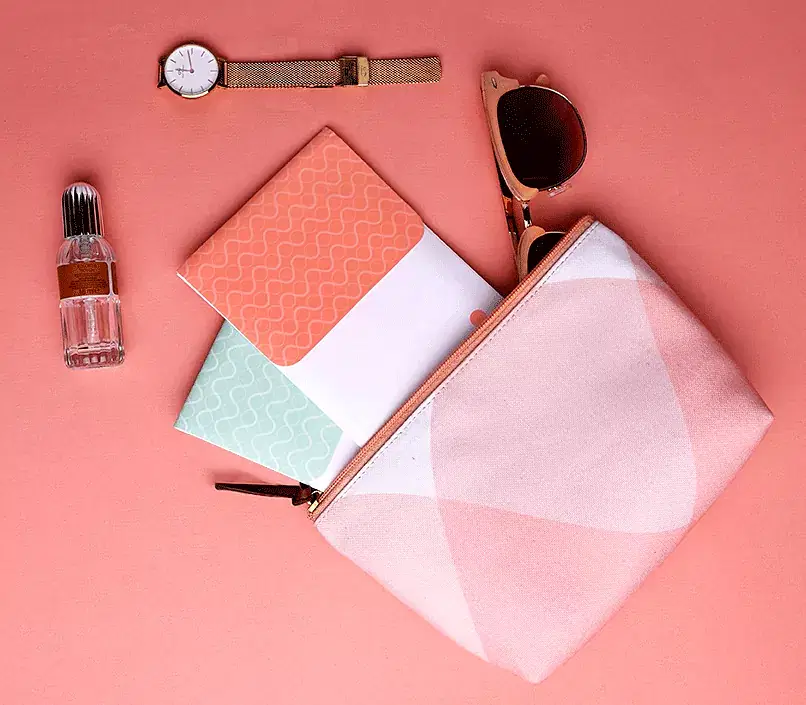 Image Source
As a new bride, you don't want to be stuck in a situation where your period is approaching and you don't have your own products at hand. A menstrual kit is, therefore, the most essential item that must be in your bridal trousseau.
Check Nua Woman for more details on this product.
14. Comfort wear
Image Source
Easy, flowy comfort wear becomes your most valuable item when you have to dress up in heavy suits and sarees all day long. So, make sure you add a comfortable kaftan, like this one, for a relaxed experience when you have nothing to do.
Check House of Masaba for more details on this item.
15. Fragrances
Image Source
You thought we forgot, but we didn't! A bridal trousseau is incomplete without your favourite fragrance. A good perfume has the ability to make us feel at home even when we're stuck with unknown people.
Check Myntra for more details on this product.
Related: Shop Wedding Trousseau Online: 10 Bridal Trousseau Must-Haves Every Bride Needs To Know