The need to resort to a pair of high heels to elevate your look, is something that most women give in to. Apart from the obvious discomfort that these babies conjure up, they have also been known to cause quite a few ailments. Why go through all that, when there's a trendy alternative available? We're talking about these Cobbler Juttis to really make your ensemble go Pop!
1. COLOUR ME BLUE
Lined with a thick red border, these block print juttis set a very bold statement. They can be paired up with ethnic wear such as salwars and kurtis, to give you the ideal Indian look.
2. BLACK BEAUTIES
Comfort is beckoning with these black embellished beauties. The silver etchings are beautiful without a doubt, creating an ensemble of class.
3. MIRROR-MIRROR ON THE WALL
Studded with mirror work, this pair is sure to grab everyone's attention. Perfect footwear for a wedding party or a night of dancing.
4. PETITE BEAUTY
This next pair is neat, simple and elegant. Pair these babies up with your good ol' boyfriend jeans and a white kurti for the perfect girl next door look.
5. OH HOLY WHITE?
The take on ivory, orange and red isn't one that would strike you immediately when it comes to juttis. But this beauty puts all those doubts way.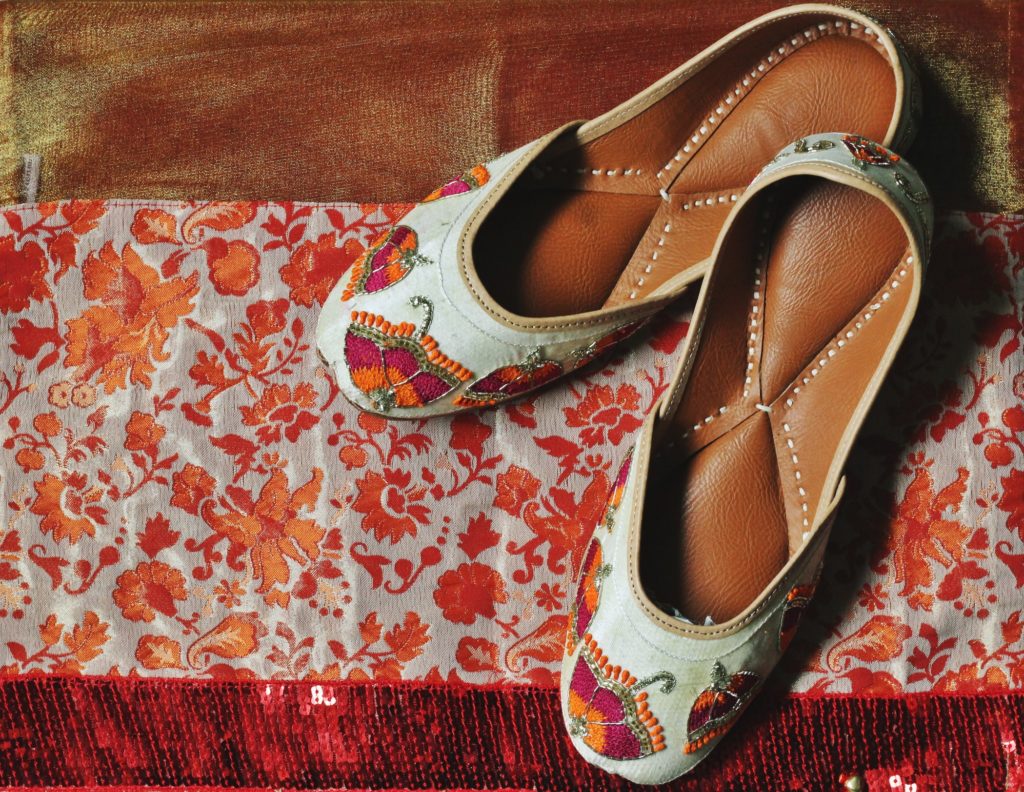 6. OF TURQUOISE
Lined with gold bells, this pair makes for a dressy piece of footwear for a party. It has a look of grandeur to it, one that can be exploited with Indian wear.
7. GOLD EMBELLISHMENTS
The gentle hue vamped up with those artistic embroideries make it one of a kind.
Embrace the festive season with some juttis, they work way better than a pair of heels.