Every bride needs the perfect trousseau. From formal outfits for post-wedding events to the more common, everyday items one might take for granted, there are several bridal trousseau must haves one needs to be aware of. When we think of bridal trousseaus, we generally think of the bigger stuff. In that process, we tend to forget the smaller items a bride needs to settle down in her new home.
To make your life easier, we created the ultimate bridal trousseau checklist for you. Don't miss any of these bridal trousseau must haves.
1. Outfits for formal occasions after the wedding
From casual suits to formal sarees, a bride needs an arsenal of formal Indian outfits for all the dinners and parties she's expected to attend. And they don't have to be expensive. Check out our list of brands that have suits for less than INR 30,000. To avoid the hassle of long sarees that need to be draped, click here for brands that have gorgeous pre-draped sarees.
2. Informal outfits for regular wear
As much as our soap operas might try to convince us, a newlywed woman isn't always dressed up. A bride needs more casual wear in her bridal trousseau than formal outfits. After all, a saree at work isn't always comfortable. Click here for a wide array of casual outfits which you can wear to the mall, to work or a chic brunch.
3. Light jewellery
Like clothes, a bride also needs casual, light jewellery in her bridal trousseau. Instead of having only heavy, precious jewellery, less expensive jewellery is also a part of bridal trousseau must haves. Click here to know some of the best brands for silver jewellery in India.
4. Shoes for different occasions
This is not something a lot of people think about. But a woman needs at least a few pairs of different kinds of shoes to be comfortable in her first week as bahu. Part of the bridal trousseau must haves list should be a pair of bathroom slippers, flat shoes for daily wear, running or working out shoes, and a couple of heels. If you're attending several formal occasions where you will be wearing heels, your feet will kill you. To make sure your feet stay happy and healthy, check out our tips and tricks to make high heels comfortable every time.
5. Toiletries and makeup essentials
You need to make a thorough list of all your toiletries and makeup items before packing your trousseau. The smallest thing left behind can become extremely important in times of crisis. Make sure you have your staples like, a toothbrush, toothpaste, a comb, hair brush, hair dryer or any other styling appliance you use, face wash, body wash, night creams, face and body scrub, body lotions, sunscreen, moisturiser, etc. Also include makeup essentials like kajal, eye liner, your favourite lip colours, foundation, concealer, blush, contour kit if you need one, mascara, eyebrow kit, brushes for different purposes, your staple eye shadows, etc.
6. Bed and bath linen
Image Source
If you're moving into a new house immediately after the wedding, you will need a few sets of bed and bath linen. If you're moving in with your in-laws, you won't need more than two sets initially. Click here for some beautiful recommendations on bed linen, bath linen and much more.
7. A menstrual kit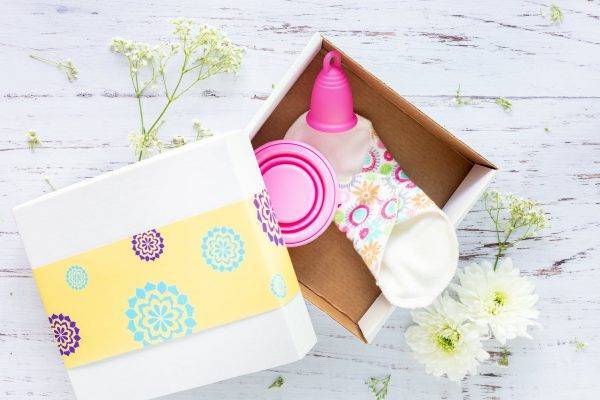 Your periods can strike anywhere, any time, especially if you've been stressed during the wedding. To ensure your first period after the wedding goes smoothly, make sure you're armed with your essentials. Pack an abundance of pads or tampons, and don't forget your regular painkillers, if you need them. The local pharmacy may not have what you need at short notice.
8. Hair ties and pins
You know how hair ties and pins keep disappearing? That will continue to happen in your new home as well. So please pack all your hair ties, pins and other hair accessories. These tiny things tend to get ignored, but you will realise their importance on a bad hair day you didn't see coming.
9. Comfortable nightwear
Nope, brides are not in sexy nightwear every night. A girl needs her pajamas eventually. Don't forget to pack your most comfortable nightwear so that you are never deprived of a good night's sleep. There isn't much else that is as comforting as your favourite pajamas.
10. A familiar item from your room
Whether it's your favourite books, a decorative item you love or a picture of your family, make sure to pack something familiar in your trousseau. If you pack something from home that was a part of your daily life, it'll give you a sense of home in your new environment. Adjusting to a new home is hard, and this little source of comfort will go a long way in making you feel at home.
This was our list of bridal trousseau must haves. Do you have any which aren't mentioned here?
Featured Image Source