If you are a bride or groom to-be, picking just one outfit for your big day is a really tough job. And we are sorry because we are going to make it a little harder with Ridhi Mehra's Pre Fall Collection 2020.
Designer Ridhi Mehra recently launched her collections, Serai and Heer. And you might need to sit down for this. Heer Pre Fall 2020 makes references to the classic Indian weddings but spun with western aesthetics. With bright hues like canary yellow, peach, apple green, ivory, and gold, this collection is all about bringing out the 'maximal ethnic'. Also, Heer represents a shift from voluminous silhouettes to lighter fabrics like chiffon, organza, net, and silk.
Speaking about the collection, Ridhi Mehra says, "Heer is a tribute to the neo-classical bride-to-be! Someone who is free-spirited while being deep-rooted in tradition. The collection has been inspired by the grandeur of Mughal carpets juxtaposed with modern Indian silhouettes, eclectic colours, and rich heritage."
Check out Heer Pre Fall 2020 here.
Related: India Couture Week 2020: All The Bridal Couture Looks You Need To Bookmark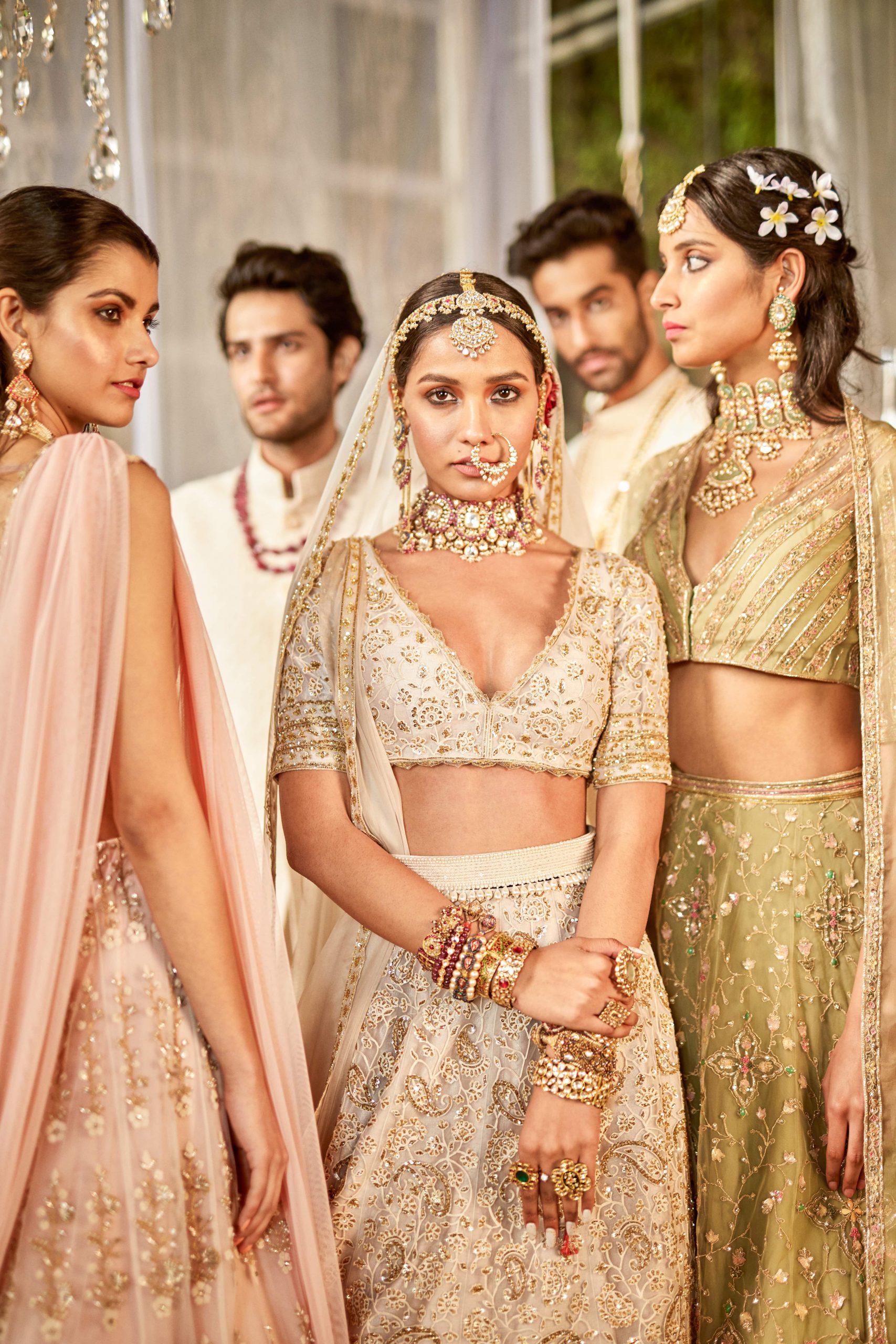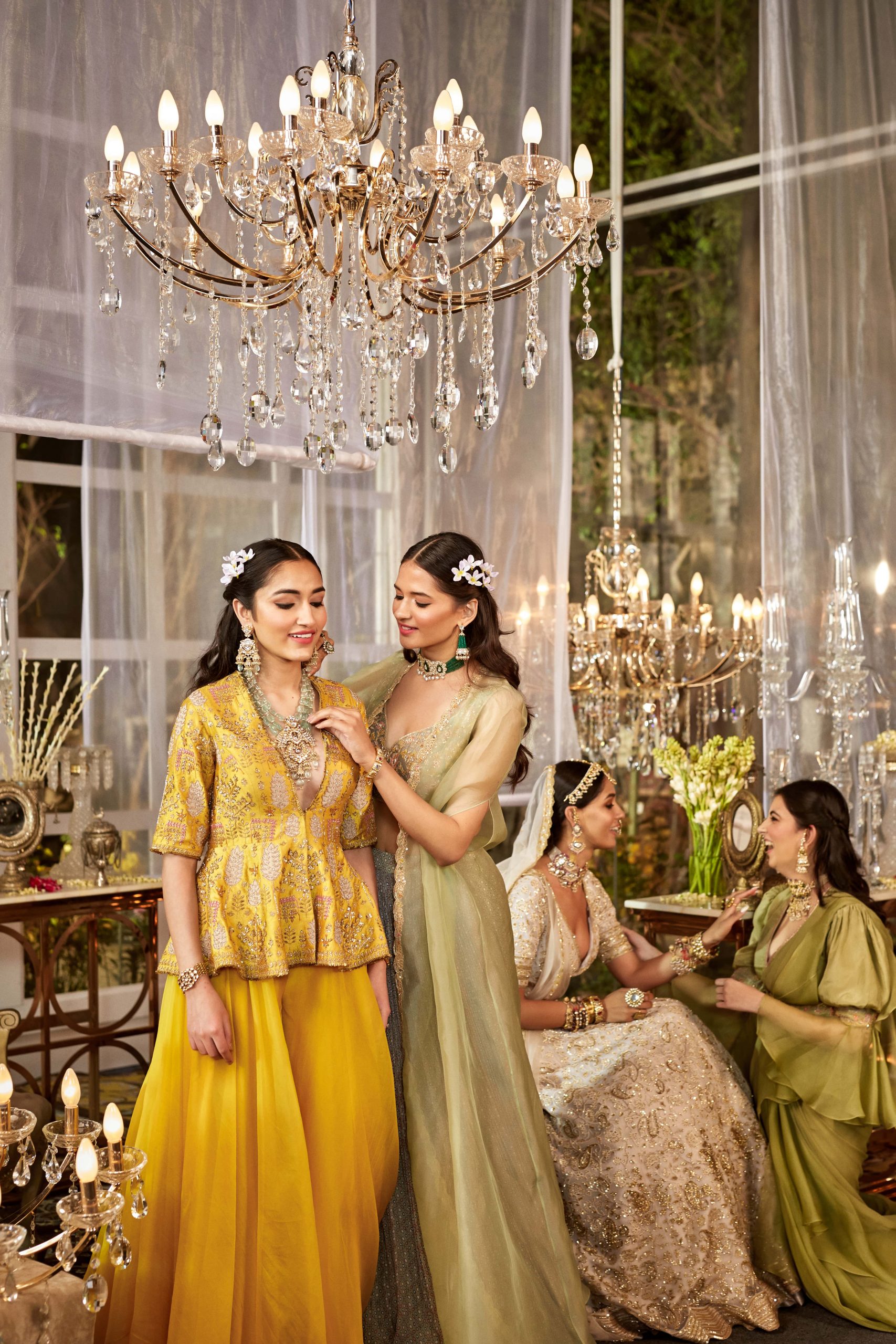 Serai Pre Fall 2020 portrays a striking example of unbreakable camaraderie. Combined with Indian jewellery and flowers, there is a sense of tranquility and a placid vibe. It captures the poignant emotion of love shared with friends and family. With shimmery sequins, pearls, and silk threads on geometric floral and paisley motifs, this collection offers a western-style veil as well. Here are some outfits from Ridhi Mehra's Serai Pre Fall 2020.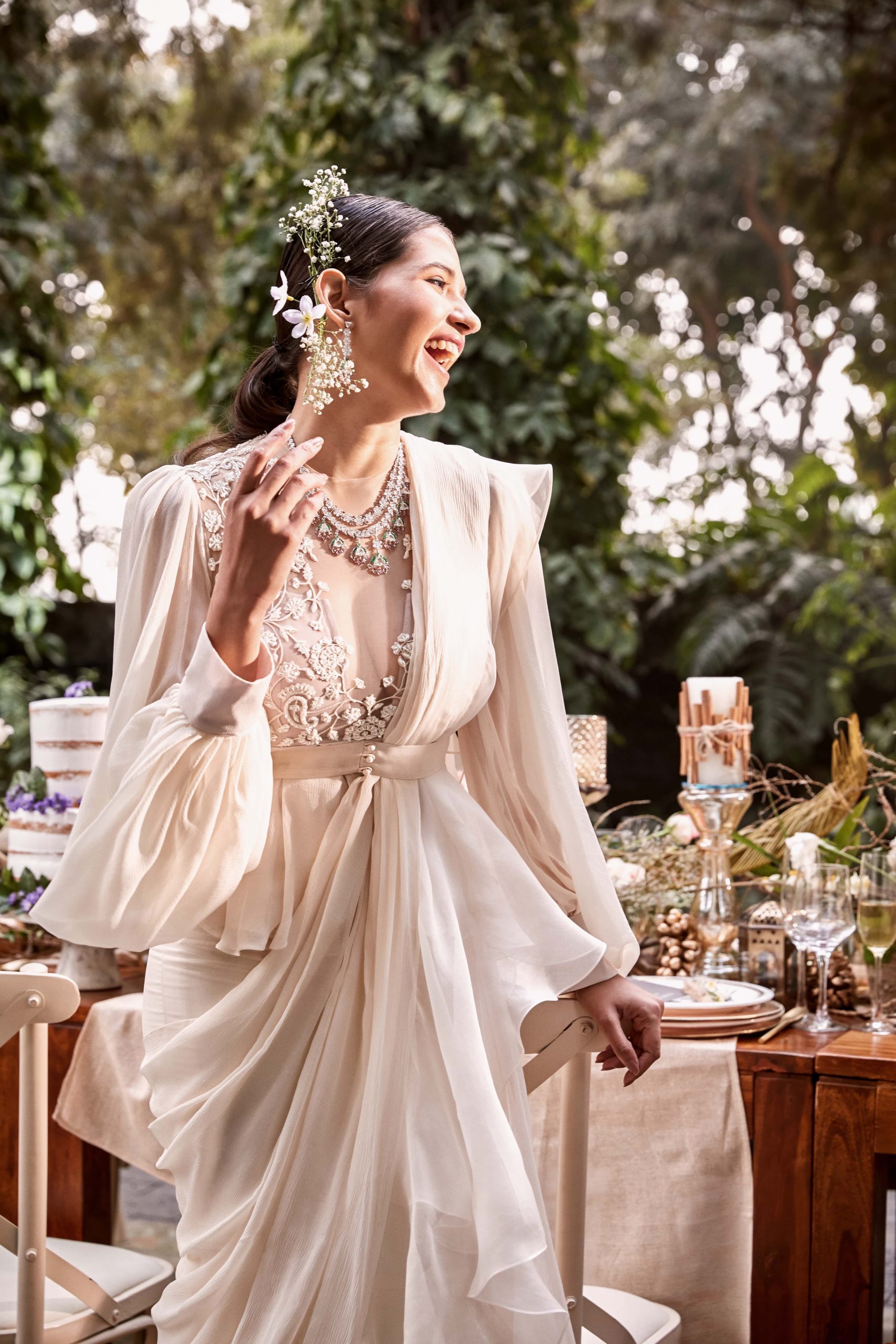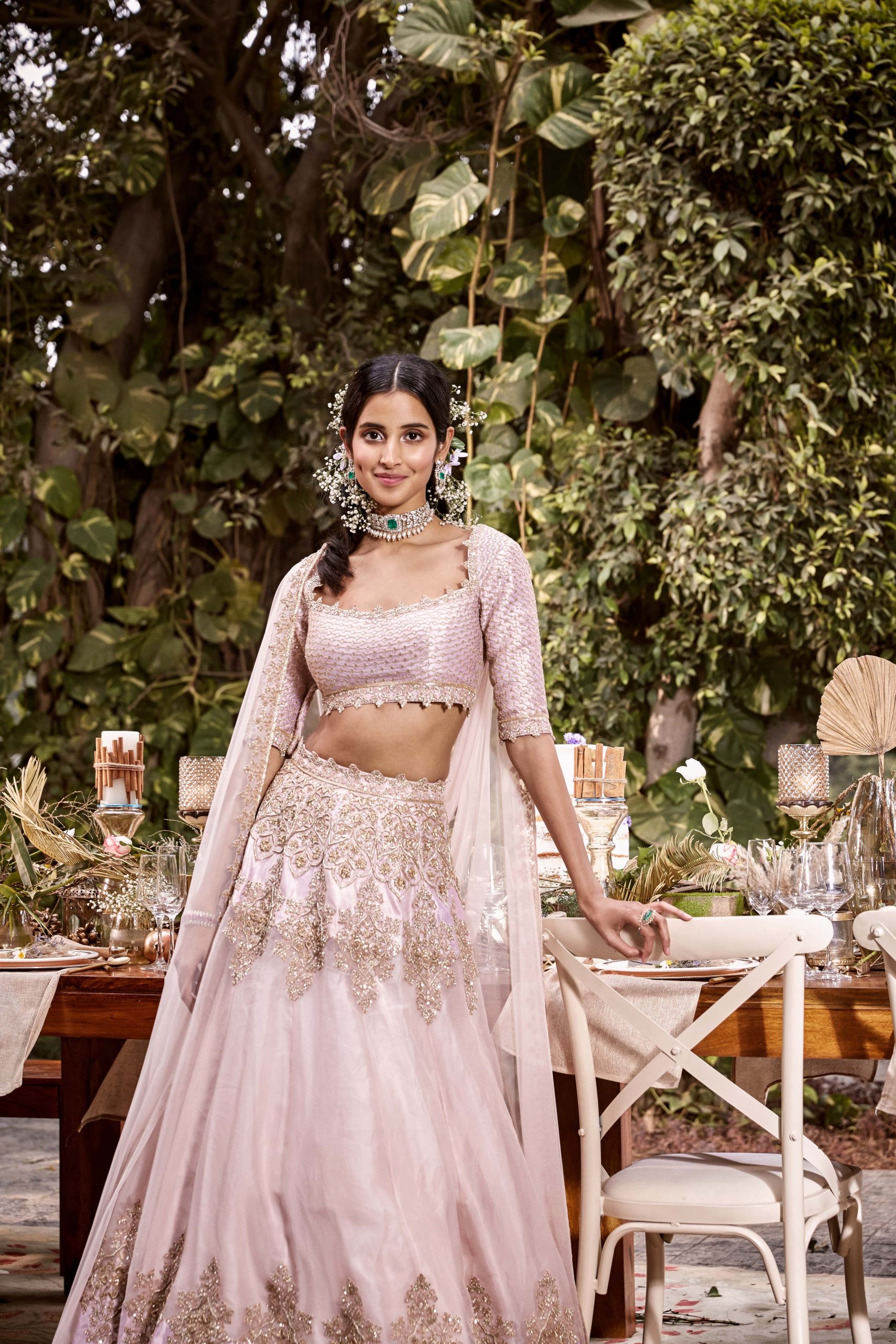 Related: Couture Inspired By The Ocean, Sky, And Earth: Amit Aggarwal Unveils New Collection At ICW 2020