With India Couture Week 2020 underway, every fashion enthusiast in the country is keeping a close eye on the designers and trends being showcased over the course of this week. Suneet Varma, known for his exquisite bridal wear, presented his latest couture collection at ICW 2020 yesterday.
The collection, according to the designer, is a theatrical representation of the modern Indian woman who lives in the present and embraces the romance of traditional Indian couture.
Speaking about the collection, Suneet Varma said, "I believe fashion is the politest way of speaking about sex…The glamour and sensuality in this collection comes through the use of sheer and lucid fabrics, the delicate placement of embellishments, the drapes and the unexpected details, and what they reveal or conceal."
Have a look at the collection. Brides to-be, take note!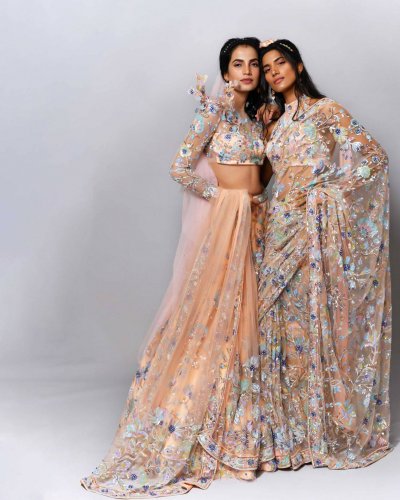 Related: India Couture Week 2020: Designer Gaurav Gupta Makes A Strong, Much-Needed Statement With His New Collection