A year like 2020 changes trends everywhere, and the fashion industry cannot be left behind. Designers and creators have looked towards various aspects of this new world for inspiration, and there's not much that's more powerful than nature. Designer Amit Aggarwal turned to the ocean, sky, and earth for his new couture collection showcased at India Couture Week 2020.
"As we experience the world through the safety of our homes, the oceans continue to churn, the wind continues to blow and the sky still holds her secrets and celebration from sunrise to twilight," the brand said, offering a glimpse into the stunning collection. "Their freedom and lightness is a promise of new beginnings every moment. This collection depicts the weightlessness of the ocean, the caress of the wind, and the cradle of earth as they nurture you in their promise."
Speaking about the collection, Amit Aggarwal said. "Couture for me is a feeling of wearing an outfit that is made especially for you, embodying your spirit and aesthetic. We always tread a balance of the surreal and functionality of the garment and it's exciting to translate that vision into a digital experience."
Have a look at highlights from the collection below: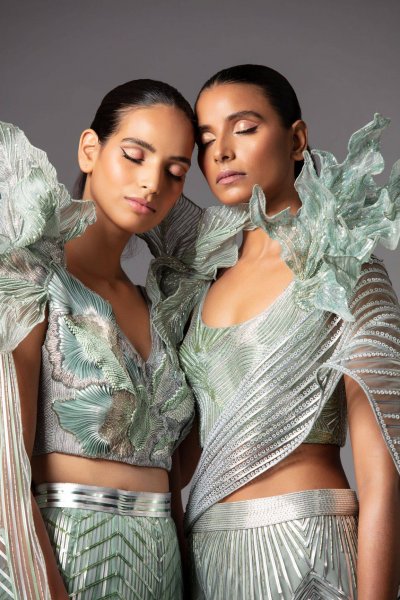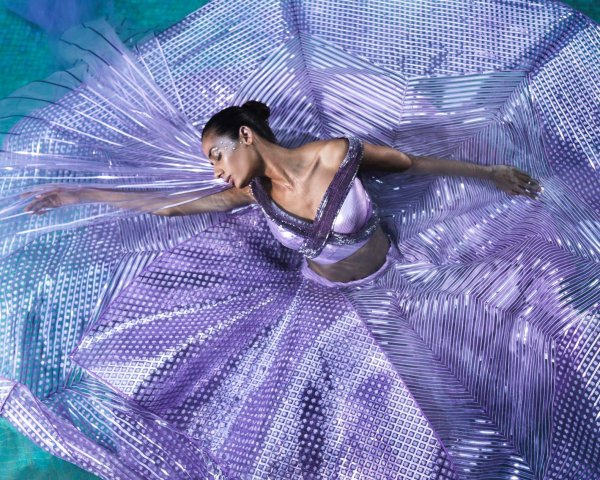 The digital showcase at India Couture Week 2020 was the perfect accompaniment to the launch of amitaggarwal.com, the designer's online store. A welcome surprise indeed for everyone who has been dying to get their hands on an Amit Aggarwal outfit!
"The digital store will feature Amit Aggarwal's signature textiles and workmanship. From sarees and lehengas to dresses and separates, the offering also includes his luxury prét line with the promise of seasonal capsule collections," the brand said.