With the wedding season upon us, fashion shows have been a great source of inspiration. From India Couture Week 2020 to LMIFW SS'21, we have seen some of the best bridal looks of the season. And after the first-ever digital show of Lakme Fashion Week 2020, we are totally in awe of some of the creations by India's ace designers. The much-awaited fashion week came to an end over the weekend. So, here we are with some of our top picks for Indian brides from Lakme Fashion Week 2020.
Related: India Couture Week 2020: All The Bridal Couture Looks You Need To Bookmark
1.
Ridhi Mehra: Reflections
Ridhi Mehra's collection, titled 'Reflections', moves from modifying to modernising the fashion story. The leitmotif of the line was the ever-popular mirror work. It has been balanced with innovative designs and techniques. And keeping mirror work as the focal point, she mixed elements of Gota Patti and Zari on the silks, chiffon, and organza.
Related: Ridhi Mehra's Pre Fall Collection 2020: Add An Old World Charm To Your Wedding Trousseau
2. Manish Malhotra: Ruhaaniyat
For the past 10 years, Manish Malhotra has been working with the Mijwan Welfare Society to revive and promote the traditional craft of Chikankari. And his collection at Lakme Fashion Week was all about reliving the nazaakat of Awadh and the vibrance of Punjab. It is a tribute to our diverse heritage and the soulful artistry of the Indian craftsmen.
3. Monica and Karishma: Weaves of Hope
'Weaves of Hope' is here to turn dreams into reality for new brides. The collection makes the modern bride's wedding day extra memorable and special with bridalwear. Woven with love, hope, and joy, it comes together in timeless forms to celebrate the soul of it all — the bride herself.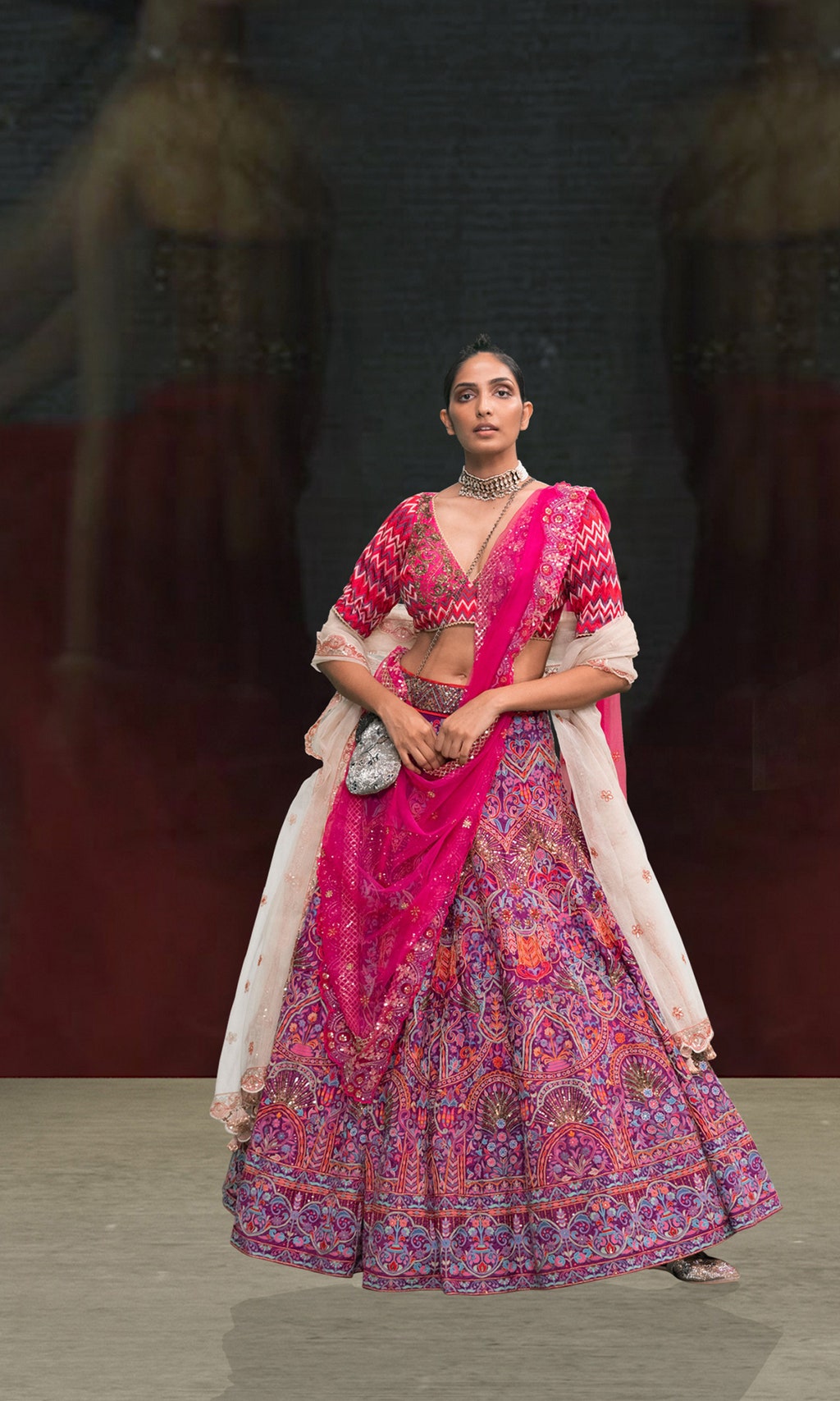 4. Jayanti Reddy: Rogue
'Rogue' is a collection that celebrates the colour it embodies. It's vibrant, seductive, adventurous, and bold. Jayanti Reddy's new line, which is completely red, evokes a hue that is quintessentially Indian yet universal in its appeal.
5. Disha Patil: The Labyrinth
Disha Patil's collection at Lakme Fashion Week 2020 is the perfect rendition of a new-age bride. The idea is to create a timeless collection that goes beyond weddings to special occasions. It takes your breath away and makes you dance a little longer.
6. Sukriti & Aakriti: Neo Phulkari
An ode to Phulkari, Sukriti & Aakriti's collection epitomises the combination of luxury and sustainability. 'Neo Phulkari' celebrates the renaissance of the age-old craft of Phulkari with a bohemian and modern spin.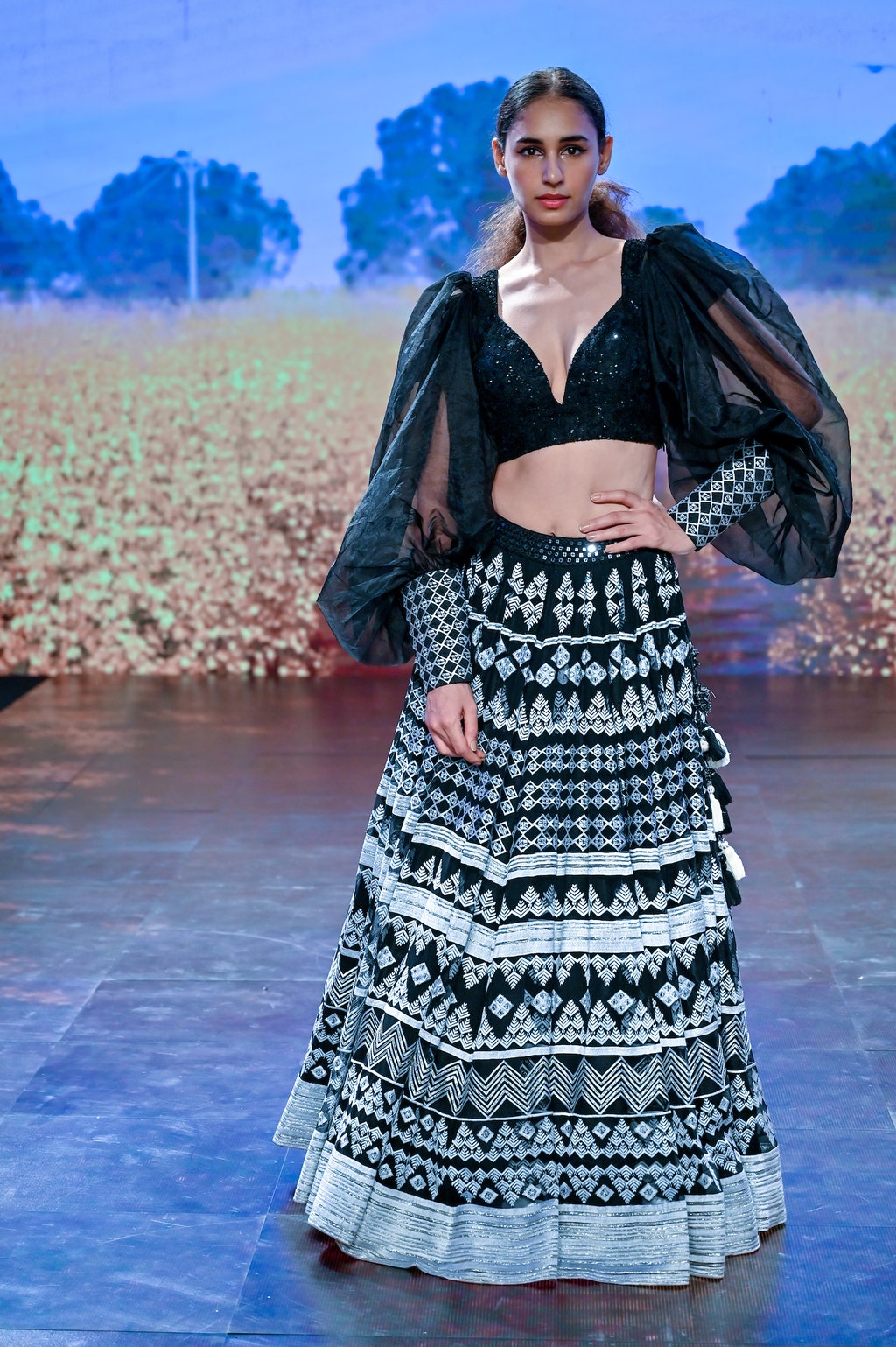 7. Anushree Reddy: Nazaara
'Nazaara' is about pristine ivories moving into peachy pinks, cherry reds, deep purples, and bold navy! It showcases the delicately handcrafted crystal embroideries, zardozi, katdana, and delicate threadwork.
8. Aisha Rao: Pastiche
'Pastiche' is an ode to Melbourne-born artist Criss Canning's still life that depicts Australia's rich flora. It includes banksias, gumnuts, oriental poppies, tamarillos, persimmons, and madonna lilies in bold colours juxtaposed to perfection.
9. Punit Balana: Muneer
"Muneer comes from a very honest place in my heart. It's the aftermath of a long silence. Not just time and effort, but there's a lot of honesty that's gone into creating Muneer. And I cannot wait to break this very silence and share the collection with you", Punit Balana said about his collection.
10. Pink Peacock Couture: Adorn
Pink Peacock Couture showcases a bejewelled collection, inspired by the romance of the Elizabethan Era. The collection embodies and graces today's modern-day occasions. It incorporates a romantic and vintage vibe while keeping it feminine, chic, and easy-to-wear. And not just this, the collection also features winter pastel shades and a few jewelled tones.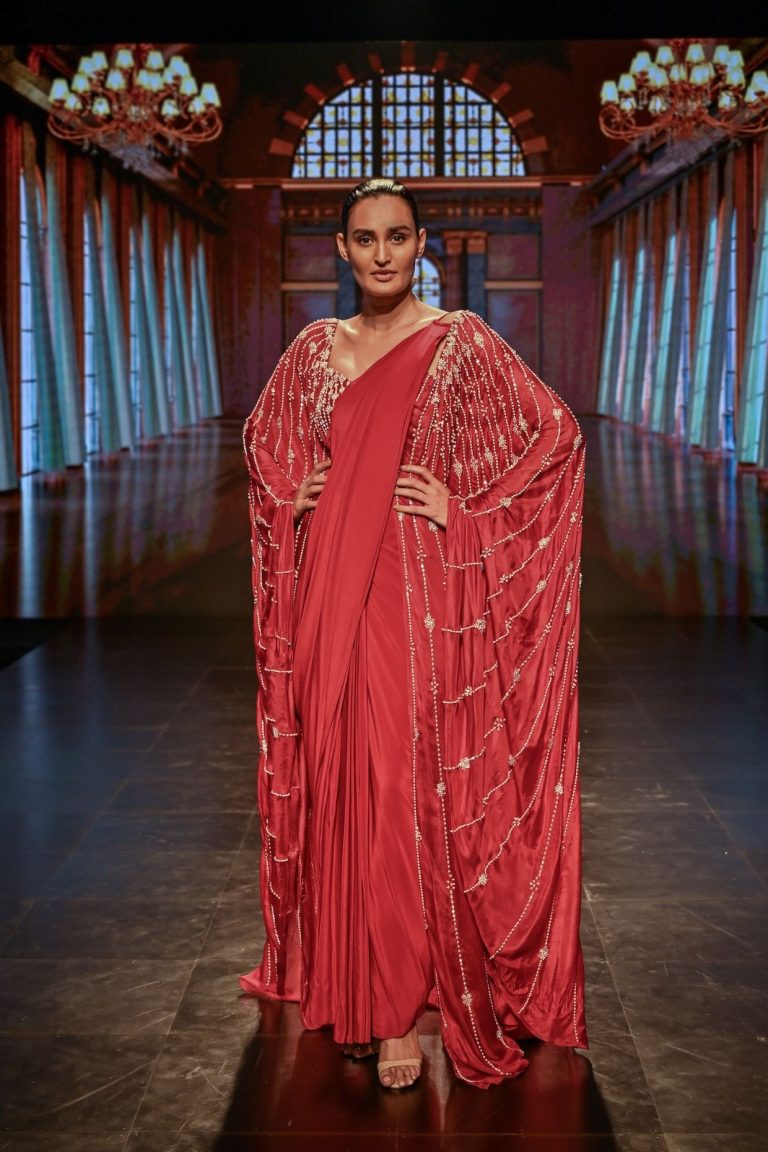 Images Source
Related: #NehuDaVyah: Breaking Down Neha Kakkar's Whimsical Bridal Looks