While we may experiment with summer fashion for women and men, we tend to pick up only the most practical options for kids. But why should they stay behind in the style game? From adorable patterns in comfortable fabric, to accessories for teenagers discovering their personal style, there are so many options for kids' fashion out there. And you don't have to spend a bomb on these outfits and accessories. Try these affordable and stylish brands for summer clothing for kids, and trust us, your kids will love you for it.
Related: Comfortable Cottons And More: Check Out These Brands For Chic, Affordable Summer Clothes
1. Shop Wear Style Vogue
This brand has everything you will need to style yourself this summer. With trendy outfit options, accessories, footwear and so much more, you can find a lot for a budding style icon here. And it won't even hurt your pocket.
To shop, click here.
Related: Summer Fashion 2020: Bookmark This Brand For Gorgeous Indian Prints
2. Festive Yarns
Festive Yarns offers sophisticated and vibrant bags, clutches, and wallets. They are lightweight and washable, and the gorgeous prints scream summer. The brand also has a collection of hand-embroidered, festive clutches that will make you stand out on any occasion. These bags and wallets also make for the perfect accessories for a party.
To shop, click here.
3. Macnok
There is something about summer jewellery that makes dressing up so much fun. And if your kids want to experiment with jewellery, light and vibrant accessories are the way to go for summer. Try Macnok for their colourful and distinctive jewellery handcrafted from tribal beads. Check their page for the cutest designs and patterns.
To shop, click here.
Related: Colourful, Sparkly, And Gorgeous: Jewellery Brands We're Loving This Summer
4. My Faktory
This brand has the trendiest and most comfortable options for your little ones that will let them enjoy the summer in style. From breathable cotton t-shirts, to cute printed jumpsuits, My Faktory is going to be one of your favourite spots to shop this summer. They also have a variety of maternity and nursing clothing options for women, so check their page for more.
To shop, click here.
5. All Things Fancy
Bookmark this brand for the most fashionable and trendy outfits for your kids. All Things Fancy is the perfect place to get kidswear for any occasion as they make beautiful pieces in all fabrics. You can also get customised outfits for your little ones and let their inner fashionista shine.
To shop, click here.
6. Ellip Store
If you want your kids to try minimal, quirky, and personalised jewellery, Ellip Store is the place for you. They have gorgeous options that can be paired with any outfit for any occasion. You can even get chic personalised pendants at affordable prices here.
To shop, click here.
7. Miko Lolo
Miko Lolo is a sustainable clothing brand that aims to provide breathable, healthy, and chemical-free clothing options for kids. Each piece is made of organic cotton and has unique, theme-based prints to keep a child's imagination alive. They also have a beautiful collection of accessories for kids and women.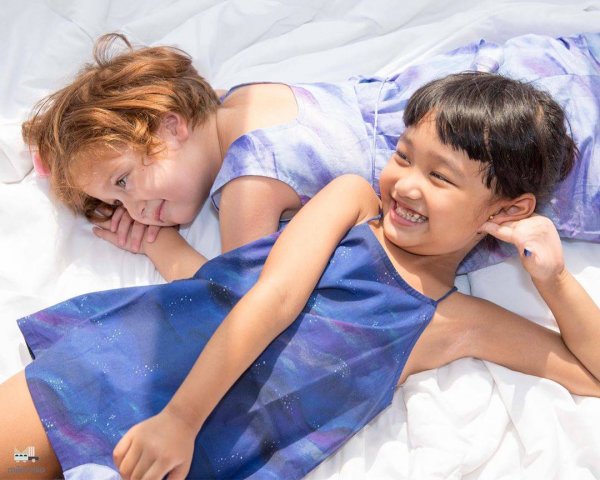 To shop, click here.
Related: Save The Earth: 12 Indian Brands That Promote Sustainable Living
8. Dress Berry
Summer fashion is incomplete without some comfortable and colourful footwear, and Dress Berry has an amazing collection of affordable footwear for the summer. From casual shoes, slip-ons, mules, and heels, everything is super comfortable and gorgeous. Upgrade your summer footwear now.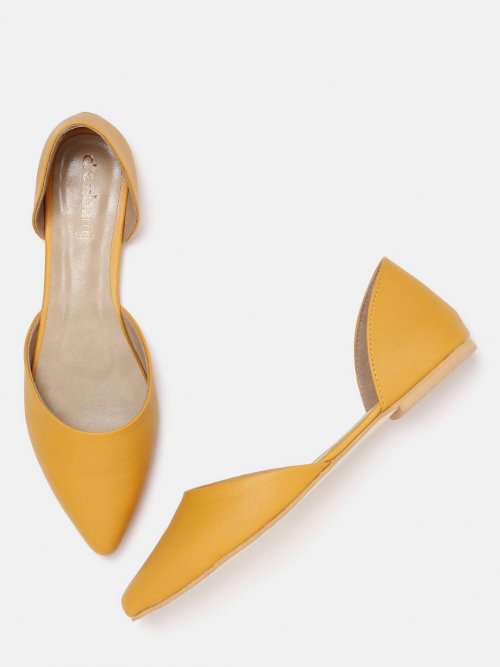 To shop, click here.
Related: Boring Shoes No More: Get Your Own Handpainted, Customised Shoes With This Brand
9. LilPicks Couture
LilPicks is an online store for kids' clothing which will give you a wide variety of options to suit your child's taste. Each piece is handcrafted, and their collection reflects a mix of trends and cultures. You will find all kinds of clothes for children here, be it party wear, casuals or sleepwear.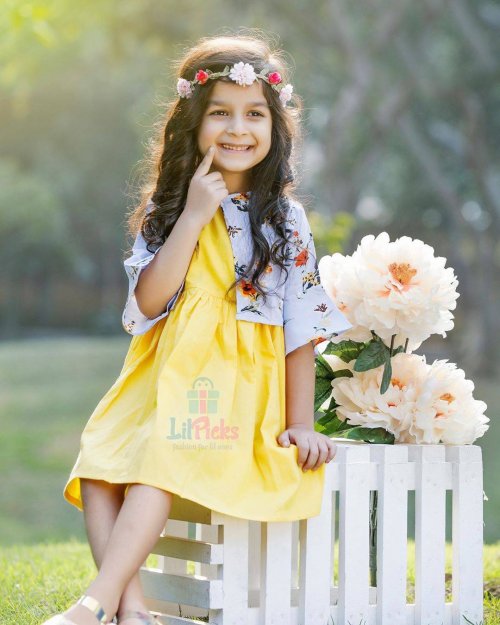 To shop, click here.
While shopping is a great distraction for you, kids don't enjoy it as much. With this lockdown, and the summer holidays kicking in, increased screen time can be a real problem for bored children. If you think your children are spending too much time with phones, tablets or TVs, check out these simple tips and tricks to limit their screen time.