Like your wardrobe, your jewellery box too needs a revamp in the summer. The heavy, chunky pieces need to give way to the light, floral and brightly coloured jewels. From tassels to colored stones, there are a lot of options out there for summer jewellery. We've listed 12 brands here that make gorgeous and unique summer jewellery, perfect to make a statement.
Related: Fine Jewellery Brands Where You Can Get Stunning Designs For Parties Or Daily Wear
1. Outhouse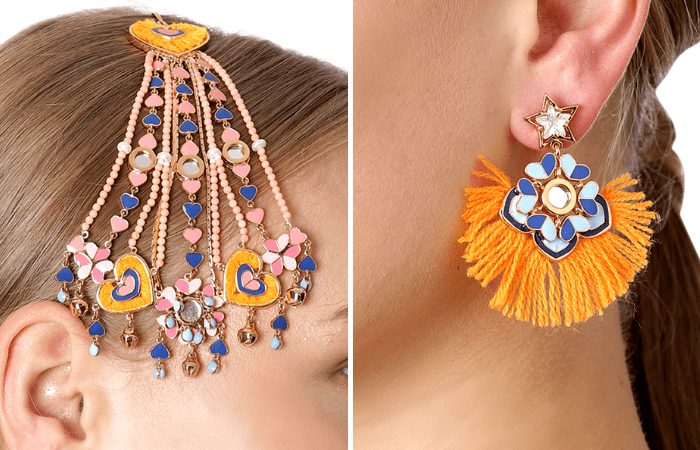 A celebration of wild colours and design, the Wildflower Collection by Outhouse is perfect to add a Bohemian touch to any outfit. The silhouettes of this collection are inspired by Peruvian architecture and Andean crafts. Infused with contemporary art, you can choose from bright headpieces, fringed stud, and long tassel earrings, two-finger rings, to floral hand-harnesses and necklaces with delicate chains. These pieces can be worn with traditional and contemporary outfits, to give a pop of colour to every look.
Shop the collection here.
2. Tribal Pop by Amrapali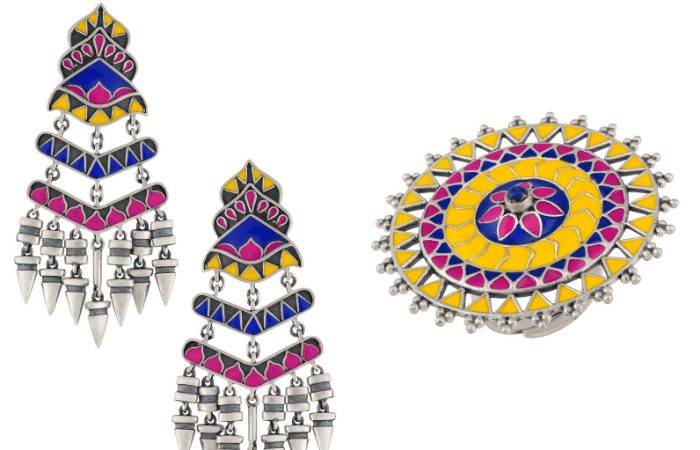 Amrapali is one of the foremost Indian brands for jewellery. Their pieces have always made a style statement on their own. But with their Tribal Pop collection, Amrapali has won over millennial hearts. This collection is vivacious, vibrant and really colourful. The floral, geometric and tribal motifs add a free-spirited touch to these designs. And the bright pink, blue and yellow detailing makes them stand out in every crowd.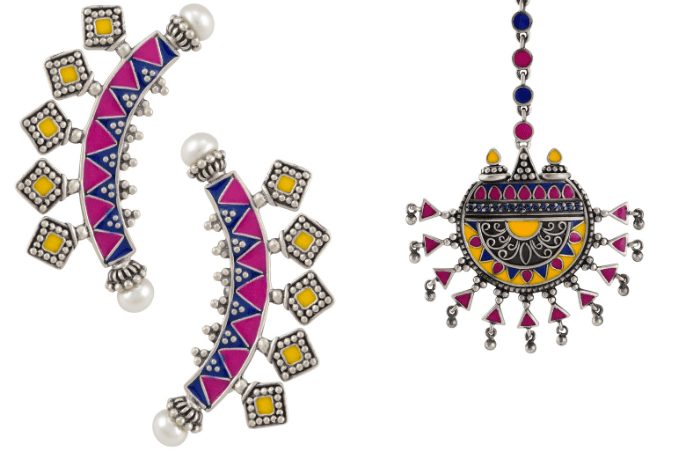 Shop the collection here.
3. Latique
Latique's Firoza collection is ideal for the midsummer festive season. A combination of antique gold, uncut diamonds, turquoise and rubies, this collection is all about luxury and timeless pieces that can be passed down through generations.
Shop the collection here.
4. Athvlya
From earrings in vibrant colours to cocktail rings that can brighten up any outfit, Athvlya by Pramiti Goenka is all about statement jewellery combined with high standards of craftsmanship. Apart from jewellery for women, this label, with a store opening in New Delhi soon, also does cufflinks and kurta buttons for men.
Contact the label here.
5. NakhreWaali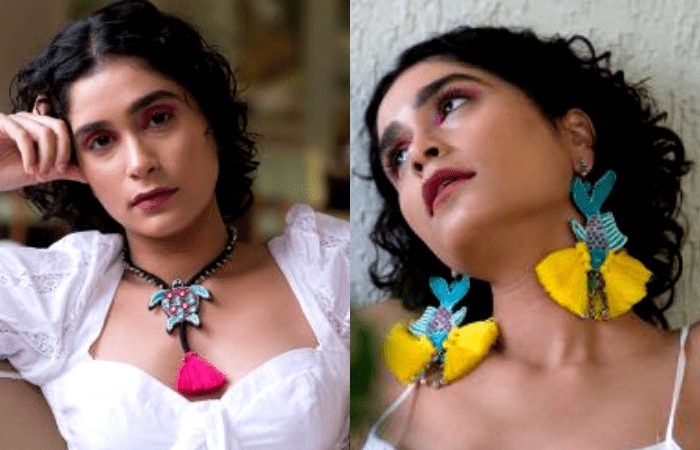 Known for its quirky designs, jewellery by NakhreWaali is the perfect way to spice up a plain white dress or shirt. You can truly visualise lazy pool parties and slow walks on the beach while wearing these earrings. This collection, titled Tip Tip Barsa Nakhra, is great for summer weddings too, especially for the mehndi.
Shop the collection here.
Related: Semi-Precious Designer Jewellery For Bridesmaids: Check Out These Brands
6. Valliyan
We've always loved Valliyan, but the Hot Tropics collection really stands out. This isn't any other tropical collection though. It has serpents, wild orchids, beetles and more. The brand says these pieces are dangerous even to look at. You may want to buy everything.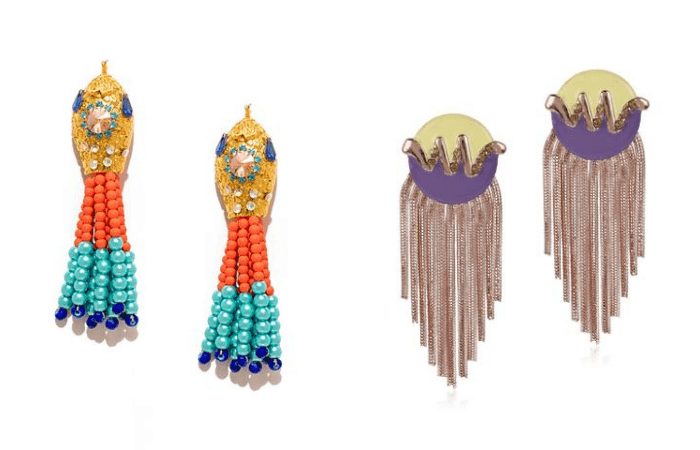 Shop the collection here.
7. Flaunt and Fun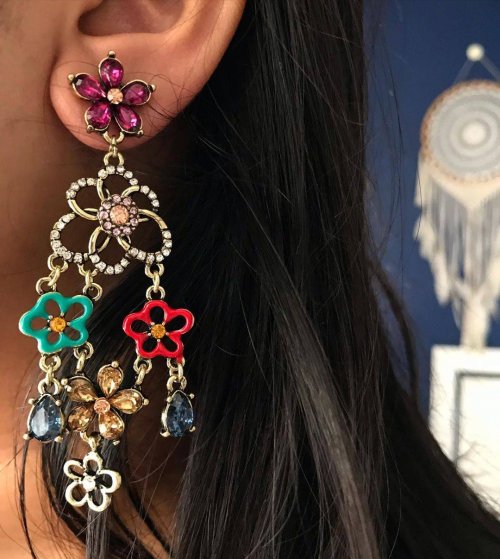 Flaunt and Fun, as the name suggests, has some really vibrant statement pieces to brighten up your summer. From metallic jewellery to colourful accessories, this brand has quirky designs that are easy on the pocket. Flaunt and Fun's pieces are light, stylish, and classy, and they can be worn to every summer party to add a little extra oomph and drama.
Shop the collection here.
8. Miniature Crafter
Miniature Crafter specialises in handcrafted jewellery which gives their designs a unique aesthetic. Their beaded jewellery has a colourful summer vibe to it that we are totally loving. The pieces are light, quirky, and fun, and they can be paired with both traditional and casual outfits.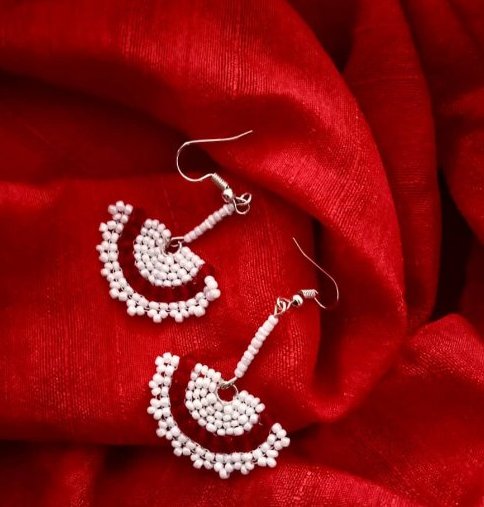 Shop the collection here.
9. Salomé by Sameera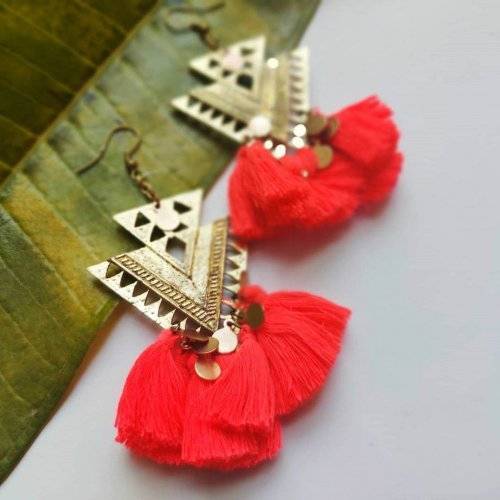 Salome by Sameera was started by a mother and daughter who have been creating gorgeous, authentic, and elegant jewellery from scratch. They often use upcycled and used fabrics to create some of their pieces, so this is a good place to start if you want to start living a more conscious, sustainable lifestyle.
Shop the collection here.
Related: Reduce, Reuse, Recycle: Download This April 2020 Calendar To Make Better Choices
10. Kriti Kreazione Boutique
This brand is driven by passion and creativity and offers bold statement pieces to its customers. Their jewellery pieces are sophisticated, elegant, modern, and fresh. And every single piece is original and a complete trendsetter.
Shop the collection here.
11. The Beaded Jewel
Another one on the list of handmade jewellery, The Beaded Jewels create pieces that are chic, vibrant and quirky. They mainly use beads and fabrics in their jewellery which adds a boho and Indo-western look to the whole collection.
Shop the collection here.
12. Craftika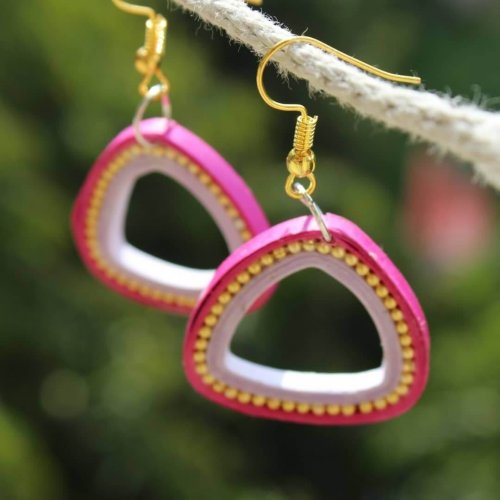 You are in for a complete surprise with this brand. They make unique jewellery hand made out of paper, so it's extremely light and pretty. It is the perfect alternative to all those heavy danglers. All the jewellery is made out of quilling different designs and colours together to make stunning pieces.
Shop the collection here.
13. Akéya by Kajal and Yashvi
Akéya is a luxury fashion jewellery brand run by two young designers, Kajal and Yashvi, who make handmade jewellery. Their designs are gorgeous with pops of colour, unique shapes, and trendy designs which are bold and subtle at the same time. They are vibrant, light and can add a hint of drama to any look.
Shop the full collection here.
14. Inayara
Inayara tries to reflect traditional craftsmanship in their work with a touch of modern design. The pieces are all hand embroidered in vibrant colours and shapes, and they make for perfect statement jewellery this summer.
Shop the full collection here.
The harsh Indian summer doesn't have to be dull and boring. Spice up any look with these stunning pieces. But do prepare yourself for a barrage of compliments on your exquisite summer jewellery.