Looking to buy luxury, high-end products that won't burn a hole in your pocket? Well, forget your big brand stores as it is time to thrift! From clothing, accessories, and footwear, to anything and everything, thrift stores have a huge variety to offer. Thrifting is a great way to keep experimenting with your personal style since it basically costs you half the amount. Also, not only does it save your hard-earned money, shopping at thrift stores also helps the environment by promoting sustainable fashion.
Here are 12 thrift stores to get your hands on gorgeous vintage and pre-loved pieces!
Related: #ShopLocal: Indian Footwear Brands That You Need To Add To Your Collection
1. Shop At Rumi
Have a thing for aesthetics and vintage? Handpicked and self-curated, Shop At Rumi has some of the best vintage pieces that you can get your hands on.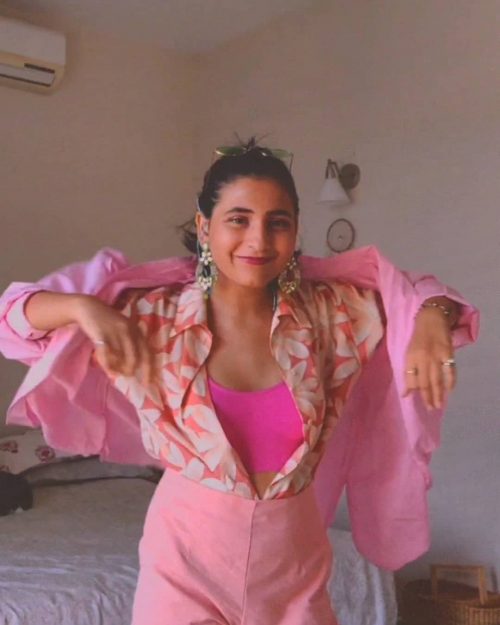 Image Source
2. Vintage Laundry
As their bio rightly says, this is 'preloved, sasta kapda for broke millennials'. Vintage Laundry has some super chic and high-end products that will make you look like you just walked out of a Pinterest board!
Image Source
3. The Local Thrift
From cool casuals and trendy traditionals, to cute accessories and more, The Local Thrift has it all! And they also organise garage sales, so go grab some amazing stuff.
Image Source
4. Bygone Echoes
This thrift store has some of the most fashionable outfits not just for women but men too. Bygone Echoes is just the place if you are looking for something minimal, chic, and aesthetic.
Image Source
5. Lulu Thrift
For some amazing vintage, pre-owned, and handpicked pieces, check out Lulu Thrift. Following the theme of sustainable fashion, they have some really chic and minimal pieces you can thrift.
Image Source
6. The Salvage Story
If you are looking for something eclectic that has a very Pinterest vibe, The Salvage Story is the way to go. With rare and vintage pieces, they have curated a large variety that you need to add to your collection.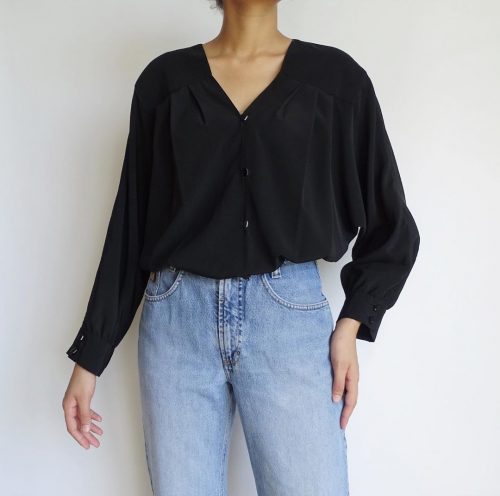 Image Source
7. Curated Findings
If you love sustainable fashion and rare finds, you are going to love Curated Findings. As the name suggests, the store has some really cool, handpicked items.
Image Source 
8. Panda Picked
If you are looking for something truly unique and pretty, head to Panda Picked. With their gorgeous and minimal pieces, you can curate an ultra chic wardrobe to suit your style.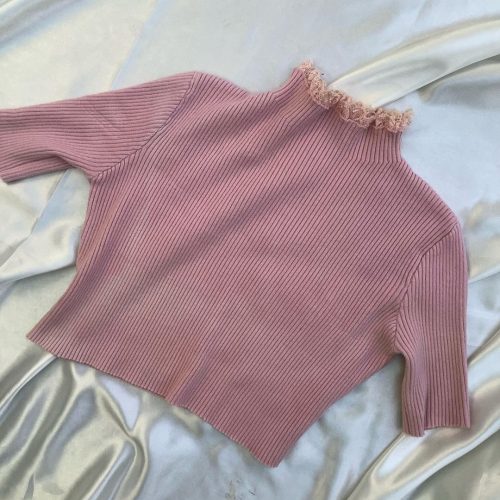 Image Source
9. Luu Liu
If you are a fan of corsets, bodices, and bustiers, Luu Liu is your heaven. From lace to satin, this thrift store corsets and bustiers which can be used in western and Indian wear.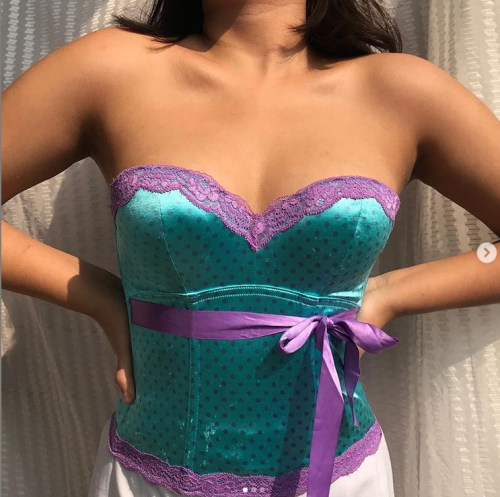 Image Source
10. Nush Thrifts
From really cool accessories to the cutest outfits, Nush Thrifts has a collection like no other! They have pre-loved and new clothing pieces that would make a lovely addition to your closet.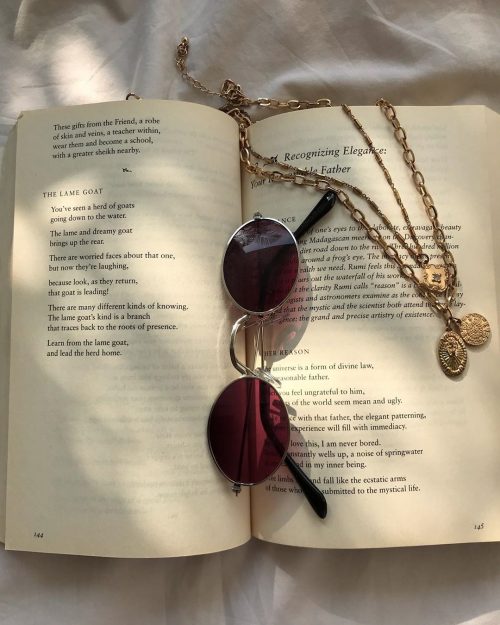 Image Source
Related: Jazz It Up: Chic Fashion Accessories To Pair With Your Face Mask
11. Thrift Next Door
One of a kind, Thrift Next Door has pieces you will instantly fall in love with! With affordable prices and great quality products, everything here is a complete steal.
Image Source
12. The Vintage
If you have been looking around for Pinterest inspired pieces, look no further. From the latest trends to classic vintage, The Vintage is a sustainable fashion thrift store that has one of the most elegant and stunning collections.
Image Source
Related: Look Chic This Season: Summer Clothing And Wardrobe Essentials For The Effortlessly Stylish Woman