Summer is nearly here, and with it, comes the season of playful prints and colourful fabrics. As the temperature rises steadily, vibrant Indian block prints are the way to go for summer fashion and comfort. All About Eve has started a unique movement to promote small businesses in the wake of the economic fallout of COVID-19. As part of this campaign, we've discovered some beautiful gems, especially in ethnic fashion. One such brand is Jaipur-based Creative Block Prints.
From summer fashion for men, women and kids, to household linen and other utility items, you'll find a large variety of prints and products at Creative Block Prints. And you can even have your orders customised by them. Have a look at some of the products handcrafted by the brand.
Related: Colourful, Sparkly, And Gorgeous: 7 Jewellery Brands We're Loving This Summer
1. Kaftans and kimonos
Flowing, light outfits are perfect for the summer. These kaftans and kimonos can be worn at home by themselves or accessorised for a casual day out.
2. Kantha quilts and Dohar blankets
Their gorgeous Kantha quilts and Dohar blankets are perfect for air-conditioned rooms. The brand also has a range of winter blankets and quilts in similar prints.
3. Summer fashion for men and women
Men, don't despair. There is a variety of designs here for comfortable, trendy shirts for the summer which are perfect for casual weekend brunches or a day at the beach. If you're looking for slightly formal printed Indian wear, check out their vintage Kantha jackets.
Related: Here's How To Use The Pantone Colour Of The Year In The Most Unique Ways
4. Block printed umbrellas and bags
If you're tired of the same old, boring umbrellas and bags, check out the unique collection at Creative Block Prints. After all, why should your accessories be any less vibrant than your summer fashion?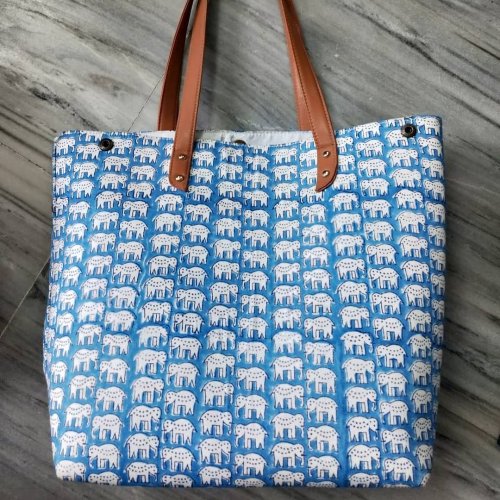 5. Beautiful bed sheets
Bring a pop of colour to your room for the summer and add prints to your bed linen. With the heat rising every day, soothing colours like these are ideal for the space in which you want to relax.
Related: 9 Brands That Have Gorgeous Summer Outfits For Indian Women
6. … and the latest necessity across the world – Face masks
While the world deals with a pandemic, we need to be cautious for the next few months, especially in public places. And that's where face masks come in. They may be a necessity but they don't need to be boring.
If you want to make the most of your free time, and make your own designs, you can also buy printing blocks from here.
Contact Creative Block Prints at the following:
Email: creativeblockprints@gmail.com
Phone: 9509871587