With the summer approaching and temperatures rising, it's important to stay cool and beat the heat. The easiest way to do this is by wearing fabrics that are light, breezy, and breathable. Trends may come and go, but there is nothing like cotton summer clothes to keep you comfortable and stylish.
All About Eve has started a unique movement to promote small businesses in the wake of the economic fallout of COVID-19. As part of this campaign, we've discovered some amazing, homegrown brands that have beautiful summer clothes. Check out a few of our favorites below.
Related: Summer Fashion 2020: Bookmark This Brand For Gorgeous Indian Prints
1. Ekanya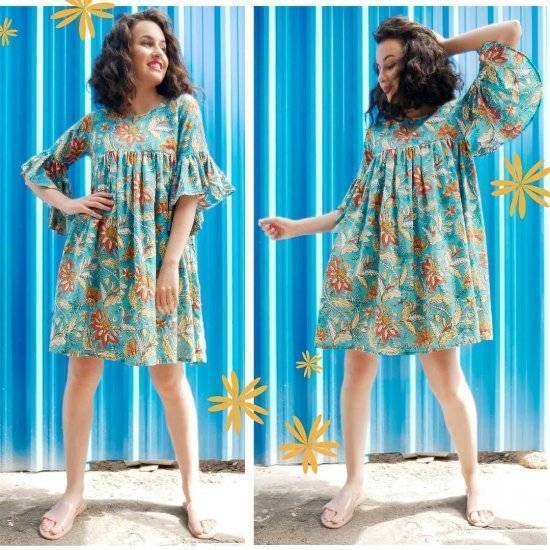 Ekanya aims to give a wider audience to the talent of local artisans by adding a little ethnic touch to contemporary designs. The vibrant colours, playful prints, and elegant cuts, on fabrics like cotton, silk, and khadi, make Ekanya's collection perfect for casual and chic summer clothes.
Their pieces are flowy, subtle, and gorgeous, just like a summer dream. And every piece makes a bold style statement by reflecting the free spirit of the brand.
Shop the full collection here.
2. Sanskriti
This brand is all about showcasing their passion for ethnic wear and rejuvenating Indian textiles. They focus mainly on Indian fabrics and creating high quality, affordable, and sustainable pieces. Their ethnic collection is made from light, breathable fabric so that you can enjoy the summer in style.
Every single piece at Sanskriti is handwoven by local artisans to encourage their craft and ensure a stable income for them.
Shop the full collection here.
Related: Colourful, Sparkly, And Gorgeous: Jewellery Brands We're Loving This Summer
3. Attibo Textiles
Attibo was started by two college students who share a passion for creativity, imagination, and design. The main focus of the brand is formal clothing for women. Their collection features comfortable, stylish, and contemporary designs that can be worn at the office and at casual parties.
From printed shirts and dresses to jumpsuits, every Attibo piece has an element of fun attached to it.
Shop the full collection here.
4. Pehrawaah
Pehrawaah has a wide range of comfortable cotton wear to tackle your summer blues. Their kurtis are perfect for scorching hot days as they are both breezy and stylish. They can be worn to college, shopping sprees, or just a casual day out.
The brands also offers customised products on request so that you don't lose your personal style.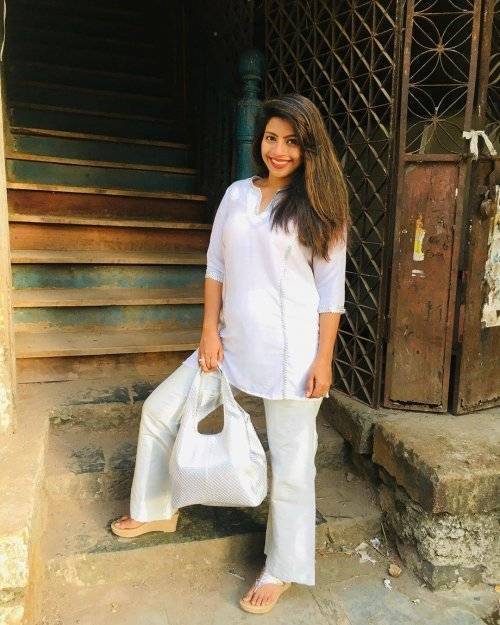 Shop the full collection here.
5. Fashion World
Fashion World offers a varied collection of breathable and cute graphic t-shirts, dresses, and tops, for both men and women. The light fabric, solid prints, and summery colors are perfect for those who are easy-going in their style.
Shop the full collection here.
6. Saffron Weave
Wearing heavy suits for formal occasions or festivals in the summer is just painful. Check out Saffron Weaves for their formal wear which is both light and elegant.
The beautiful gota work, patchwork, tassels, and subtle prints on lighter fabrics can be worn for any formal occasion, including summer weddings.
Shop the full collection here.
Related: 15 Mehendi Outfits For Summer Weddings That Will Make Jaws Drop At Your Wedding
7. Anecdotes
Anecdotes is a young homegrown label that promotes slow and sustainable fashion. Every piece at Anecdotes is meticulously handcrafted and is a blend of aesthetically pleasing embroideries with handwoven fabrics.
Their collection features ethically made and comfortable summer clothes which suit women of all ages.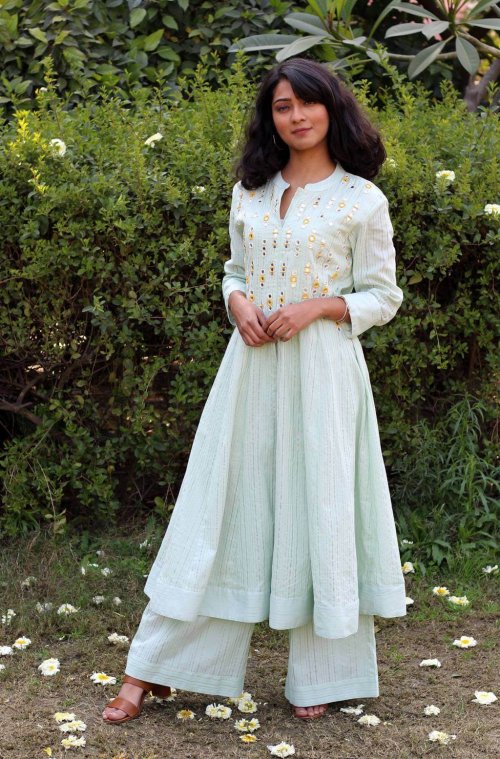 Shop the collection here.
8. The Svaya
The Svaya has a stunning collection of ethnic fusion and contemporary wear for women. They design almost everything from casuals, dainty dresses, kurtas, to two-piece sets, focussing primarily on comfort and style.
Their collection is fresh, elegant and everything a modern Indian woman would love to have in her wardrobe. Moreover, the brand claims that with each sale, a tree is planted, making their collection a great choice for a sustainable lifestyle.
Shop the collection here.
Related: Reduce, Reuse, Recycle: Download This April 2020 Calendar To Know How To Lead A Sustainable Lifestyle
9. Virago
Another brand promoting sustainable fashion, Virago has beautiful summer dresses which will keep you comfortable and stylish. The dress pictured above is a georgette floral dress, perfect for summer brunches and evenings.
For a more formal occasion, try their floral gowns, like the one in the image below.
Shop the collection here.
Follow us on Instagram as we unveil new, homegrown brands through our campaign to promote small businesses. We're doing our bit to protect them as much as we can from the economic fallout of COVID-19. It's time you played your part too.
Featured image source