Climate change is a real threat to our planet and to the existence of humanity. Sitting in our homes, we may not be able to make a significant contribution to the fight against climate change, but we can do something. In 2020, sustainable living is the need of the hour, and that is something we can all do from the comfort of our homes. And it's not even tough to do anymore.
There are several brands, including Indian, which promote sustainable living through their products and services. While the motivation of doing your bit to save the planet should be enough, there's more to tempt you towards choosing such brands. Their products are always unique, and the concept attached to the brand is always interesting and memorable.
Related: Reduce, Reuse, Recycle: Download This April 2020 Calendar To Make Better Choices
All About Eve recently started a unique movement to promote small businesses in the wake of the economic fallout of COVID-19. As part of this campaign, we've been trying to help small businesses in India, who will feel the brunt of the slowdown the most. And we've discovered some real gems, including brands that promote a sustainable lifestyle. Check out some of our favourites.
1. Aamvi
Aamvi is a zero waste brand which focusses on creating sustainable clothing and accessories. They use Indian fabrics like Ajrakh, Ikat, and arts like Banjara embroidery, to make their beautiful products. Any waste fabric that is generated in the production process is used to make jewellery and accessories. The aim of the brand, they say, is to make sustainable fashion affordable.
Aamvi takes an artisan-first approach to their clothing. All their products are directly sourced from the craftsmen, and are entirely handmade, thus no two products will be exactly the same.
Shop the collection here.
2. Blue Bird Universal
Blue Bird Universal is a corporate gifting service with a difference. Instead of regular gifting items, you can stand out and make the eco-friendly choice for the next occasion. The brand has products like plantable pens and pencils, bags, notepads, calendar, and even plantable wedding cards! So whether it's a wedding or any other occasion, you no longer have to spend heaps on products that can't be recycled and are slowly killing the planet.
Once you get your use out of these plantable products, you can plant them and have your own garden. Some of the plantable pencils are also labelled with the seeds in them, like fenugreek, radish, cucumber, and many more. So, if you know someone who has always wanted a kitchen garden, this is the place to shop.
Buy their sustainable living products here.
3. Silwatta
We, at All About Eve, love handmade stuff. So, when we discovered Silwatta, we were in for a treat. Their handmade jewellery is gorgeous and has a unique aesthetic which makes their pieces stand out in a crowd. And the best part? They have a beautiful collection of upcycled jewellery which will fit in well with your commitment to live a sustainable lifestyle.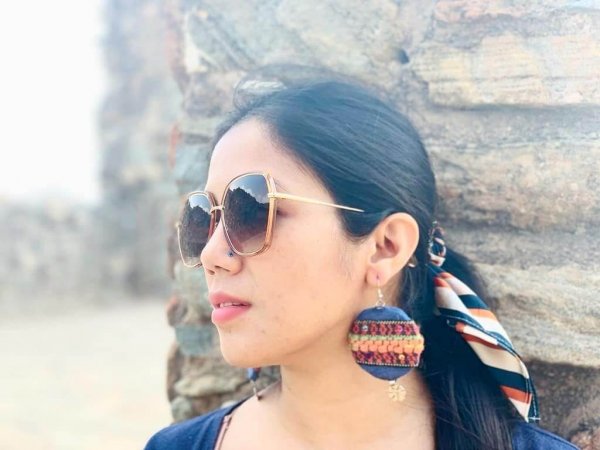 Upcycled jewellery is not only environment-friendly, it's also a great way to add colour to your outfits. Based in Dehradun, Silwatta also creates silver jewellery, feather earrings, and customised pieces, so you can have a diverse range in your jewellery box. Among their latest is a collection of handpainted summer jewellery.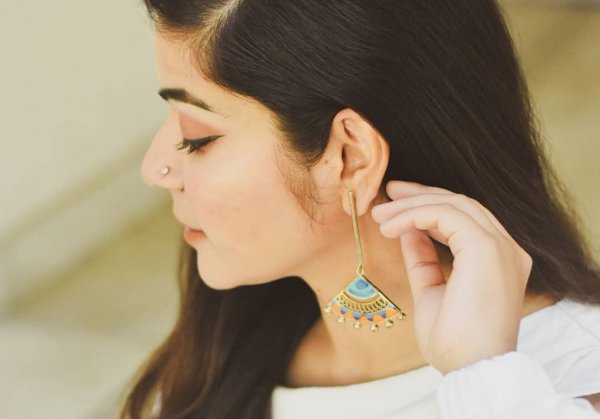 Shop the collection here.
Related: 20+ Brands For Beautiful Handmade Gifts That Will Always Stand Out
4. Samsaarā
Samsaarā specialises in repurposing clothes, giving them a new lease of life, and promoting zero waste fashion. They focus on revamping in their path to building a sustainable brand. According to the folks behind Samsaarā, the brand doesn't take fashion as a style statement alone, but also as a responsibility towards society. In their quest to promote repurposing, they have created some exquisite pieces for their customers.
Apart from making new outfits out of old ones, Samsaarā also makes other products like shoes, bags, eye masks and scrunchies, from leftover scraps. This is a great way to ensure that perfectly good fabric is not thrown away and promote sustainable living.
Contact the brand here.
Related: 12 Ways To Give New Life To An Old Banarasi Saree
5. Mool Organics
Mool Organics is an ethical clothing brand which creates outfits in an organic and fair trade compliant manner. The brand's idea, they say, is to be an environmentally sound, trendy alternative to fast fashion. Their products are vegan, hand-finished, and aimed at buyers who are ecologically conscious. Mool Organics also promises zero plastic packaging.
Because of a unique technique of embroidery and printing, no two products at Mool Organics are exactly alike. Each product stands on its own, giving it the feeling of a bespoke product.
Shop the collection here.
6. Thedecorous
While sustainable clothes are fairly common, anything that needs to carry some weight tends to be made from non-sustainable material. However, brands like Thedecorous are trying to break through that barrier and create bags of all kinds from eco-friendly material.
The brand also takes bulk orders and specialises in handmade, fabric and sustainable bags, wallets, pouches, and travelling bags.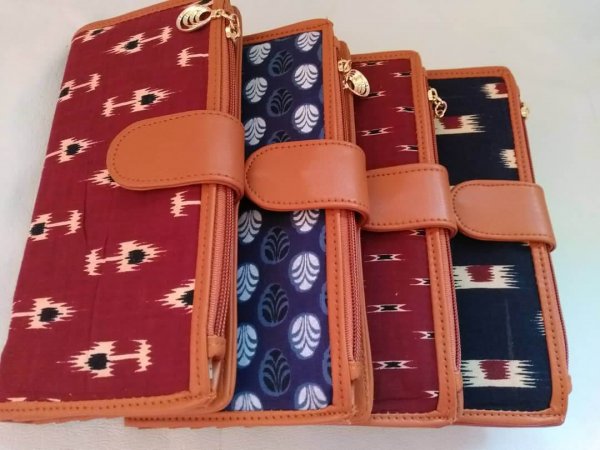 Check out their collection here.
7. Risha's Label
If you've been looking for an alternative to leather, try Risha's Label. This brand creates different kinds of bags with vegan leather, a leather-like material made without exploiting animals. They design handbags combining prints and detailed hand embroidery, giving a beautifully distinctive look to their products.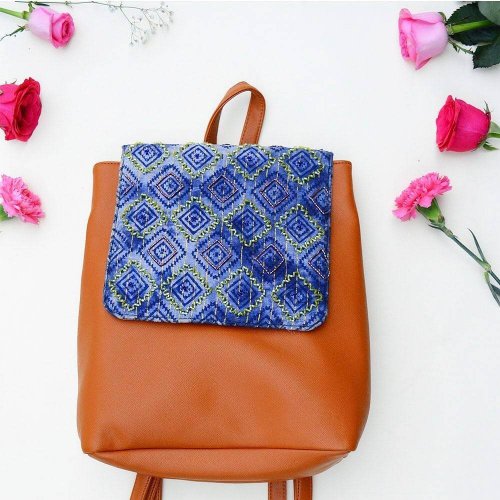 You can even plan wedding favours and gifts with Risha's Label. They customise products for weddings and other occasions where items may be required in bulk.
Check out the collection here.
8. Pomogrenade
Pomogrenade is a slow fashion brand powered by an all-woman team. The brand's focus is on making clothing that is both fun and functional, using upcycled and sustainable material. Working on fair trade principles, Pomogrenade also helps in the employment of skilled women to make their products which are created with little to no waste.
There are very few brands in India that actually know how to make upcycling work for their products and customers. Pomogrenade is one such brand that using upcycling to create a more circular life cycle for a particular item. The brand claims their products are designed to last longer and can be worn in multiple ways. A great way to start your journey towards sustainable living.
Shop the collection here.
9. Wear Equal
Wear Equal is a sustainable fashion startup, manufacturing and selling quirky and colourful women's underwear. Their products come in a variety of flattering styles and sizes from S to 4 XL. The brand follows two main principles – sustainability and intersectional feminism.
The underwear by Wear Equal is made with organic fabrics and dyes. All the fabric they use is upcycled from export surplus, and their manufacturing is done in a closed loop to ensure zero wastage.
Shop the collection here.
10. Sukham Handmade
If your fashion is of the sustainable variety, why should your skin and hair care products be left behind? As the name suggests, Sukham Handmade offers handcrafted skin and hair care products. They are free of chemicals and preservatives, making them environment-friendly.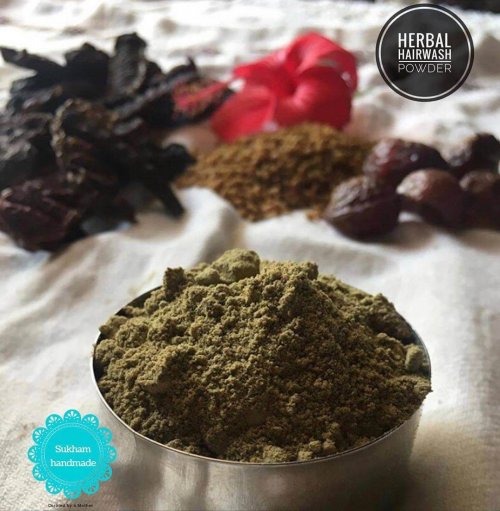 All products by Sukham Handmade are delivered to the customer in plastic-free packaging.
Check out their products here.
11. Exchange Room
Exchange Room is a curated eco-friendly fashion initiative where you can swap or shop. They design events which promote a more sustainable, planet-friendly lifestyle. As part of these events, the brand curates fashionable, pre-loved items of excellent quality in an effort to promote sustainable living.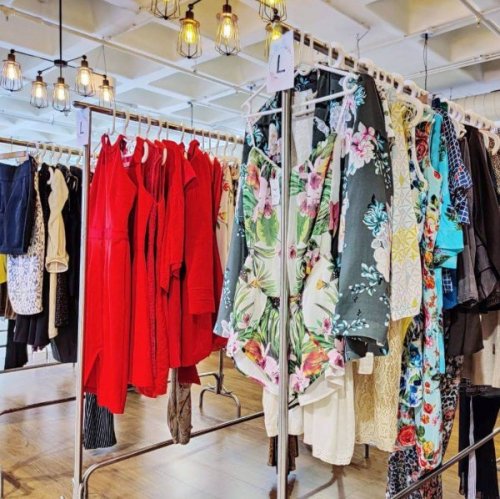 We encourage women to swap great quality preloved or preowned items in our swap events. We also sell these fantastic items at a fraction of the original price to keep it in circulation. So its not only light on the pocket, but also light on the environment!
Contact the brand here for more details.
12. Verth
The Verth box is a bi-monthly curation of four to five handpicked, eco-conscious products that are delivered right to your doorstep. The brand is India's first sustainable subscription box, and their aim is to make sustainable lifestyle fun and affordable.
Verth has a zero plastic policy which includes their packaging. The brand claims to be the most affordable sustainable and eco-friendly brand out there, with 5 products priced at INR 699 only.
Are you ready to start your journey to sustainable living?
Related: Sustainable, Vintage And Abstract: Home Decor Ideas For 2020