The festive mood is kicking in, and so is the big bumming thought of not being able to go anywhere. But why do you even want to go anywhere when the world is falling apart with COVID, pollution, and the unbelievable pyaaz ka bhav? This is a golden opportunity from the universe to have a guilt-free escape from family reunions. Festive weekends have never been better! No dressing up for people you don't like, no cooking for unwanted guests, and no ghanton ka safar just to mark attendance. This is the perfect time for you to settle down on your couch, grab a glass of wine, and binge-watch movies till the sun comes up…on Monday! To help you out, we've curated an epic weekend watchlist. Check it out.
1. Laghushanka
As the name suggests, Laghushanka is a story about bladder problems. Bride Shruti suffers from a condition that makes her wet the bed even as an adult. What happens when the groom and his family find out about this problem? Watch Laghushanka and find out.
Watch on SonyLiv.
2. Scam 1992
Image Source
Harshad Mehta was a name that shook the entire stock market in India. This biopic is a must-watch for everyone, whether or not you're interested in the events that unfolded with the rise and fall of Harshad Mehta.
Watch on SonyLiv.
3. A Suitable Boy — Limited Series
Image Source
Starring Ishaan Khatter, Tabu, and Tanya Maniktala, A Suitable Boy is the latest adaptation of Vikram Seth's famous novel from 1993. The limited series, which first aired on BBC One, is all set to release on Netflix on Friday, October 23.
Watch on Netflix.
4. Mirzapur — Season Two
Image Source
Revenge, political battles, and the gaddi of Mirzapur — who will win? Season two of Mirzapur is releasing this Friday.
Watch on Amazon Prime Video.
5. Clouds
Clouds is the story of Zack Sobiech, a young musician with only a few months to live. It is Zach's dream to make a music album in the time he has left.
Watch on Disney Plus Hotstar.
6.
Ginny Weds Sunny
Image Source
A young bachelor, Sunny Sethi, reaches out to a matchmaker to find a bride. What happens when the matchmaker tries to fix him up with her own daughter? We watched Ginny Weds Sunny, and here's our review of the film.
Watch on Netflix.
7. Unsolved Mysteries — Volume II
Image Source
Volume I of Unsolved Mysteries left a lot of people uncomfortable due to its chilling scenes and unexplainable events. The show is now back with another season and a lot more mystery.
Watch on Netflix.
8. The Aam Aadmi Family
Image Source
As the name suggests, The Aam Aadmi Family is the story of a regular family dealing with the mundane situations of life and how they tackle them in their own sweet and comical ways.
Watch on MX Player.
9. Queen
How does a young, obedient girl grow up to become an actor and then drop it all one day to turn to politics? Sounds familiar?
Watch on MX Player.
10. Star Trek: Discovery
Image Source
A war breaks out between the Federation and the Klingon Empire with a disgraced Starfleet officer at the centre of it all.
Watch on Netflix.
11. The Art of Racing in the Rain
Image Source
If you love dogs, you've gotta love a philosophical pooch narrating the story with his interesting insights on human psychology!
Watch on Disney Plus Hotstar.
12. Evil Eye — Welcome to the Blumhouse
Image Source
A superstitious mother and a reincarnated ex — need we say more? We watched Evil Eye from the Welcome to the Blumhouse series, along with Nocturne, and here's our review for both the films.
Watch on Amazon Prime Video.
13. Setters
Two men in Varanasi run an education scam where they get brilliant students to write exams for the weak ones. The two get caught in a cat and mouse race as a police inspector is assigned to bust the racket and arrest the two setters.
Watch on Zee5.
14. Pareeksha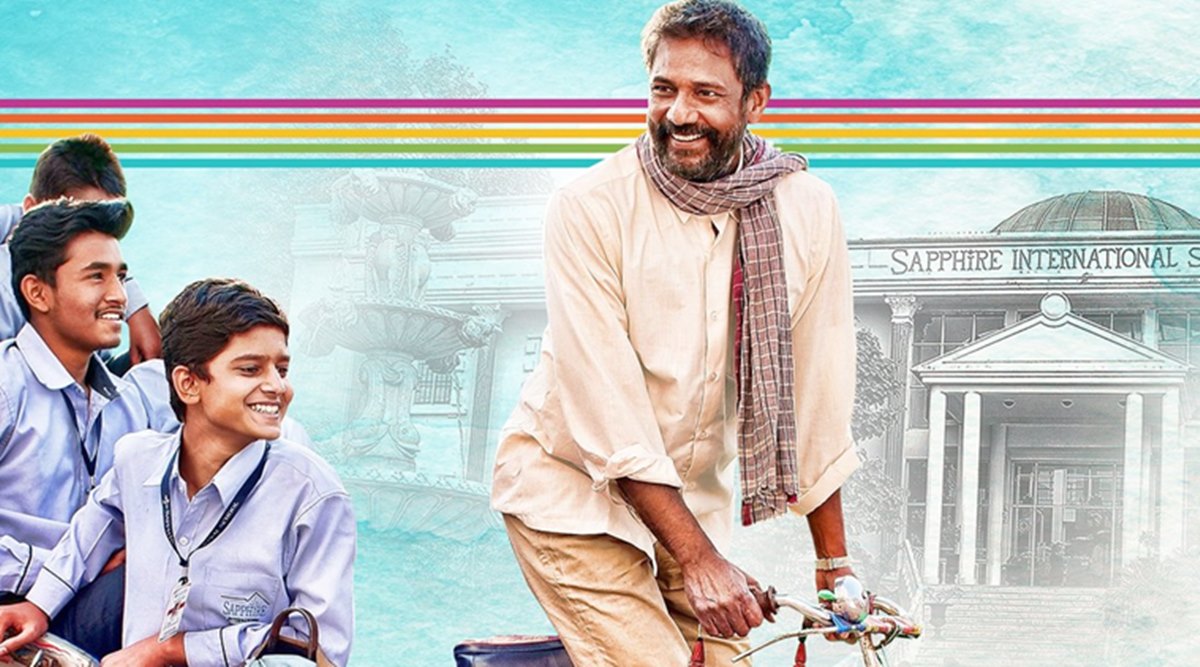 Image Source
Pareeksha is a sweet story about a rickshaw puller with one dream — getting his son the best education possible.
Watch on Zee5.
15. Dilwale Dulhania Le Jayenge
Image Source
Here's a special bonus mention in this weekend watchlist as the film completes 25 years since its release in 1995. Read 25 Years Of DDLJ: The Film We Love To Hate…And Hate To Love
Watch on Amazon Prime Video.
If you're looking for more weekend watchlists, you may want to check out the following links —
#EveRecommends: Here's What You Can Watch Online This Weekend
October Online Releases: 30 Titles To Watch Out For This Month