When Dilwale Dulhania Le Jayenge released, it was a national event. To 10-year-old me, it seemed like a new holiday had been announced – DDLJ Day. I was a fairly cliched kid, you know. Strictly average in school, a few friends half of whom were weird, kinda timid but strangely stubborn, and a sobbing mess every time the non-stop thappad scene from DDLJ played. How I hated Bauji in that moment!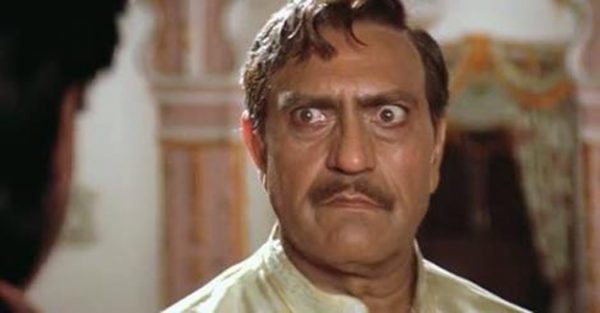 Image Source
I first watched DDLJ in Savitri cinema in Delhi. If you're from this city, you know what I'm talking about – the GK 2 wala theka.
I still remember walking in super excited, ahead of the rest of the family, because I could not wait to brag to my friends that I had finally seen this epic saga. Don't judge, we had limited entertainment options in 1995.
Years after that day, I continued watching DDLJ every single time it came on TV, much to my parents' chagrin. They saw everything wrong with this film, especially for a young girl in India, while I still hummed ho gaya hai tujhko toh pyaar sajna, lakh karle tu inkaar sajna. However, another few years later, I watched this film for the 798th time. And I couldn't sit through it.
This is one of those unique Bollywood films which polarises opinions. The storyline, OTT characters, cringey stereotypes, and weird definitions of love are ridiculous, but there is still a huge fan base for palat. I watched it again (obviously) and made a list of things I absolutely hate about this film.
The dichotomy in Bauji's household and Simran's life
Imagine being so terrified of your father that you need to turn off music and pretend to be bookworms when he comes back from work. And then imagine having the guts to ask the same guy to let you go on a month-long holiday with friends.
That entire Europe trip!
Why did Simran just settle down on the floor of the train when she's paid for a full ticket? Why did she have the slightest romantic urge towards Raj when he was clearly a creep? And who are these friends who didn't even check on Simran or Raj and whether they were on board or not? The entire group also ruined the opera for people who only wanted a lovely evening full of music and culture.
The impracticality of wrapping up whole lives and moving to another country in a matter of days.
Do you realise the hope this gave to NRIs everywhere? This film was aimed at the Indian diaspora in the UK, which is huge, but it also spurred this whole emotion of missing apni dharti ki khushboo and coming back to the pind with absolutely no consequences. What about the poor kids though for whom India was completely foreign? Like in DDLJ, what is young Chhutki going to do? And where is her accent? Some people I know developed accents after a week of being in the UK. Also, what school will she go to? The sheer neglect this child faces is heartbreaking.
Image Source
Why don't any of the gabrus do anything?
Whether it's Raj or Kuljeet or any of their friends, they don't work. Not in London, and not in Punjab. Raj is literally good for nothing. Kuljeet only goes on hunts. Okay, I admit Kuljeet's character had some basis in reality. I once got a rishta from a boy in Punjab who kinda fit the Kuljeet mould. When my father asked what the boy does, pat came the reply — "Shikaar, what else?" The rishta was dismissed with no further thought. In that moment, I hated Simran's Bauji all over again. Aise kaise de diya beti ko to a shady shikari.
Image Source
All the single people are just falling over each other to get married.
Simran's bua, Raj's father, Mandira Bedi – everyone is just dying to get married to the first person they see. Mandira Bedi's parents literally picked someone off the road for her and thought it's a great match. Such respect for own offspring.
Sarson ke khet and their haunting effect
DDLJ put sarson ke khet on the Bollywood map. Suddenly, everyone wanted pictures with those yellow flowers. So did I, but no one ever listens to a teenager. I also strained my eyes and ears looking for a Raj in a sarson ka khet, trying to serenade me with a guitar and an invisible surround sound system. Nothing. Even now, when I see a sarson ka khet, I expect to hear some music. Who is going to take responsibility for ruining my sense of reality?
Twenty-five years later, I hate most things about this film. There's a lot more than just the points here. But I will still judge anyone who says they haven't watched it. Much like Bauji's household, this too is a dichotomy for the ages.
Signing off now to watch DDLJ yet again.