If you are a sucker for a good romantic story, you're in the right place. And no, we are not talking about the cliche Bollywood movies this time. We are talking about over-the-top, extremely cute, and feel-good romantic Korean drama. Whether you're having a bad day or just need something new to watch, these Korean shows will be a treat for you. So, grab a tub of ice cream because all this romantic Korean drama is going to leave you feeling like a big ball of mush.
Related: Plan A Girls' Night: 11 Feel-Good Movies To Watch With Your Gang On Netflix
1. Crash Landing On You
One of the highest-grossing K-dramas, Crash Landing On You needs no introduction. When a South Korean heiress lands in North Korea due to a paragliding mishap, things are bound to get interesting. And things take a quick turn when she meets a North Korean soldier who decides to hide her.
Image Source
2. Extraordinary You
When Eun Dan-oh, the female lead of the series, realises she is stuck in a comic book, her whole life changes. But things take an even more dramatic turn when she learns the truth of her character. Destined to die soon, engaged to someone she hates, and in love with someone else, she decides to change the story. But what she doesn't know is that changing the story comes at a price.
Image Source
3. Hotel Del Luna
Okay, this is not your regular romantic Korean drama. With supernatural touches, the afterlife, and ghosts, this show is a fun ride. When Jang Man-wol is cursed with immortality to run Hotel Del Luna, she hires a personal assistant who falls in love with her. A fun rom-com, this should definitely be on your watchlist.
Image Source
4. What's Wrong with Secretary Kim?
If you are in the mood for a light, funny rom-com, this is perfect for a weekend binge-watch session. When Kim Mi-so, secretary to the Vice Chairman of a major corporation, decides to quit, all hell breaks loose. After working with Kim for nine years, Lee Young-joon, the Vice Chairman, is determined to do anything to make her stay.
Image Source
Related: Review Of Gunjan Saxena The Kargil Girl: Pankaj Tripathi Steals The Show
 5. Love Alarm
As a love app launches, things get really complicated and interesting. The app notifies you when you have a lover within a 10-metre radius. And this leads to a lot of sparks, commotion, and entangled fates.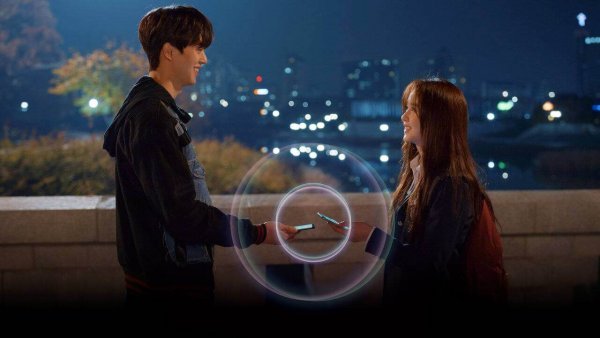 Image Source
6. Something in the Rain
When a 30-year-old woman and a 20-year-old man fall in love, it makes for a great storyline. This show is a beautiful tale of love, struggles, and passion. A light-hearted romantic Korean drama, this is just so much more than a romantic story.
Image Source
7. Touch Your Heart
When top actress Oh Jin-shim gets involved in a scandal, her career comes to an end. After being jobless for two years, she decides to get back on her feet. And to do so, she agrees to get experience at a law firm and become the secretary to lawyer Kwon Jung-rok. What follows next is a series of events after the two fall in love with each other.
Image Source
8. Her Private Life
If you are in the mood for some drama and fun, this show will keep you hooked. With major turns and twists of events, see how a fake couple dodges their way through insiders and paparazzi. But is it just an act or is someone actually falling in love?
Image Source
9. The Beauty Inside
Filled with heartwarming and heartbreaking scenes, this is a tale like no other. Han Se-gye is a troublesome actress hiding a big secret, while Seo Do-jae is an executive director who looks beyond her facade and recognises her big secret. As they fall in love, they form a deeper connection, one beyond her secrets.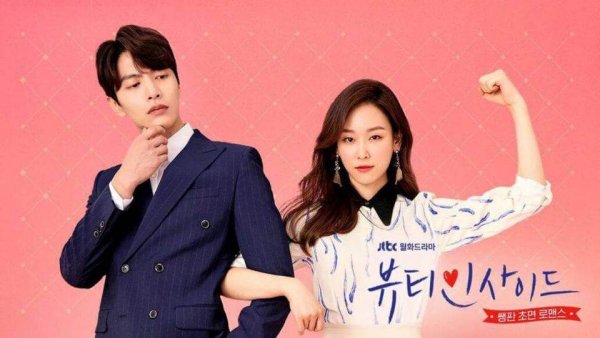 Image Source
10. Romance Is A Bonus Book
When a young writer at a publishing firm gets her life tangled with a has-been copywriter, things escalate quickly for them. As they start working together, they fall in love. Warm, fun, and full of second chances, this show is worth a watch.
Image Source
Do you have a favourite romantic Korean drama series? Tell us in the comments.