Sustainable fashion, while being great for the planet, isn't always pocket-friendly or convenient. This fact keeps many of us away from sustainable choices in clothing, and we tend to opt for fast fashion to save time and money. It's also difficult to find an Indian clothes brand that makes both eco-friendly and affordable clothing. However, in the long run, fast fashion can be devastating for the planet, adding to toxic pollutants in the environment around us. We, at All About Eve, are always on the lookout for sustainable options in everything we buy. So, when we found an Indian clothes brand that adopts sustainable practices in every aspect of production, we knew we had hit gold!
Related: Save The Earth: 12 Indian Brands That Promote Sustainable Living
All About Eve has started a unique movement to promote small businesses in the wake of the economic fallout of COVID-19. As part of this campaign, we've discovered some amazing, homegrown brands that have beautiful summer clothes. One such brand is Mool Organic.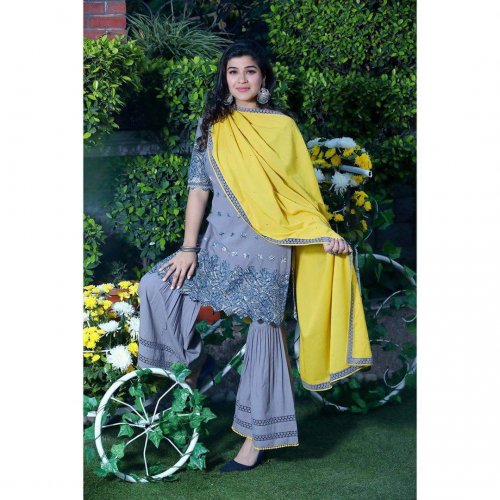 An important part of being a sustainable clothing brand is the production process. We spoke to the founders of Mool Organic to understand what it is about their production that makes the brand a planet-friendly choice.
Related: Reduce, Reuse, Recycle: Download This April 2020 Calendar To Make Better Choices
"Our fabric is produced through organic farming, ensuring that plants are not affected by chemicals during the process," Nishtha from Mool Organic tells us. "Our sources use organic seeds (non-GMO!) and naturally available manure and pesticides. This is easier for our partner farmers and it helps the soil too. Less water is used in the entire process, making this the most sustainable method of growing the cotton we require."
The brand also takes zero wastage very seriously, which is why everything at Mool Organic is made to order.
"A lot of big brands produce a lot of inventory to achieve economies of scale," Nishtha says. "The unsold goods are either burnt or dumped in landfills, contributing to every kind of pollution. We take a week to 15 days to process orders to avoid any wastage."
Related: Comfortable Cottons And More: Check Out These Brands For Chic, Affordable Summer Clothes
Sustainable and zero waste production isn't cheap or easy. It's difficult to comply with international standards while maintaining a distinctive aesthetic appeal, but Mool Organic is working relentlessly to achieve this balance.
"Our eminent craftsmanship is complimented well with fabric made from fibres using sustainable wood," Nishtha says. "We do not employ any animal products in the production of artisanal clothes and don't mind going the extra mile to ensure that our products are 100 percent recyclable or reusable. This extends to our packaging as well, which is zero plastic and made of recycled paper and cardboard."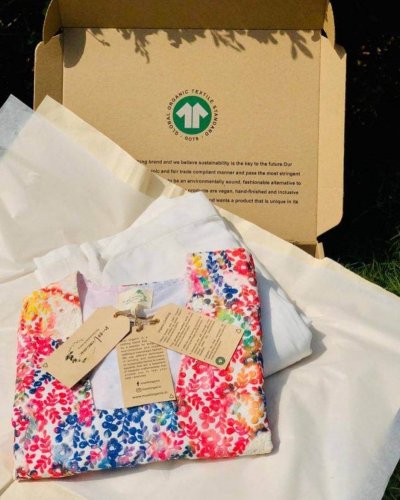 Sustainable fashion isn't really a moneymaking device. So, we asked the people behind Mool Organic why they decided to take this route when they started the brand.
"We started Mool with the intention of giving back to society and doing our bit for the environment," Nishtha tells us. "We decided that no garment of ours would have synthetic fabrics which have micro plastic fibers. Every time we wash synthetic fabrics, nearly 2,000 individual microfibers are released into the water, making their way into the ocean. This is one of the least talked about aspects of water pollution from the fashion industry."
In order to make sustainable and slow fashion a more popular choice, affordability is an important factor. Most sustainable brands, till recently, were priced out of reach for many of us. Mool Organic, however, kept this in mind.
Related: Brands For Indian Suits Between Rs 5,000-30,000 Which Are Perfect For A Wedding Trousseau
According to the brand, their aim was to cater to the masses and educate people about the power of their choices. To achieve that, Mool Organic creations are deliberately priced in a range that is accessible to a wider audience.
Sustainability, in every aspect of life, should no longer be a choice. It needs to be a way of life for all of us who have the privilege to switch to make this switch. One of the best ways to start is by shopping at slow fashion brands like Mool Organic.
Follow us on Instagram as we unveil new, homegrown brands through our campaign to promote small businesses. We're doing our bit to protect them as much as we can from the economic fallout of COVID-19. It's time you played your part too.
Related: Summer Fashion 2020: Bookmark This Brand For Gorgeous Indian Prints