A healthy lifestyle is very important for a healthy body and a fit mind. Gradual changes in habits, routines, work, etc help our mind and body become healthier and fitter. We have all heard of many small changes like working out, eating well, sleeping well, but have we ever implemented them? Not really. The start of a new decade, however, is a great time to finally start making these changes. Here are 20 healthy habits to follow in 2020 for a fitter, happier way of life.
1. Running for 15-20 minutes
Running is literally the easiest form of exercise one can squeeze into their daily routine. And it has numerous health benefits. It helps you burn excess fat, build strength, improve focus, lift your mood, and relieve stress. A good run is a quick workout and one of the best healthy habits to incorporate into your daily routine.
Image Source
2. Eat regularly and watch your portions
We tend to overeat if we skip meals or when there's leftover food on the plate. Instead of eating big portions in one shot, break your meals into smaller portions. Our body can't digest a huge amount of food at once which can lead to bloating or other health issues. Eat slowly and stop eating when you feel full. Always take a small portion of food on your plate so you are able to finish it without overeating. Similarly, don't skip meals as every meal is important for the body to function properly.
Image Source
3. Try crystal healing
Crystals have been used for centuries and are known to have healing powers. If you are dealing with stress or anxiety, it's time to check your chakras. Crystals and stones have the power to align your 7 chakras and balance them. They help in concentrating energy and positivity in the right places. You can try a crystal healing process, add crystals to your room, wear them or try other ways to incorporate them into your lifestyle.
Image Source
4. Follow a consistent skincare routine
If you don't bother with what goes on and off your face, it's time to rethink your skincare. Having a consistent skincare routine is important for your skin as it is one of the most sensitive parts of your body. Sleeping with makeup on, ignoring sunscreens, not using a night cream or serum are small things which damage your skin every day. It's time to change that. Your skincare routine doesn't need to be a long process with numerous products, it can be minimal according to what suits your skin. So, consult a dermatologist and figure out your skincare routine.
Image Source
5. Practise kundalini yoga
Kundalini yoga has been one of the most trending practices in recent years. This form of yoga is a process of awakening the kundalini energy in our body, i.e the dormant energy in your spine. It focuses on aligning your chakras and boosts spiritual energy. Kundalini yoga provides mental peace and satisfaction in work, relationships and life in general. Try making this little change in your lifestyle to see a huge impact.
Image Source
6. Drink more water
Water and other healthy liquids protect sensitive tissues of the body, keep your body temperature in control and flush out toxins. If water seems too boring, you can also increase your intake of fruits and vegetables with high water content as an alternative. Make sure you stay hydrated in 2020.
Image Source
7. Cut down screen time before bed
For a healthy body and mind, a good night's sleep is vital. But we all usually get into bed and watch Netflix or keep scrolling through Instagram till we fall asleep. This habit is disastrous as it leaves you feeling groggy and tired in the morning. The light emitted from these screens disturbs our body clock making it falsely believe it's daytime and keeps the mind wide awake. That's why it's important to shut those screens before bed to get a good night's sleep.
Image Source
8. Switch to plant-based meat alternatives
Over the years, several kinds of meats have been proven to be unhealthy. To keep the body away from such ill effects, one can try plant-based meat alternatives. They taste and look exactly like meat but are derived from plants as a substitute for meat products. The cholesterol and saturated fat in meats can lead to heart diseases, type 2 diabetes, and even cancer in the long run. Switching to healthier alternatives is just the right way to lead a better lifestyle.
Image Source
9. Practise face pilates
Most of us forget to pay attention to our facial muscles which tend to loosen and sag over time. Face pilates, the latest craze in fitness, includes a bunch of facial exercises that tighten the skin, making it look healthier. It increases blood circulation and makes your skin look younger. It requires minimal effort and can help in reducing wrinkles and fine lines, thus increasing the elasticity of the skin. So, spare 10 minutes in your day for this easy workout.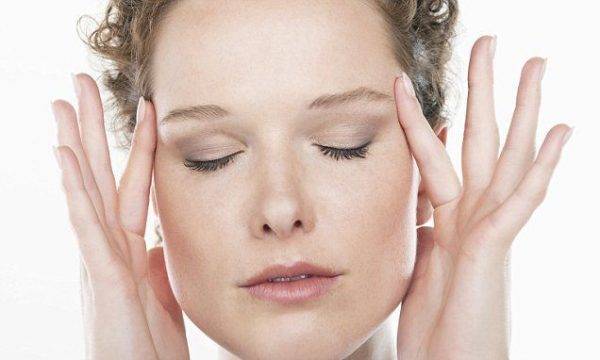 Image Source
10. Snack the right way
Snacking is not bad at all. But, most of the time, we end up eating unhealthy rather than healthy snacks. Filling up on these unhealthy snacks, and avoiding proper meals, tends to happen more often than you intend it to. This leads to unhealthy weight gain which is tough to lose. Skip mindless snacking and start snacking mindfully. Fruits, salads, protein bars, shakes, smoothies, etc are healthier and delicious options. They will help you gain energy the right way and impart good calories. So, throw away that bag of chips and grab a protein bar instead.
Image Source
11. Take some time off
Being overworked and stressed is far too common today, and it's difficult to take out time for ourselves. It is important to take some time off to relax your mind and rejuvenate your mental and physical health. Taking a break will also help you boost your productivity. Make it a habit to take regular breaks and avoid being overworked all the time.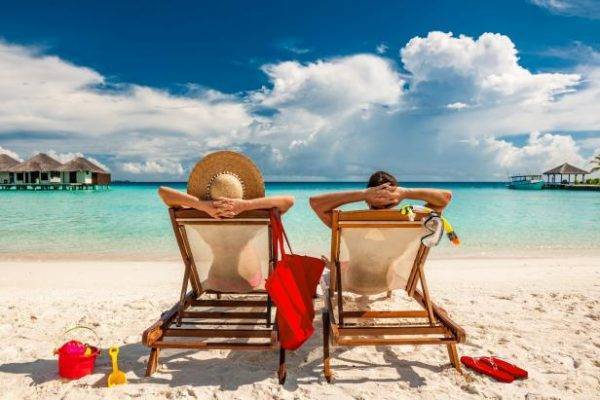 Image Source
12. Work out at home
We get that you don't have time to go to the gym every day. But that doesn't mean your fitness needs to take a backseat. If you can't make it to the gym, just work out at home. You don't need complicated gym equipment, some of the easiest and most effective workouts can be done without any machines. Moreover, what's better than working out in the comfort of your own home and in your own time? Click here for some of the best home workouts by trainer Zoe Modgill.
Image Source
13. Include Ayurvedic supplements in your diet
Supplements are vital for a healthy body. But taken without precaution, some supplements can have adverse effects on your health in the long run. Ayurvedic supplements, however, are safer and should be a part of your daily routine. Ayurvedic supplements have healing herbs that help to re-balance the body without causing any side effects.
Image Source
14. Choose unsaturated over saturated fat
Avoiding oils in our diet may seem like the right way to stay fit, but it's not. Understanding the difference between unsaturated and saturated fat is important for a healthy diet. Not all oils are bad for your body. Some are healthy and should be consumed in small amounts. Saturated fats are usually found in animal-based products like processed meats whereas unsaturated ones are found in avocados, nuts, etc.
Image Source
15. Try shaking meditation
Shaking meditation, or TRE (trauma releasing exercises), is a form of meditation where one shakes their body in order to release tension. One must loosen their bodies and start shaking slowly as a part of the process. Do this for about 20 minutes every day. You can also add some soft music to the routine to make it more effective.
Image Source
16. Natural substitutes for sugar
Sugar is one thing that can make or break your diet. Cravings often lead to the intake of unhealthy sugar which can have adverse effects on your health. Sugar isn't your best friend, period. It's time to switch to healthier and natural alternatives of sugar to save your body against all its ill effects. Natural sweeteners like honey, coconut sugar, date sugar, agave nectar, etc are great as sugar substitutes. Click here to know more about how to cut out sugar from your life.
Image Source
17. Try coconut oil in the morning
The thought of eating a spoonful or two of coconut oil in the morning may gross you out, but wait till you read about its benefits. Eating raw coconut oil has endless health benefits including weight loss, reduction in junk food cravings, increased metabolism, improved memory and concentration, etc. It is high in healthy saturated fats and helps in protecting the body against several diseases.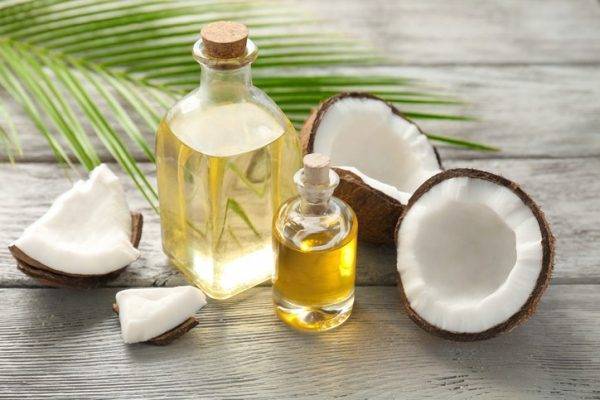 Image Source
18. Eat your carbs
Carbs have an unnecessarily bad reputation. This is because most people don't know the difference between healthy and unhealthy carbs. Carbohydrates are essential for the body as they are a vital source of energy. We should consume carbs that are fibrous and have starch in them like fruits, vegetables, nuts, etc instead of consuming sugar which is a form of unhealthy carbs. Click here to read more about why the ideal weight loss diet should include carbs.
Image Source
19. Speak your mind
With a new decade upon us, it's time we let go of the habit of hesitating and keeping quiet. Communication has always been the key to solving many problems. Whether it's at home or at the workplace, communicating your thoughts and opinions will help you function better. It will lead to positive changes in your life as it will help eliminate any barriers and build healthier relations with colleagues and family. And, as we all know, good social relations are important for your mental health.
Image Source
20. Drink moderately
A glass or two of wine is good for health, but any more than that can cause hazardous effects. Drinking moderately or occasionally works for your health, but overdoing alcohol is known to have ill effects on the liver and other organs. So, make sure that you don't party or drink too often to lead a healthy lifestyle and keep your health in check.
Image Source 
For more fitness inspiration and ideas, click here.