After an entire month of parties, drinking, and eating all kinds of junk, you've got to give yourself a break. Gaining excess weight and feeling bloated is just uncomfortable and something you want to avoid. Now, after all the Christmas and New Year's Eve parties, you need to detox. One of the best ways to do this is with healthy teas, which help flush out toxins accumulated in the body. Here are the best teas to clear out your gut and regain your health after a month of neglect.
1. Cinnamon Tea
Cinnamon is a common household spice that can be found in any pantry. A hot cup of cinnamon tea will help boost your metabolism and stimulate your digestive system, which is always a good thing. Cinnamon tea also aids menstrual pain, which can increase in the winter, and muscle soreness.
Image Source
2. Hibiscus Tea
Known for its antioxidant properties, Hibiscus tea does not contain caffeine. It helps in lowering blood pressure, hypertension and inflammation. This tea is also great to add to your night time routine to aid metabolism and give you a more relaxed sleep.
Image Source
3. Oolong Tea
This is a traditional Chinese tea that has been partially oxidised. It is full of EGCG, a potent phytonutrient that has antioxidant properties. Studies have shown that it helps lower lipid levels and increases metabolism. Because of its added stimulation to the body's natural fat burning process, Oolong tea is a healthy diet addition for those who need to lose weight.
Image Source
4. Senna Tea
Senna tea is widely used as an agent to flush out toxins from the body and stimulate the burning of fat. The leaves and fruits of Senna are commonly used in medicines as it detoxes the body and boosts the waste removal process. Apart from that, it is also helpful in the treatment of constipation and other gastrointestinal disorders.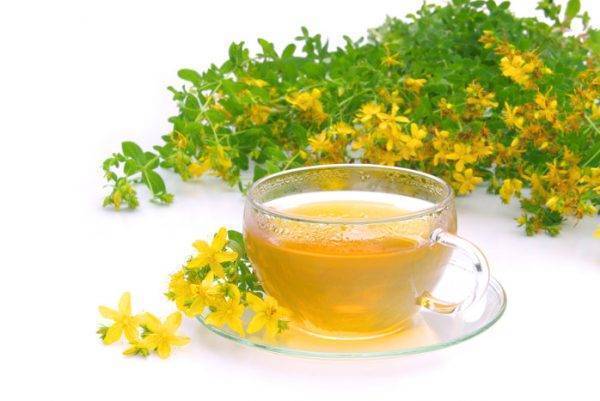 Image Source
5. White Tea
White tea helps in breaking down fat and inhibits fat cell formation. It also has a significant amount of catechins which are natural antioxidants. Other than that, white tea also helps in diabetes-related health issues and is one of the best teas to lose weight.
Image Source
6. Matcha Tea
Matcha, Japan's gift to the world, works as a fat blocker. It has properties that boost metabolism and stop the growth of fat cells. Matcha is also a powerful, natural antioxidant that boosts immunity and is good for overall health. Click here to know where you can buy authentic matcha and other Japanese ingredients.
Image Source
7. Moringa Tea
Moringa is known to be rich in a number of essential vitamins and minerals and is said to help fat loss. It is an excellent source of amino acids, which are the building blocks of proteins. Moringa cleanses the body by removing bad cholesterol and also reduces fat formation and enhances fat breakdown.
Image Source
8. Chamomile Tea
Chamomile tea has been used as a natural remedy for several health ailments. It has properties that help with depression, anxiety, inflammation, and sleep deprivation. A lack of adequate rest and an increase in stress is directly linked to unhealthy weight gain. Chamomile tea is also a caffeine-free alternative to black tea and green tea, so if you love tea, this is a much healthier option.
Image Source
9. Ginger Tea
Ginger is another common household spice with innumerable benefits. It decreases inflammation, stimulates digestion, and suppresses appetite. It's also a well-known cure for seasonal illnesses, like colds and sore throats. Click here for more natural remedies to cure such common but annoying ailments.
Image Source
10. Pu-Erh Tea
This is a specially fermented tea and is also known as black tea. Pu-erh tea extract has an anti-obesity effect and helps in suppressing weight gain. Studies have also found that it has lipid-lowering properties.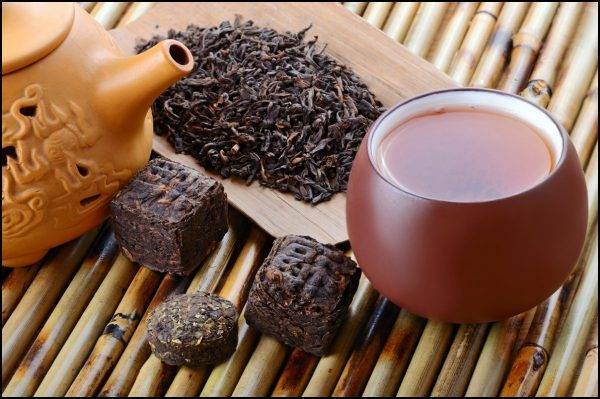 Image Source
11. Garcinia Cambogia Tea
Garcinia cambogia, a tropical fruit also known as the Malabar tamarind, is a popular weight-loss supplement. It blocks the body's ability to produce fat and acts as an appetite suppressant as well. A hot cup of this tea is great to keep a check on blood sugar and cholesterol levels.
Image Source
12. Peppermint Tea
Peppermint tea is known to boost digestion and aid in weight loss when consumed daily. Menthol is an active compound present in mint leaves, which combats constipation. Poor digestion is one of the main causes of unhealthy weight gain, and peppermint tea has proven to be a good fix for the problem.
Image Source
13. Rosemary Tea
Rosemary is full of antioxidants which have anti-inflammatory and antidepressant properties. These antioxidants prevent free radical damage and lower your blood sugar levels. All these properties combined make rosemary the perfect herb to detox your body.
Image Source
For more detox ideas and fitness tips for 2020, click here.