Rakshabandhan is just around the corner, and if you still haven't found the perfect gift for your brother or sister, don't worry. We have some thoughtful and fun gifts that you can get for your loving siblings. So, what are you waiting for? Check out these gifts for Rakhi that will get you major brownie points for being the greatest sibling ever!
Related: The Ultimate Rakhi Watchlist: Movies And Shows To Watch With Siblings
1. Bathing bars
Bath Royale Gift Set from Bodycafe
Gift your siblings a luxurious bath experience with these bathing bars. They are hand-made with dollops of unrefined butter and generous amounts of oils that will leave the skin feeling soft and buttery. And this will give them an excuse to never skip a shower again!
2. A token of health
Biotin Tablets from Healthkart
Gift your sister a token of health this Rakhi with Healthkart's Biotin tablets. Biotin keeps the eyes, hair, skin, nails, nervous system, and liver healthy. And if she loves pampering her hair and nails, this is one of the best gifts for her.
3. A pair of sports shoes
Shoes from Adidas
If your sibling is an athlete, or if they run away from all the chores your mom assigns, we have the perfect gift for them. Gift your brother or sister a pair of sports shoes that will make them unstoppable. And this will also be a great addition to their shoe collection because they are super stylish.
4. Haircare range
Miniature Haircare Pack from Faith & Patience
Is there anything known as enough hair care? We say no, so be the best sibling and pamper your sister or brother with these haircare miniatures from Faith & Peace. Because it is just the right amount of nurturing your sibling deserves!
5. A dainty pendant
Pear Marquise Movable Bar Necklace from Prakshi
Diamonds are a girl's best friend, and you should definitely indulge your sister. Get your hands on this dainty diamond pendant that is so elegant and stunning!
6. An assortment of teas
Glow Assorted Teas Gift Box from Vahdam
If your sibling is a chai lover, they will definitely appreciate an assortment of teas! This gift box contains six signature blends of Black tea, Green tea, Chai tea, and Herbal tisanes to please your taste buds. And it is the perfect gift for Rakhi as these teas are not just about great taste but also good health.
7. Wellness tea gift box
Wellness Charm Gift Box from Seven Spring
Why stop at one assortment of tea boxes when you can try some more options? This exclusive wellness tea pack consists of Citrus Reign, Day Joy, Autumn Twist, Lucid Charm, and Mystic feel tea. Get your siblings some delicious concoctions to brew this Rakhi.
8. An elegant outfit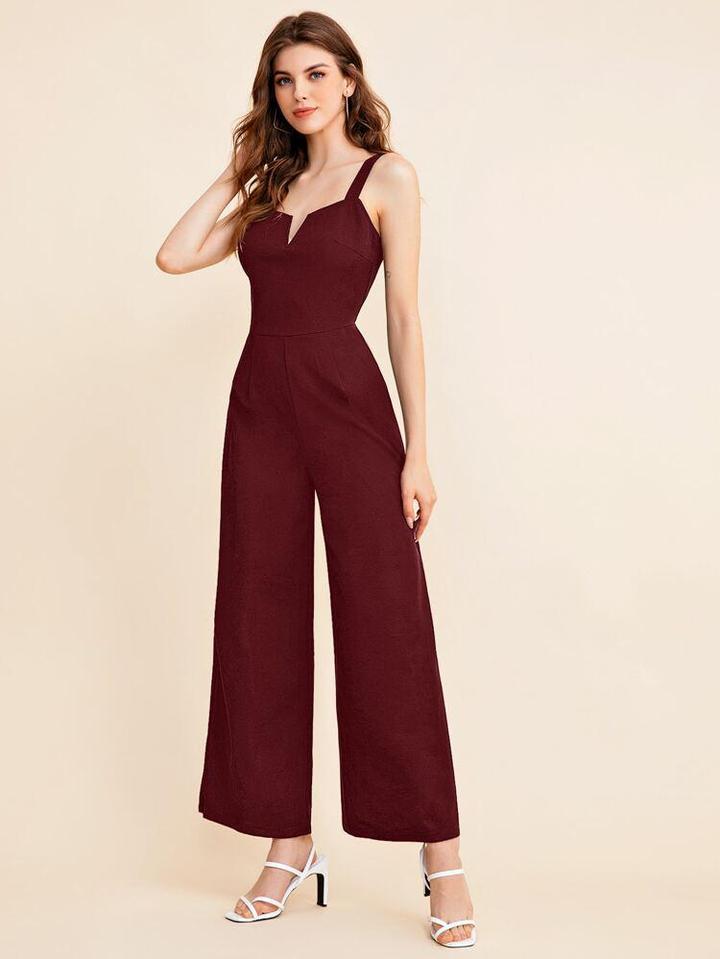 Slip Jumpsuit from Kendiee
If you just can't decide what to get your loving sister, go the traditional route and get her an elegant outfit. A great outfit goes a long way and will ensure that your siblings are always at your beck and call. Gift your sister an outfit and bribe her to do any and all of your work!
9. A cute floral dress
Floral Dress from Woods
Florals are a classic print that will always be in vogue. So get your sister a cute floral dress this Rakhi from Woods. It looks super chic, elegant, and can be styled for any occasion!
10. Casual tees
Crew Neck T-shirt from Numero Uno
Boys love clothes as gifts as much as girls. So, be a great sister and get your brother this super cool t-shirt from Numero Uno!
11. Anti-pollution skincare
Anti Pollution Gift Set from Nourish Mantra
This Rakhi, give your sibling the gift of relaxation with Nourish Mantra's anti-pollution gift set. It is packed with products and ingredients that soothe the skin after a long day. And it leaves the skin feeling squeaky clean and hydrated.
12. A watch
Unisex Watch from Swatch
If your sibling is always running late, it is time to gift them a reminder to be on time. This year, get them a watch so you never have to wait for them again. Also, it is super funky and will make a great addition to your sibling's collection.
13. Classic tan formal slip-on
Tan Leather Slip-ons from Alberto Torresi
Give your brother's shoe collection a stylish upgrade this Rakhi season! Get a pair of classic formal tan slip-ons that are comfortable, stylish, and made from the best quality leather.
14. A little home decor
Luccio Planter by Bonasila
Just like you add colour and brightness to your sibling's life, a little home decor does the same for their place. Gift some adorable planters to your siblings and celebrate your bond of love! It is the perfect gift to add a little modern aesthetic to any space.
15. Lightweight jewellery
Pendant Set from Kohgem
If you think your sister has enough jewellery pieces already, you are definitely wrong. Some lightweight jewellery is always the way to a girl's heart, so don't think twice before getting this gorgeous set. The more, the merrier!
16. A statement ring
Ring from RK Jewellers
Now that you know women love, appreciate, and collect jewellery, your options are infinite. And a statement ring can really speak volumes, so show your loved one some love with this stunning statement ring!
17. A bath and body set
Almond Milk & Honey Big Gift Box from The Body Shop
Who doesn't love buttery creams and heavenly smelling shower gels? Get your sibling some bath and body gift sets this Rakhi and let them indulge in a creamy and luxurious bath experience!
18. Some fancy buttons
Bandhgala Buttons from House of Badnore
Pamper your brother this Rakhi and gift him something memorable and vintage! These bandhgala buttons are elegant and perfect to carry for any occasion or event. They are subtle yet striking in delicate gold and ivory enamel.
19. Radiant face masks
Berry Masking Bundle from Navah
Love healthy, hydrated, and glowing skin? Well, get this combo of two face masks and steal one from your sibling later. It rejuvenates the skin, improves elasticity, and boosts collagen, so you really don't want to miss out on this!
20. DIY facial kits
Instant Hydrate and Repair Beauty Box from SkinQ
DIY facials are perfect to spend some quality time with your siblings and have a fun skincare session. Get your sibling this easy and handy DIY facial kit that provides instant hydration.
21. Gourmet snacks
Gourmet Nibbles from Go Nuts
If your sibling keeps stealing your snacks, you know what to gift them this Rakhi. Get them a set of gourmet snacks and nibbles that are healthy and delicious. This will ensure that they don't steal your food anymore!
22. Contemporary jewellery
Staircase Bracelet from Tarasha
Fine jewellery has its own charm, but a little contemporary jewellery can really brighten up your sister's day! A gorgeous aesthetic bracelet that can be easily styled will be much appreciated and loved by your sister.
23. A glowing highlighter
Liquid Highlighter from Anastasia Beverly Hills
There is nothing that makeup can't fix and that is why it is the OG gifting idea for any occasion. Gift your sibling a liquid highlighter and see them glow like the moon!
Related: Let Your Eyes Do The Talking: The Best Eyeshadow Palettes For Beginners Under ₹1,000
24. Glowing skin trio
Glowing Skin Trio from Inatur
Gift your sibling this trio of Oil Control Face Wash, Cucumber Toner, and Oil Control Face Pack. It cleans the skin, makes it supple, and gets rid of excess oil and dirt. It also refreshes the skin after a long day and calms it down.
25. Hair cleanser and conditioner set
The Moisture Blend from The Earth Collective
This Rakhi, gift your siblings a hair cleanser and conditioner set to make their hair healthy and silky smooth. The Moisture Blend has a combination of Honey, Centella, and Mandarin that moisturise and nourish your scalp.
26. Body polishing kit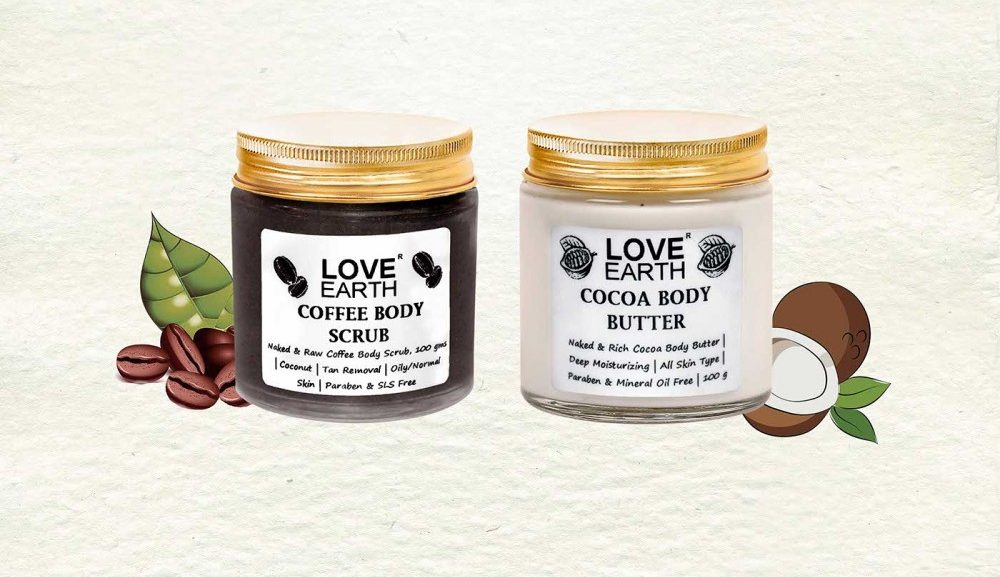 Body Polishing Kit from Love Earth
Show some extra love and care to your sibling this year and gift them a body polishing kit. It nourishes, moisturises, and takes care of the skin in all seasons. Also, it removes impurities gently and doesn't harm the skin.
27. Gemstone rakhi
Lapis Lazuli Rakhi, available at Gem Selection App and Stores
Lapis lazuli is a gemstone that is supposed to protect a person from evil. It makes for a great gift for your sibling because they always protect you. So, this Rakhi, gift a protective charm to show your gratitude.
Featured Image Source