It's time to put on your Santa hats and compile your shopping list for all the good boys and girls you know. This year demands that we all put in some extra effort towards spreading the Christmas cheer and love. At All About Eve, we're always a step ahead to help you with the things you need, right when you need them. So here we are, with our list of exciting Christmas gifting ideas to help you kickstart your shopping ASAP!
1. Locherber Milano
Check out Locherber Milano's latest collection with classic decorative art, natural shapes, jacquard fabrics as well as fine wood with every detail well-researched for uniqueness.
Shop at Sources Unlimited stores.
2. Furstenberg
With 24-carat gold plating on the inside, these cups create a completely new drinking experience. Hundreds of reflections sparkle and create the beguiling impression of liquid gold, making these glasses the perfect Christmas gift.
Shop at Sources Unlimited stores.
3. Paul Adams
Who doesn't love a great bag? UV treated and protected with the right blend of colours to add just the right hint of bling to your skater dresses or party jumpsuits, these bags are truly unique and distinct.
Shop here.
4. Ochre at Home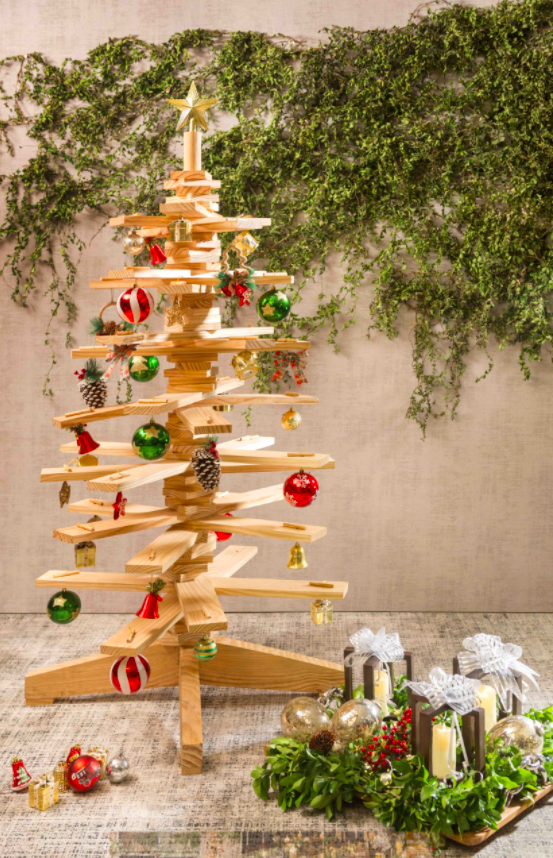 Made with recycled wood, this Christmas tree is inspired by the art of making handcrafted Czech wooden toys and is the perfect fusion of originality and beauty.
Shop here.
5. Sans Souci
Not only does this extraordinary lighting piece epitomise meticulous handmade craftsmanship of glass-blowers, but it also implants the unconventional print of nature from the Haida region. It is designed by Tomáš Sákra.
Shop here.
6. Opalina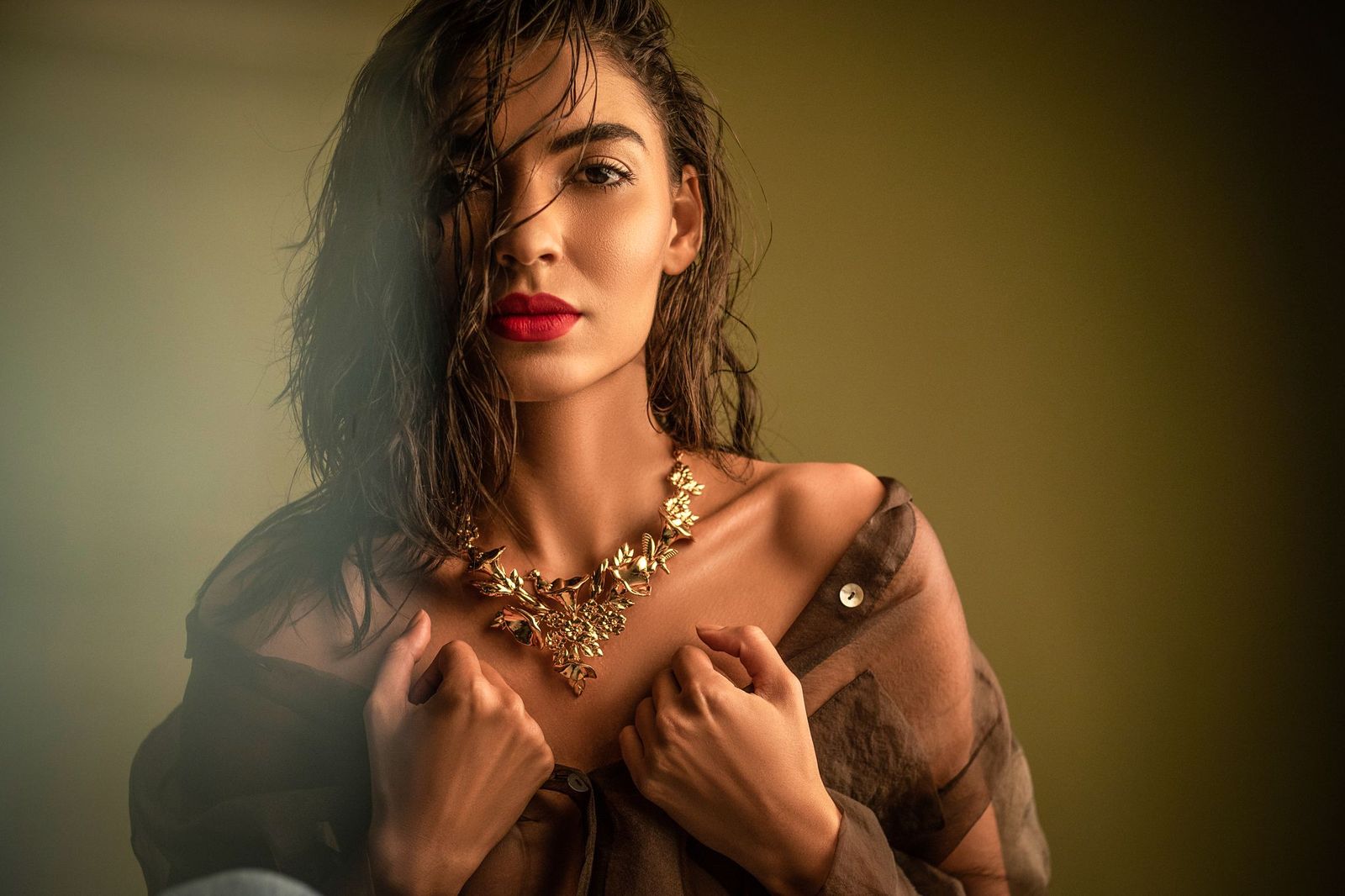 With its bold and unique design perspective and excellent craftsmanship, this jewellery collection displays an eye for delicate detailing and is a timeless treasure blending the classic with the contemporary and bridging the gap between ethnic and global.
Shop here.
7. Ellementry
These charming candles are thoughtfully packed in reusable engineered wooden boxes, making for attractive gifts. While the aroma wafting from them fills the home with a delightful air, the candles prompt the recipient to relax and refocus to set new goals for a fresh start.
Shop here.
8. Nourish Mantra
Get your favourite person started on a wellness journey that pampers them. This Starter Gift Set binds together the goodness of natural extracts to remove all signs of skin ageing.
Shop here.
9. Lovetobag
An emerald beaded potli by Lovetobag speaks volumes about how much you care about your special ones! Thus, it ranks among the best Christmas gifting ideas for 2020.
Shop here.
10. Joolry
Get in the holiday mood with delightfully festive shades of red with mesmerising rubies in diamante designs by Joolry.
Shop here.
11. Eurumme
Gold jewellery was and always will be a girl's best friend. These cute and quirky Christmas earrings by Eurumme should definitely be on your shopping list.
Shop here.
12. Kohinoor Jewellers Agra
Check out this curation of prized endowments that are truly a reflection of everything Christmas-y. The Santa's red to wreath's green, the snowflakes to treetop stars, this assortment is an endearing fusion of festive designs and wearable jewels.
Shop here: 41, M.G Road, Agra 282001
13. Kiko Milano
Treat yourself to a look guaranteed to make you feel holiday-ready or pick from a range of gifts your friends will be delighted to unwrap and treasure, all in rich emerald green and gold packaging inspired by decorations and ornaments.
Shop at any Kiko Milano store.
14. RK Jewellers
Jewellery as a gifting idea can never go wrong. As a creation of rich, playful colours and stones, this latest Christmas collection stands out even in traditional designs.
Shop here: E-5, South Extension-2, New Delhi
Related: Splurge Or Save: 4 Bespoke Jewellery Pieces That Will Fit Any Budget
15. Numero Uno
The latest Numero Uno collection features sweaters and sweatshirts in Christmas colours of green, white, and red. This Christmas themed red and white striped pullover from Numero Uno is made of 100 per cent knitted cotton.
Shop here.
16. Von Wellx Germany
This holiday season, a gift wrapped with care and health factors is the best option. With 5 zone reflex technology, this footwear comes with reflexology that takes care of heel, knee and back pain along with being beneficial for people combatting arthritis and diabetic foot.
Shop here.
17. Swatch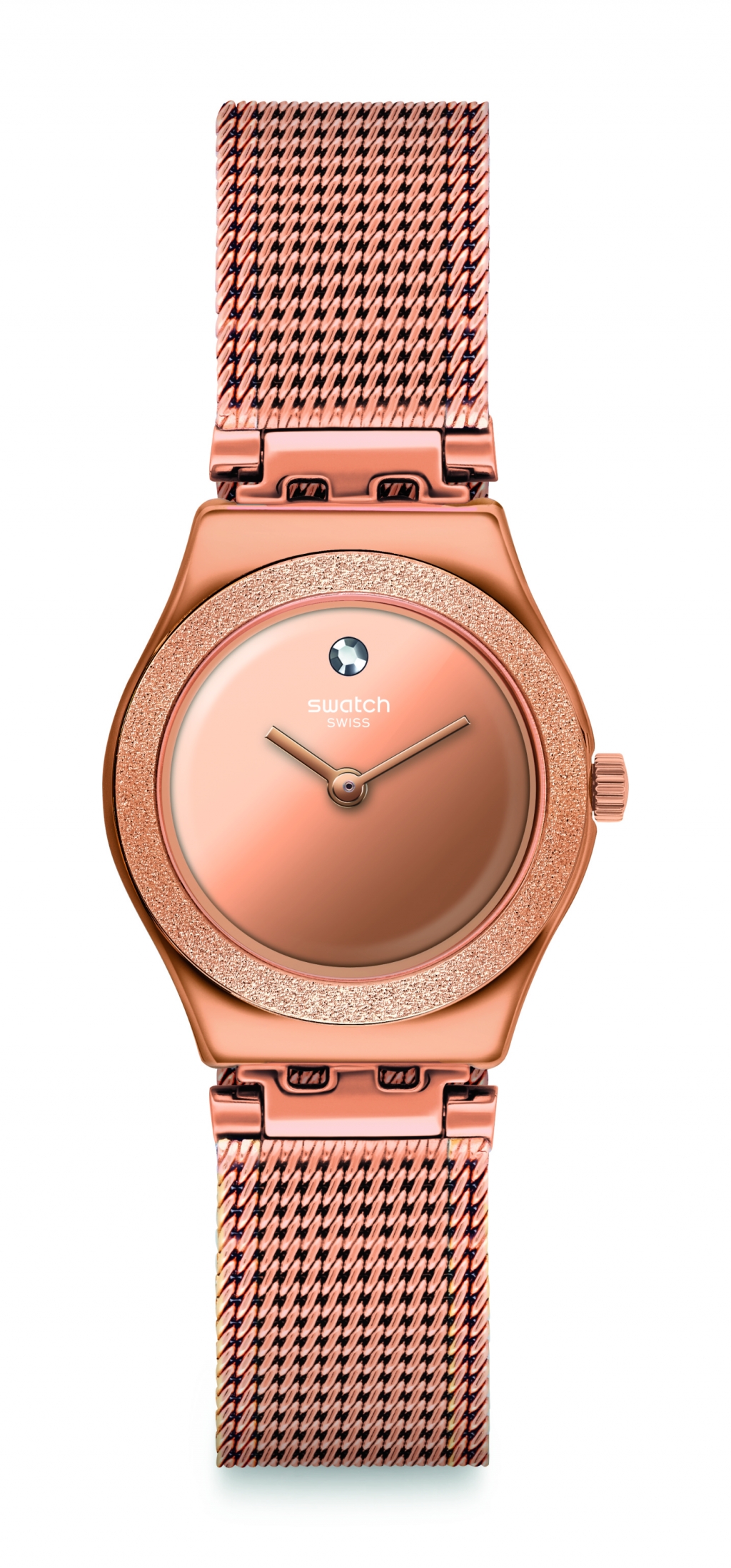 This latest watch from Swatch comes with a dial-in-mirror effect rose gold colour with a bezel in stainless steel and rose-gold coloured PVD and Sparklissime effect. The bracelet is made of adjustable Milanese in stainless steel and will raise your style quotient even when paired with a basic outfit.
Shop here.
18. Amrutam
Amrutam's recipes have been developed by modifying the ancient wisdom in the Vedas and Ayurvedic principles to suit the needs of a modern lifestyle. Handpicked from various farms and forests, all Amrutam recipes have therapeutic properties, making them perfect for festive gifting.
Shop here.
19. Vahdam
Gift your loved ones some premium fresh flavours with an abundance of good health and stronger immunity with VAHDAM India's impressive range of Christmas hampers.
Shop here.
20. Skinn
A new fragrance range for men who enjoy adventure and thrills, the Skinn Escapade is definitely one of the top gifts of the season.
Shop here.
21. Sonata
Bring a smile to your favourite girl's face by gifting her a watch from the latest range of colourful watches from Sonata.
Shop here.
22. Maccaron Beauty India
A gift hamper with nourishing creams and calming masks to put you in the list of great gifters deserves a definite spot in your list of Christmas gifting ideas!
Shop here.
23. Bare Anatomy
A three-step, multi-tasking hair care regime personalized for your hair profile is an exciting Christmas gift idea as it can be customized to suit unique hair goals, type and lifestyle.
Shop here.
24. Alberto Torresi
Tone down your ensemble with Alberto Torresi's latest Christmas party footwear that will bring oomph to your look. Featuring exquisite designs combined with fine craftsmanship, fresh hues, & the colours sync perfectly with the festive vibes.
Shop here.
25. Woods
The party collection by Woods is all set to redefine your style quotient. Conquer this festive season, with the perfect footwear picks for you & your loved ones by Woods.
Shop at all Woods and Woodland stores.