Bespoke jewellery for women can complement any look — casual, formal, or dressy. Here are four stunning jewellery pieces that you must add to your wardrobe whether you're on a 'save' or 'splurge' budget.
1. Classic gold bangles
Classic gold bangles for women are no less than a family heirloom. When it's the wedding season, gold is the way to go. Pair this piece from Krishna Jewellers with a saree, anarkali, or lehenga — it can add shimmer to any outfit. If bling is not your thing, then save big bucks on these Vaitanikaa bangles. Add them to your collection if you are looking for bespoke jewellery for women.
Splurge: Gold Kada, Krishna Jewellers, Rs 1.25 lakhs
Save: Gold Plated Bangles, Vaitaanika, Rs 16,000
2. Statement jhumkis
Perk up any outfit with these statement jhumkis. These are not just for ethnic wear, you can pair them with jumpsuits as well. Or, think outside the box and wear them as a jooda phool.
Splurge: Gold Jhumkis, Krishna Jewellers, Rs 3 lakhs
Save: Gold Plated Jhumkis, Vaitaanika, Rs 35,000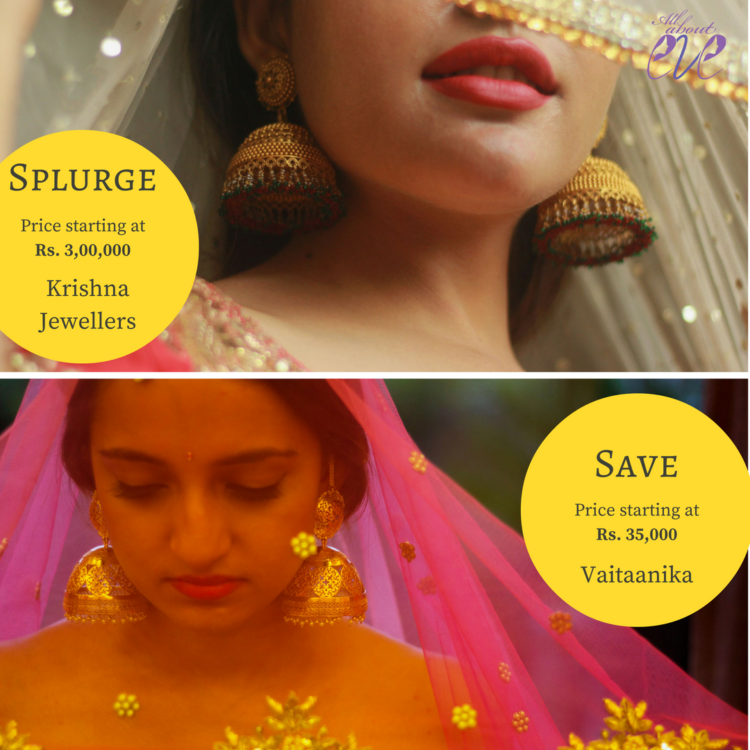 3.  Cocktail rings
Cocktail rings lend style and sex appeal to any outfit. Add a touch of class with this chunky sapphire and diamond-studded ring from Krishna Jewellers or opt for this sterling silver blooming beauty with all the hues of a rainbow by Vaitaanika.
Splurge: Diamond Ring, Krishna Jewellers, Rs 3 lakhs
Save: Silver Cocktail Ring, Vaitaanika, Rs 17,800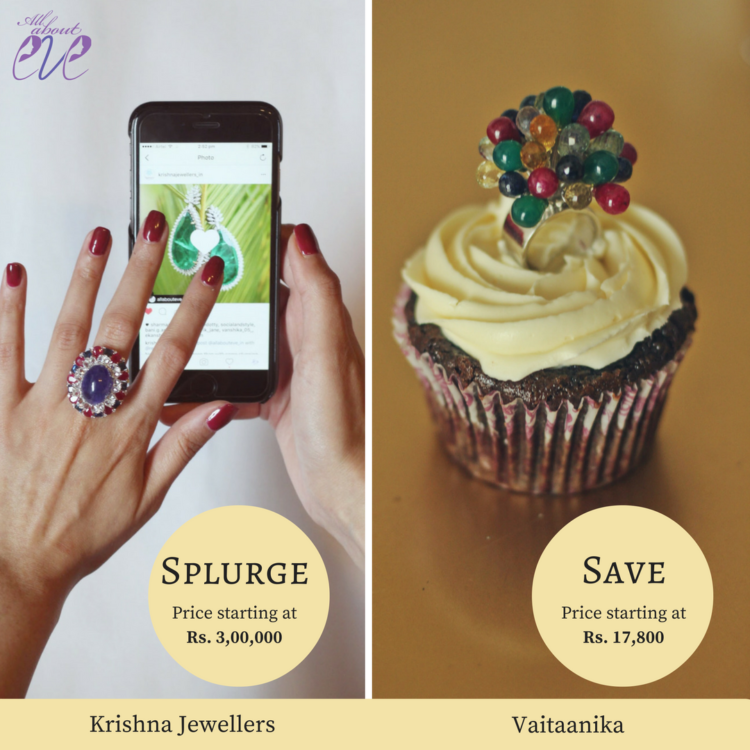 4. Ethnic earrings
Another closet staple is ethnic jewellery. These are go-to pieces when you can't make up your mind about what accessories to wear. Splurge on these bespoke polki earrings to make head turns at any event. For a simpler look, opt for these multi-hued stone studded pieces by Vaitaanika.
Splurge: Polki Earrings, Krishna Jewellers, Rs 8.71 lakhs
Save: Stone Studded Jhumkis, Vaitaanika, Rs 19,000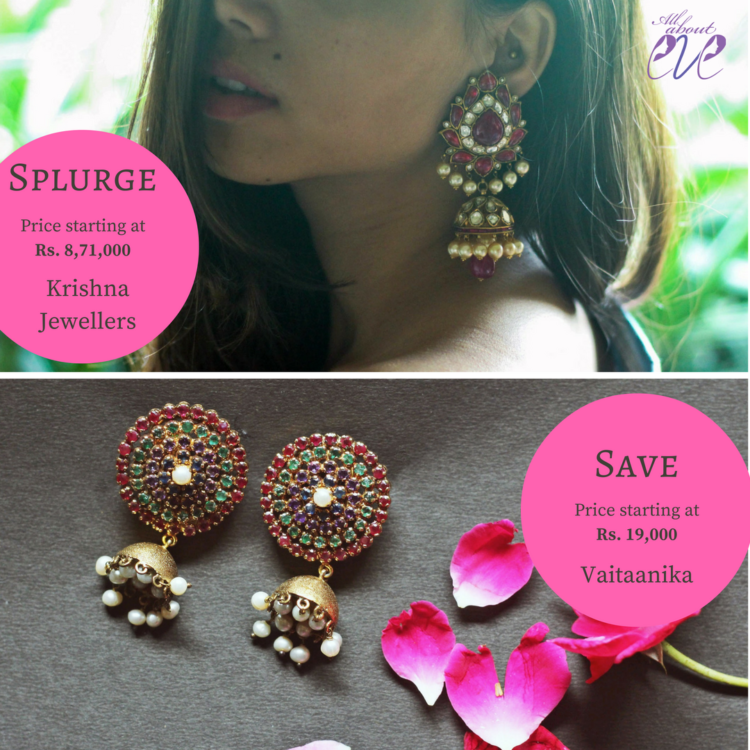 So which style do you prefer? Let us know in the comments below.