Ayurvedic products and medicines have been used in India from ancient times due to their numerous benefits and minimal side effects. Even for skincare, some of the best home remedies are rooted in Ayurveda. Among the many herbs used in Ayurveda is Ashwagandha or Indian ginseng. Ashwagandha has been used for medicinal and cosmetic purposes for hundreds of years all over the world. There are many benefits of Ashwagandha that you need to know to keep your mind and body healthy.
Image Source
Among the many good properties that Ashwagandha has, it has been proven to reduce stress, lower blood pressure, and help with anxiety. It is full of properties that will rejuvenate you visibly.
Related: Did You Know This Indian Superfood Can Cure Constipation, Aid Weight Loss, And Protect Your Teeth?
Here are a few benefits of Ashwagandha which will make you wonder why you haven't been using it all your life:
1. Keeps the heart healthy
Ashwagandha helps in improving muscle strength and endurance and is also beneficial for many heart-related problems. Whether it's treatment for chest pains, cholesterol or high blood pressure, Ashwagandha has properties that have been recognised in the international medical community. This is why it is often used in medicines for heart problems.
2. Reduces stress and anxiety
Do you suffer from stress or anxiety? If yes, Ashwagandha needs to be a part of your lifestyle. It blocks the pathway of stress and regulates chemical signaling that reduces the symptoms of stress and anxiety. To relieve yourself of these symptoms, use Ashwagandha on a continuous basis.
3. Leads to weight loss
If you need to lose weight, one more YouTube tutorial won't help. Like many of its Ayurvedic colleagues, Ashwagandha does a brilliant job in reducing and maintaining weight. Consuming it in powder form, mixed with milk and honey, will help with weight loss, increasing metabolism, and improved digestion.
Related: Teas To Lose Weight And Detox After The Party Season
Image Source
4. Boosts immunity
At a time when everyone needs a strong immunity, Ashwagandha will be a great addition to your diet. It boosts immunity by fighting off diseases and improving the immune system. It also has potent anti-inflammatory properties and a lot of iron which contributes to a healthy red blood cell count.
Related: How To Boost Immunity: Try These Spices Before You Pop A Pill
5. Fights off acne
Ashwagandha is one of the best home remedies for acne and its scars without subjecting your skin to any harsh chemicals. It has many antibacterial and antimicrobial properties that help the skin fight off further infections and acne. The collagen present in Ashwagandha helps reduce scars and improves the texture of the skin.
6. Increases fertility in men
Ashwagandha is widely used in medicines that help boost testosterone levels and increase fertility in men. It has properties that increase and improve sperm count and motility. Ashwagandha also helps boost stamina in men and is a beneficial addition to your diet if you work out regularly.
7. Relieves menopause pain
Menopause can cause issues like body pain, hot flashes, anxiety, depression, and other hormonal imbalances. The properties present in Ashwagandha relieve these symptoms by working on the endocrine system. It also helps in improving your mood and increases blood flow.
Related: Tips For Period Pain Which Will Make Your Menstrual Cycle So Much Easier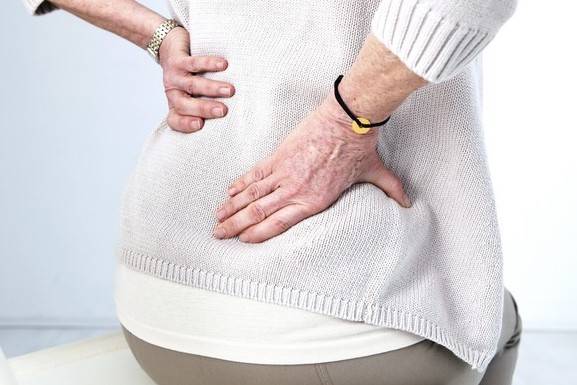 Image Source
Here are some ways in which you can use this herb for your body:
1. For your skin
Ashwagandha has many antibacterial properties that fight off wrinkles, dark patches, and blemishes. This leaves your skin beautiful, healthy, and glowing naturally. And the production of vital compounds and proteins keeps the skin supple and hydrated. Here's how you can use this herb for your skin.
1. For glowing skin: Mix 2 tsp of Ashwagandha powder with 1 tsp each of dried ginger and dried lemon peel. In 1 cup of water, boil this mixture, and apply it with a cotton ball once it is cooled. Do this thrice a week for best results.
2. For healthy skin: Mix 1 tsp of Ashwagandha powder with a few drops of rose water and make a paste. Apply it, and leave it on for 15 minutes. Rinse it off with cool water. Do this twice a week for best results.
Related: Say Hello To Gorgeous And Healthy Skin With These Easy Homemade Body Scrubs
Image Source
2. For your hair
When it comes to taking care of your hair, this herb is your best friend. Ashwagandha is a common ingredient in many shampoos and oils since it helps in strengthening hair. It also helps in increasing circulation in your scalp and produces melanin to stop hair loss and premature greying. Apart from this, Ashwagandha also helps in getting rid of dandruff, keeping your scalp healthy. Here's how you can use this herb for your hair.
1. For stronger hair: Take about 3 tbsp of Ashwagandha powder, mix it with some warm water, and make a paste. Apply this paste to your scalp, and massage it nicely. Leave the paste on your scalp for 45 minutes, and rinse off with cool water. Do this once a week for best results.
2. For shiny hair: Take about 2 tbsp each of Ashwagandha and Amla powder, and add about 6 tbsp of water to it. Make a fine paste, and massage your scalp for about 5 minutes with this paste. Leave it on for another 30 minutes, and wash it off with warm water. Do this twice a week for best results.
If you're in your 30s, you need more than a regular diet to keep your skin, hair and body healthy. It is very important to have a healthy intake of supplements, especially for women in their 30s and beyond. Check out all the supplements you need, according to an expert.