Renowned designer, and the dream of every Indian bride, Sabyasachi unveiled his latest collection last night. As expected, he left us floored with the stunning colours, fabrics and patterns. Titled Fiza, Sabyasachi's Spring Summer 2019 collection was all about khadi and a modern take on a traditional aesthetic.
"For me, khadi is equivalent to wellness and nothing can be more luxurious than that," Sabyasachi wrote on Instagram. "When I look back at the last 20 years, my khadi bridal lehengas are what I am most proud of. Combined with Indian jewellery and flowers they create a very potent and timeless image."
Like his previous work, Sabyasachi's Spring Summer 2019 collection has also created all sort of new goals for this year's brides and grooms. Here's a look at the wedding trends we spotted in this collection.
1. Revival of traditional bridal colours
Reds and pinks have always been traditional bridal colours. However, trends had been veering away from these colours for the last few years. But in Sabyasachi's latest collection, we see a revival of the traditional colours. With a modern twist, of course.
2. Light fabrics and patterns
For the hot Indian summer, light fabrics make a lot of sense. But not everyone can pull off a look of royalty while using the lightest fabrics and patterns. Sabyasachi, however, has nailed it.
3. Acid tones and florals for men
A refreshing change from the blues, blacks and browns, acid tones have found their way into the Indian groom's closet. After all, why should bright colours and florals be limited to brides only?
4. Bridal veils with an Indian touch
The one thing that stands out in white weddings is the glorious bridal veil. While a veil was always an option for Indian brides, the grandeur of it was lost in heavy fabrics. These veils never really seemed to be a natural part of the bridal outfit. Look at the images below to see how Sabyasachi has changed that.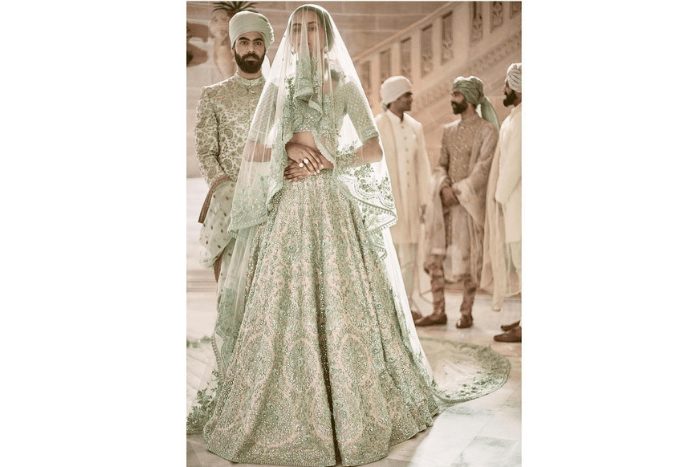 5. Statement neckpieces
Ever since Sabyasachi ventured into jewellery, his neck pieces have been #goals. In this collection, Sabyasachi's jewellery merges Victorian with Indian to create pieces that will last a lifetime. He has used yellow sapphires, Colombian emeralds and Burmese spinel with diamonds to create truly regal jewellery.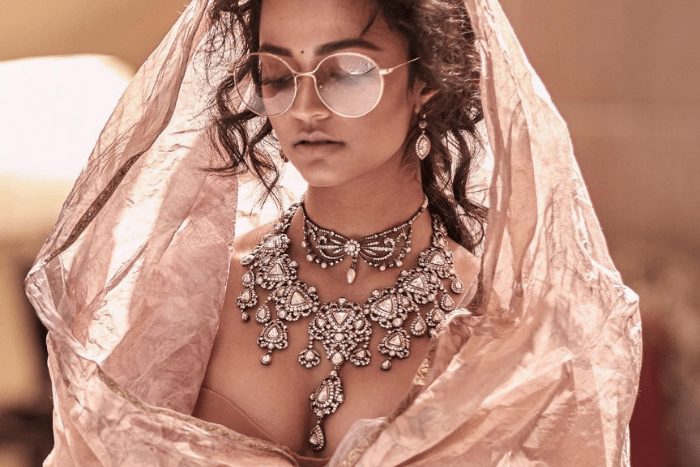 Share this with the brides and grooms of 2019!
Images Courtesy: Sabyasachi Mukherjee