There might be in a change in the execution of fashion shows now but the creativity is still top-notch. With digital fashion shows taking over the world, ace designers are bringing their best work to life through these platforms. And after the successful run of India Couture Week 2020, Lotus Make-up India Fashion Week SS'21 was worth the wait. From floral prints to bold patterns, classic silhouettes, contemporary designs, and more, many designers made their debuts with exquisite collections. Here are our top picks from the latest fashion week in India.
Related: India Couture Week 2020: All The Bridal Couture Looks You Need To Bookmark
1. Vaishali S: Experience Of Rebirth
Vaishali S's SS'21 collection is an experience of rebirth. Life began in water and it is here that the sensation of depth and a surreal unknown world lies. The forms of corals create a distinct feeling of being born again.
2. DHI: Mirror Me
Mirror Me, DHI's latest sustainable collection at India Fashion Week, showcases a sum of emotions, layers, and reflections. The collection includes separates that are conducive to WFH in relaxed and comfortable fits. And with crisp construction and attention to detail, it reflects the new work from home reality.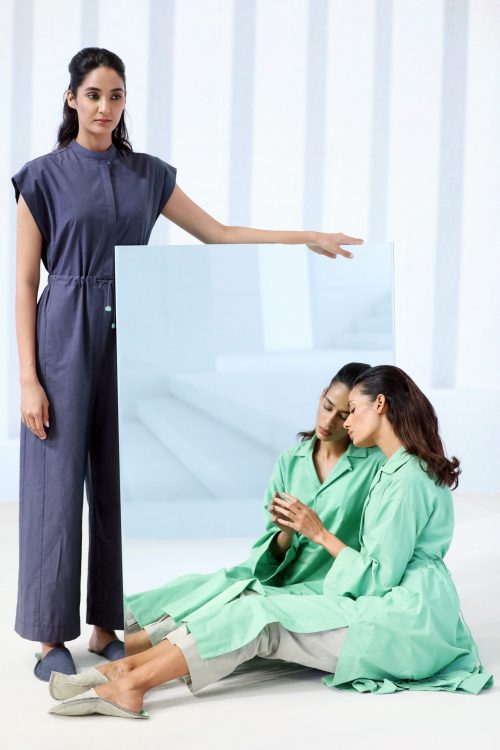 3. Namrata Joshipura: Circle Back
Namrata Joshipura's innovative use of colour is her most important signature element. And in addition to this aspect, her embroideries are beautiful in their complexity and intricacy.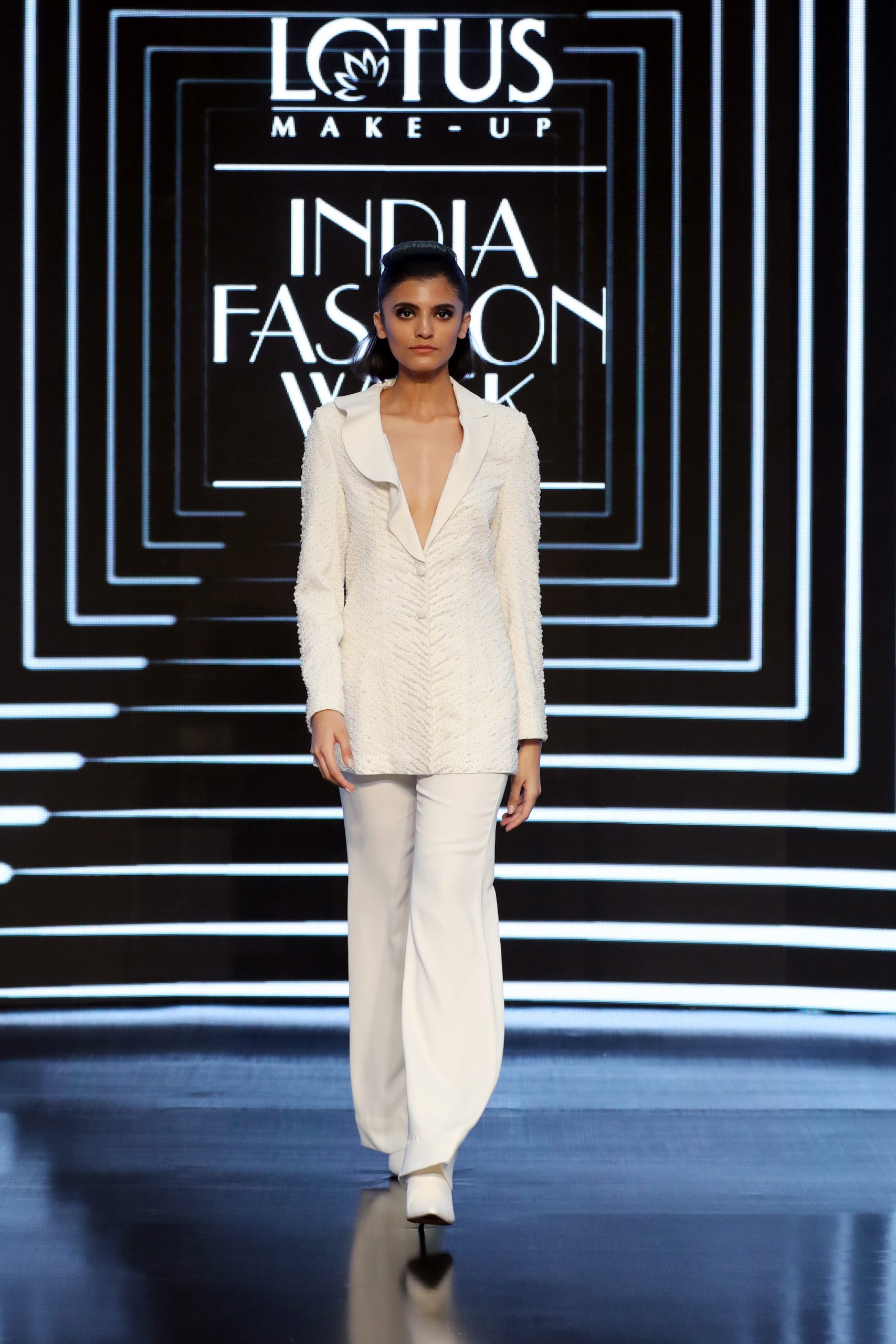 4. Limerick by Abirr N' Nanki: Chrysalis
Chrysalis draws inspiration from a state of bloom that comes after the storm. It lays emphasis on the very state of optimism when the reset button has been pushed and everything has started afresh. And each creation is a dazzling interplay of softer pastels and innovative silhouettes.
5. Archana Rao: Do you suppose she's a wildflower?
Archana Rao's SS'21 collection focuses on introspection and spiritual growth. To know yourself, to acknowledge your vulnerabilities and limitations, and to learn to be at peace with yourself. And most importantly, the idea is to show personal growth, and the collection reflects the same.
6. Gauri & Nainika: Fresh, free-spirited, and as always, utterly feminine
Gauri & Nainika's Spring-Summer 2021 collection is fresh, free-spirited, and as always, utterly feminine. It takes you on a journey that is uplifting where beauty and nature set the mood for a sunlit summer romance.
7. Rimi Nayak: Bloom
Our true nature is to bloom and flourish and not to stay stunted or caged. Inspired by this ethos, the prints of this collection are based on a wide variety of tropical foliage. The bright and vibrant colour palette symbolises hope capturing the carefree spirit of spring. And the free-flowing silhouettes are a perfect fit for the sweltering summer.
8. Ashima Leena:

Umme Rabab
The showcase of Ashima Leena's Couture Collection 2020 is titled 'Umme Rabab', representing the serenity and divinity of a woman known for her beauty, eloquence, and wisdom. She proves to be the epitome of a modern Maharani — strong willed and dedicated, but doused in softness and femininity.
9. Nikhita Tandon: Enchanted
The collection depicts the candid beauty of nature recreated with the gentle strokes of luxurious fabrics and soft colours. It varies from body-fitted gowns to classic Nikhita Tandon pieces hand embroidered with lots of sequins.
10. Tarun Tahiliani: The Age Of Innocence
An age-old weave, a piece of art once worn by royalty has come alive in Tarun Tahiliani's own signature way. It consists of modern fits and silhouettes, and lehengas with pockets that weigh almost nothing. A celebration of freedom, lightness, and love.
11. Neeta Lulla: The She Universe
This diffusion range is all about the indomitable spirit of prowess. As Neeta Lulla unravels the varied fragments of the She-Universe, a bit of stardust is sprinkled over all her effortless pieces. Glimmering saree gowns, neatly draped as a second skin, are sure to captivate. And it comes along with the unbroken fluidity of each of the outfits that fit the female form.
12. Nidhi Yasha: A Pathway To Monet
The silhouettes are dreamy and old-worldly with a halo of diaphanous fabrics around solid bases. Treatments and surfaces are delicate and surreal along with ombre-dyed, beaded tassels inspired by flowing, dripping water itself.
13. Paras & Shalini: Bloom in Love
Bloom in Love, the collection by Paras and Shalini for India Fashion Week, embodies the concept of self-love. And the breezy and flowy garments represent the same. The gentle lightness of these dresses reverberates the essence of blithe while the merry floral prints are a reflection of freedom.
14. Shantanu & Nikhil: The Declaration 2034
The Declaration 2034 transports you to an almost utopian world. Here, gender fluidity, equality, right to privacy, and evolved consciousness become the basic fundamental rights. It is also a futuristic spin on the new scaffolds of society and the referendum of neo-governance.
Related: India Couture Week 2020: Shantanu & Nikhil's Collection Stands Out With Its Goth Opulence