Taking care of your girls doesn't require much, but it is a very important thing to do. And since there are several ailments that can affect your breasts including cancer, it becomes imperative to pay attention to what you eat. Lifestyle choices and a good diet are two very basic things that can help in keeping your breasts healthy. While these foods won't prevent a deadly disease, they do promote general wellbeing and lower the risk of developing breast cancer. So, read on to find out which foods for breast health you need to add to your daily diet.
Related: How To Boost Immunity: Try These Spices Before You Pop A Pill
1. Citrus fruits
Fruits are basically one of the best and healthiest items that you can add to your diet. And citrus fruits like lime, lemon, and oranges are rich in vitamin C and antioxidants. They reduce inflammation and boost immunity. Other fruits like peaches, bananas, pears, and apples are also a great addition to your diet.
Image Source
2. Fatty fish
Fish is a great source of omega 3 fats, selenium, and antioxidants. These help in reducing the risk of breast cancer and are generally good for health too. And fish like salmon, sardines, mackerel, and tuna have amazing health benefits.
Image Source
3. Green leafy vegetables
If you still don't get on board with green vegetables, maybe it is time to grow up. Trust us, spinach isn't the only green vegetable that does you good, there are many more. Arugula, kale, mustard green, chard, and a few more vegetables are great sources of fibre and carotenoids. And these two plant elements may reduce the risk of breast cancer.
Image Source
4. Fermented foods
Fermented foods like yoghurt and kefir keep your gut happy and healthy since they have probiotics in them. These foods have immunity-enhancing effects due to certain probiotics. And not just that, they rid the body of toxins when consumed regularly and aid digestion too. Therefore, fermented foods make for an important addition to your diet and are great foods for breast health.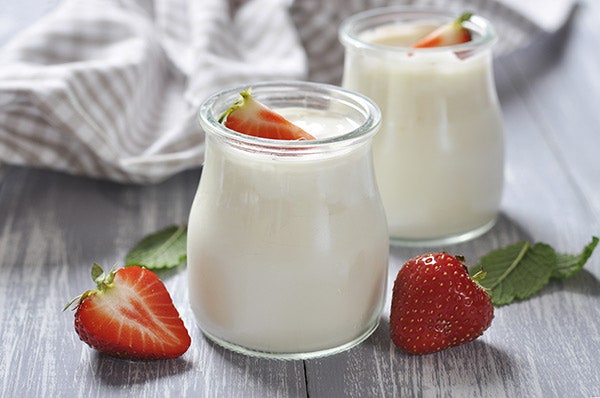 Image Source
5. Berries
Berries, especially blackberries and blueberries, are rich in vitamin C, flavonoids, and manganese. They have an abundance of phytochemicals like cyanidin, kaempferol, and resveratrol which reduce the risk of breast cancer. And berries also protect against cellular damage along with the development and spread of cancer cells.
Image Source
6. Herbs and spices
Parsley, rosemary, oregano, thyme, turmeric, curry, and ginger are some herbs and spices that can protect against breast cancer. They contain neutraceuticals, vitamins, fatty acids, and polyphenol antioxidants, which help in reducing inflammation. All these have plant compounds that can reduce the risk of disease, so including them in your diet would be a great start.
Image Source
7. Nuts
Nuts have numerous health benefits. You can include a variety of nuts in your diet, especially walnuts and peanuts. They are rich in phytosterols which can help in regulating estrogen levels in the body. Walnuts also have anti-inflammatory properties that can give them tumour-fighting potential.
Image Source
8. Allium vegetables
Onion, garlic, and leeks are allium vegetables that have an abundance of nutrients, antioxidants, and vitamin C. These may have anti-cancer properties, according to studies. Consuming these vegetables daily promotes healthy breast tissue and also makes your food more flavourful.
Image Source
9. Fresh produce
Yeah, we know not everybody is a fan of broccoli but you might just turn into one after reading this. Vegetables like broccoli, cabbage, and cauliflower can help in reducing the risk of breast cancer. And since they contain carotenoids and antioxidants, they have significant anti-cancer potential. So, guess who is going to be eating that broccoli without a fuss now?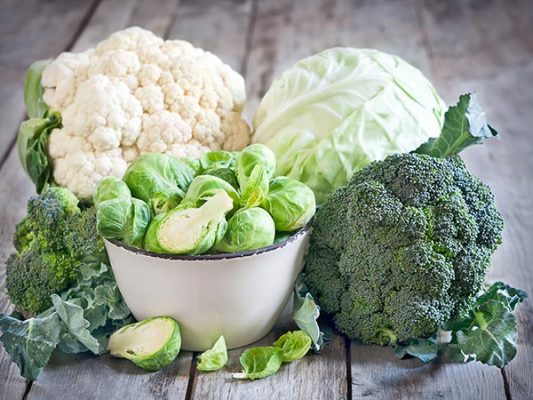 Image Source
10. Lentils and beans
Having a fibre-rich diet is great for you in general and it also keeps your breast tissue healthy. Since all types of legumes have high fibre, they reduce the risk of diagnosis and recurrence. Similarly, beans are also a rich source of fibre, so having these in your daily diet is a great way to reduce the risk of disease. This makes lentils and beans some of the most important foods for breast health.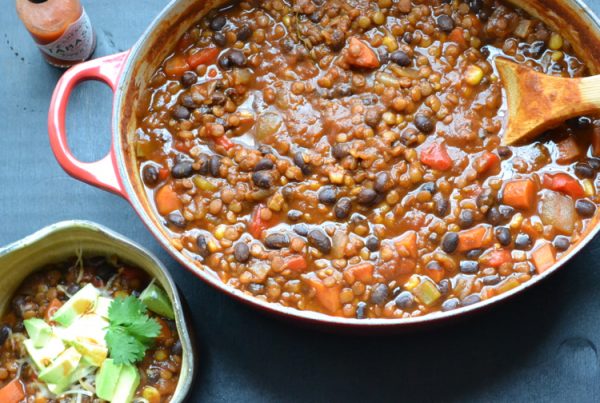 Image Source
Related: What's Happening Down There? Vagina Facts That Every Vagina Owner Should Know