Although fashion weeks have been cancelled this year, designers are working hard to bring you their latest collections. And one such designer is master-couturier Tarun Tahiliani, who hosted his first-ever digital fashion show to launch his A/W'20 collection titled 'Pieces Of You'. The show received a global audience of over 8,000 people, despite being held virtually.
The collection brings together the techniques, drapes, and fabrics that have been painstakingly nurtured over the years. The light, intricate and gorgeous outfits were the highlights from Tahiliani's new collection, and it featured bridal wear, occasion wear, and ready-to-wear lines.
Talking about the inspiration behind the collection, the designer said, "The year 2020 has forced us to look inwards. And some of us have embraced that challenge. Hitting the reset button has been nothing but an act of bravery. Questions, stories, memories, dreams – so many hidden parts of us are now coming to the fore. So with the onset of the new season, it feels like the only thing to celebrate now is you."
Here are some of the stunning outfits from the collection: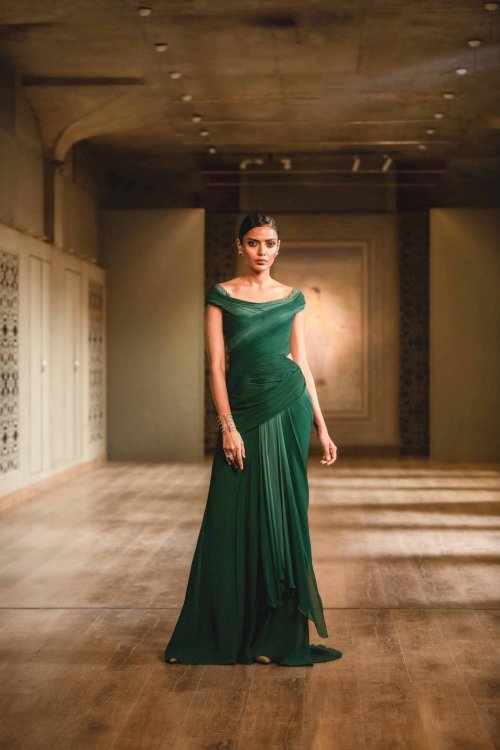 Brides and grooms to be, don't forget to bookmark Tarun Tahiliani's collection for your upcoming festivities.
Related: Mixing Tradition With Modernity: Tarun Tahiliani Ends ICW 2019 With A Bang