If you're getting married soon, we're sure that you'd like to be memorable as a bride. Apart from the big stuff like your outfits and jewellery, there are a lot of small details that can really make you stand out on your big day. From engraved dupattas to customised sneakers and much more, we've seen it all. And one of the biggest bridal accessory trends that all brides are loving these days is personalised kaleeras! Whether it's Alia Bhatt or Priyanka Chopra, custom kaleeras have been a hit in Bollywood weddings too. So, if you want to add a personal touch to your wedding look, here are some custom kaleera brands and stores you should check out!
Related: Who Said You Can't Wear Black As A Bride? Here Are 7 Black Bridal Outfits Perfect For Desi Dulhans
1. Mrinalini Chandra
One of the finest custom kaleera brands, Mrinalini Chandra is a favourite among B-town brides. From Alia to Katrina, they've custom-made dream kaleeras for many celebrity brides. So, if you're looking for something unique and personalised, check them out.
2. Raabta by Rahul
Another favourite custom kaleera brand among brides is Raabta by Rahul. The designer does gorgeous bridal jewellery and they also customised kaleeras for Deepika Padukone and Niki Mehra Madan. Check them out for stunning designs that you can get customised further according to your preferences.
3. Krafterina by Dua Sisters
If you're a fan of something unique and not so traditional, you've got to check out Krafterina by Dua Sisters. From mirror work and tassels to floral and seashell work, they can customise several kinds of designs for you. Give your bridal avtar a quirky and fun twist with custom kaleeras from Krafterina!
4. Papa Don't Preach by Shubhika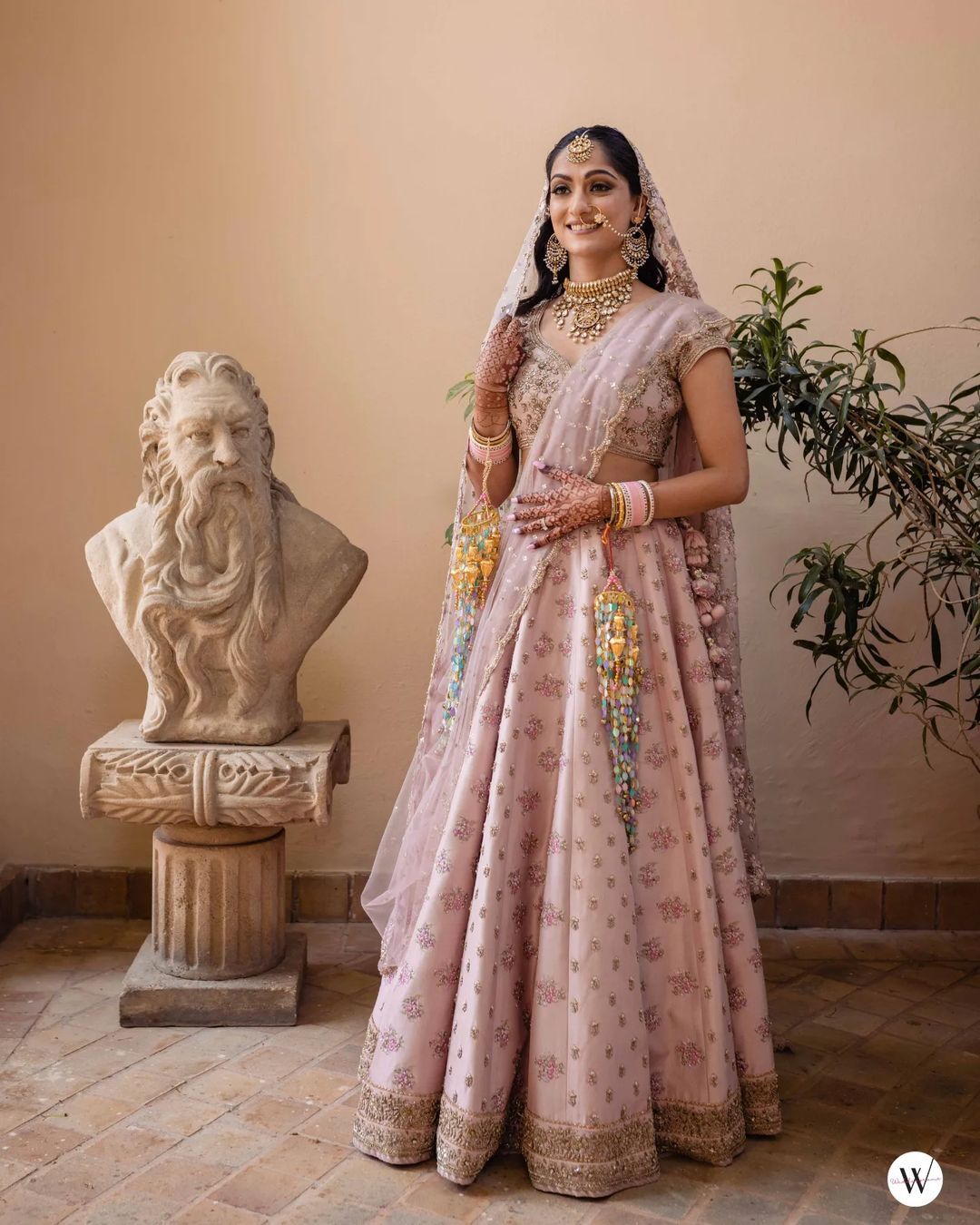 Love a pop of colour and something uber chic and modern? Because these colourful kaleeras from Papa Don't Preach are just what you need! Perfect for all the brides-to-be who love something minimal and modern.
5. Devanshi Seth Designs
Are you a fan of all things floral? Because we've found the perfect customised kaleera brand for you! From floral kaleeras to a mix of modern and traditional kaleeras, Devanshi Seth Designs has something for everyone.
6. Abhika Creations
If you're someone who loves minimalistic designs and attention to detail, you need to check out Abhika Creations. They have gorgeous kaleera designs that will be perfect to amp up your bridal look!
7. Punjabi Traditional Jewellery
Brides-to-be, if you love a hint of tradition but don't want the classic gold kaleeras for your big day, we've got you covered. Punjabi Traditional Jewellery is a custom kaleera brand that has elegant pieces with a touch of tradition.
Related: Would You Wear Kaleeras At Your Wedding If You Knew The History Behind Them?
Featured Image Source