An engagement ring is one of the most precious pieces of jewellery for anyone. It deserves more thought than just picking out the biggest diamond you can find. Gone are the days when the only criterion for an engagement ring was that it should cost a few months' salary for the groom. These days, most brides value sentiment more than the cost of the ring. This is especially true if the bride doesn't like anything conventional. Engagement ring designs have gone far beyond the popular cuts and stones. Now, a groom can choose from a variety of designs, from the slightly unconventional to the downright rebellious, to get the perfect ring for his bride.
Here are 15 unique engagement ring designs which will appeal to brides who do things differently.
Think beyond the regular diamonds
You can choose from sapphires, emeralds and rubies as the centre stone. Even among diamonds, you can stay away from the clear diamonds and choose black, pink or yellow diamonds for a unique look.
Image Source
Image Source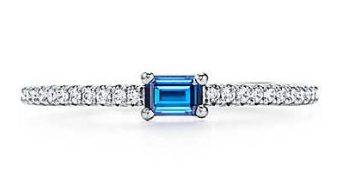 Image Source
Image Source
Add a touch of colour to the ring
Along with clear diamonds, you can add a spot of colour to the ring with different kinds of diamonds. Pink diamonds, like the ones below, look gorgeous with clear diamonds.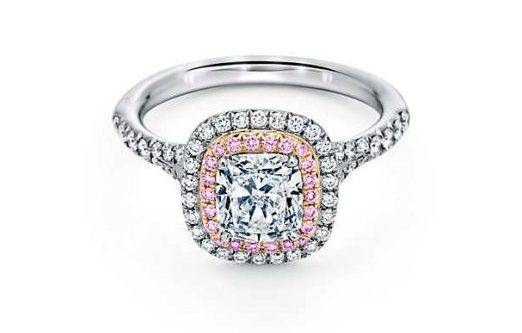 Image Source
Image Source
If she likes diamonds but doesn't care for traditional settings, choose one of these stunners
Something as conventional as diamonds can look unique in the right setting.
Image Source
Image Source
Image Source
Image Source
Image Source
Image Source
If the bride doesn't care much for solitaires and big stones, an engagement band is a great alternative
Not all engagement rings need to have a stone at the centre. Bands look gorgeous. They're also more wearable on a regular basis than regular engagement rings.
Image Source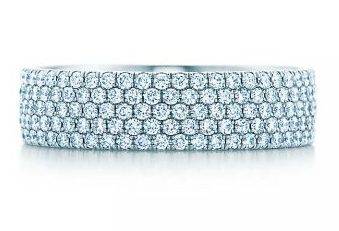 Image Source
Image Source
Before you buy a ring, please ensure that you go to a reputed, recommended jeweller. Also, you should know the difference between lab-made diamonds and "real" ones. Click here for more information.