If you are a bride-to-be, you know that having the perfect jewellery is absolutely necessary. And whether you are having an intimate wedding or a big fat Indian wedding, jewellery shopping can be quite a task. However, we are here to sort out your trousseau troubles. We found jewellery brands in India that have some of the most unique statement bridal jewellery pieces. So, bookmark your favourite ones for your big day!
Related: Bridal Choker Necklace Designs That Will Steal The Show This Wedding Season
1. Tyaani by Karan Johar
Tyaani by ace director Karan Johar has everything from statement chokers to gorgeous pendants, jadau haars, and much more. The brand takes an artistic outlook on traditional jewellery and is made for the modern-day woman. Tyaani aims to get women back in touch with their roots, along with their desire for contemporary looks and styles in uncut diamond jewellery.
2. Raniwala 1881
Raniwala 1881 is a line of fine jewellery that draws its inspiration from the heritage of Rajasthan. Each piece of jewellery from this line holds within it a history of Indian royalty, represented by patterns, motifs, and compositions. And if you are looking for timeless jadau jewellery for your big day, it doesn't get better than Raniwala 1881.
3. Raabta By Rahul
Raabta By Rahul is one of the most popular bridal jewellery brands in India and is perfect for the modern bride. Along with traditional jewellery, it has quirky and fun designs that are perfect to add to your bridal trousseau. The label exuberates a great deal of spirit and energy with its colours and designs.
4. Purab Paschim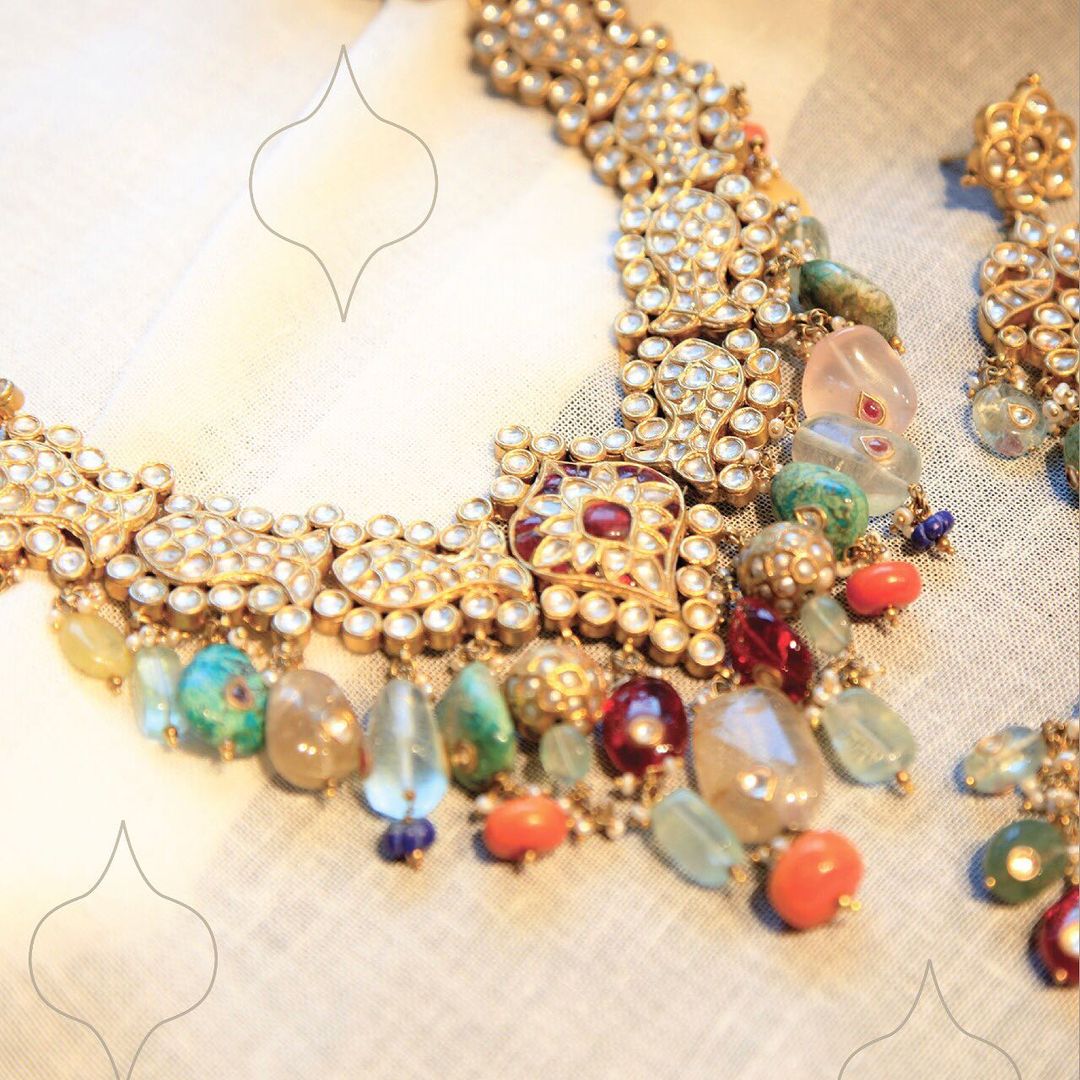 Purab Paschim has exquisite pieces that will leave you wanting more. From traditional jewellery with uncut diamonds and stones to modern designs that are sure to make heads turn, bookmark this brand for statement bridal jewellery.
5. RK Jewellers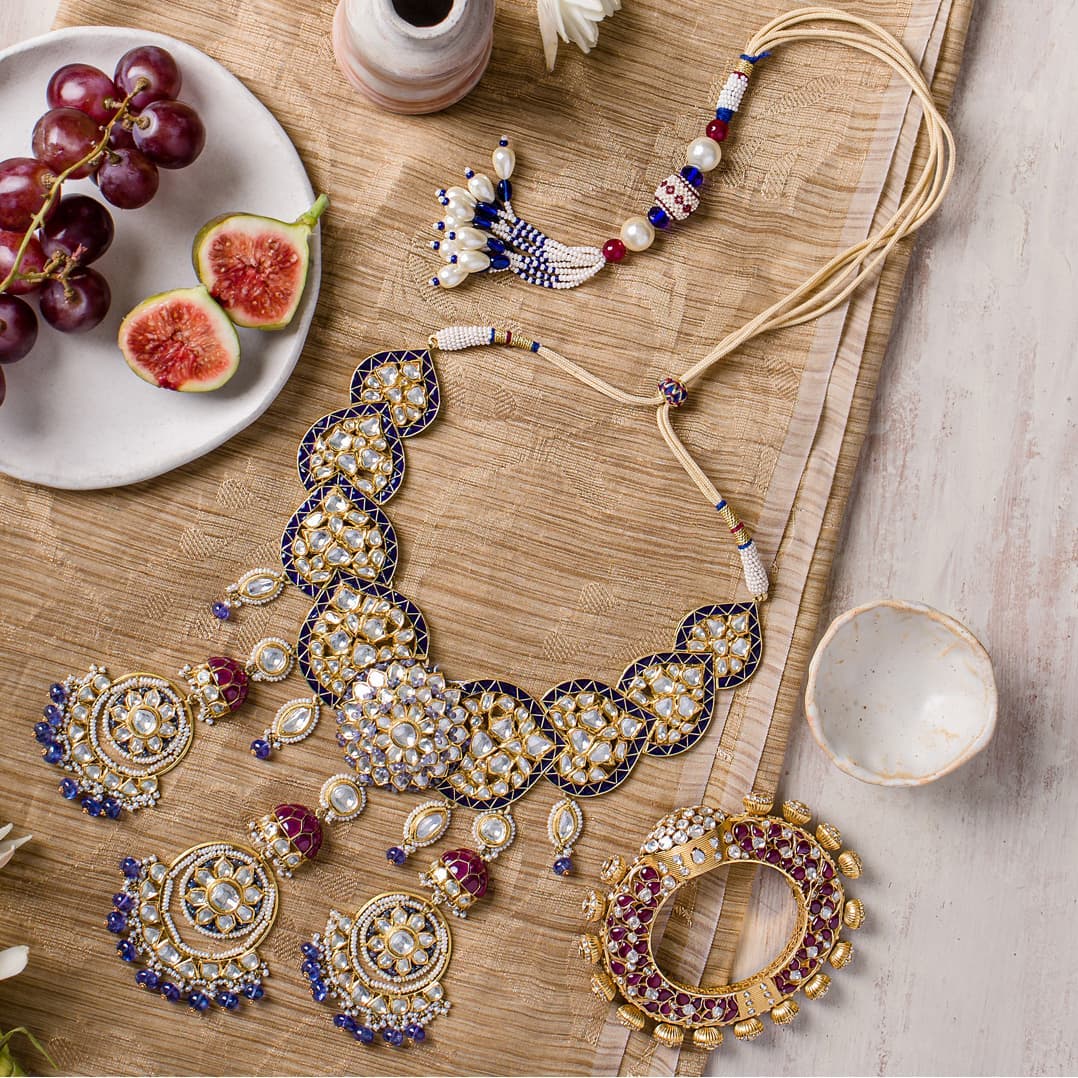 RK Jewellers is one of the oldest and best bridal jewellery brands in India. It fuses old world aesthetics with new world fashion, resulting in breathtakingly unique, wearable works of art. And with a wide and exotic range of timeless pieces, it embodies elegance and taste in an effortless combination of heritage and contemporary influences.
6. Paksha
Paksha brings meticulously crafted high-quality silver jewellery by master artisans and industry veterans. From subtle pieces that are elegant to long necklaces and studded chokers for some extra drama, Paksha houses it all.
7. Paisley Pop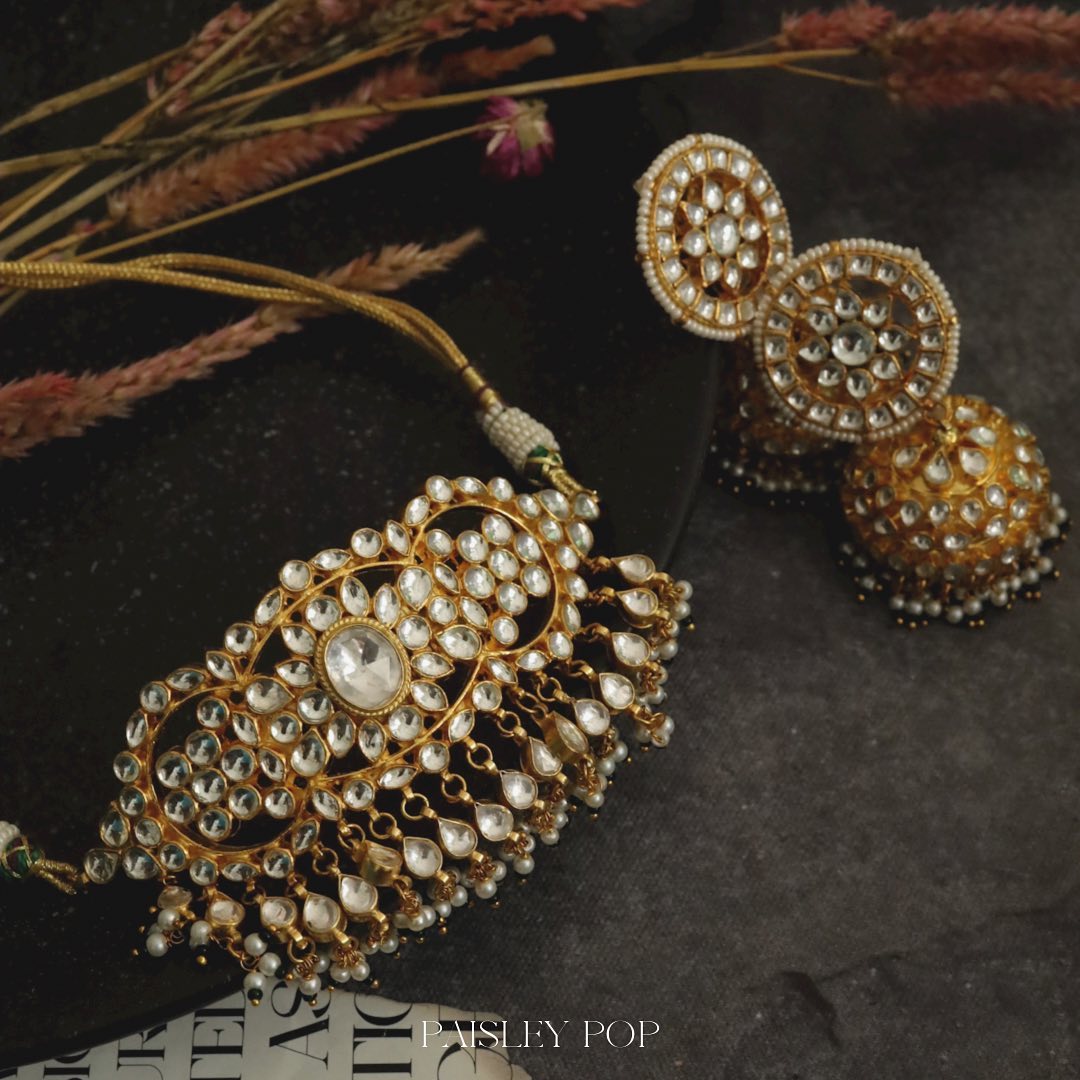 Paisley Pop has everything elegant, sophisticated, and alluring for the modern-day bride. It brings a blend of old jewellery trends and moulds them into modern intricate designs. From kundan and polki chokers to jadau temple jewellery, you can explore and bookmark your favourite pieces here.
Featured Image Source
Related: Semi-Precious Designer Jewellery For Bridesmaids: Check Out These Brands