India has a long-standing tradition of celebrating every occasion with something sweet. Whether it's a one-time event like a wedding, or a festival like Diwali, mithai is an intrinsic part of our celebrations. But, every now and then, you need something new which will make your gift or event unique. What if we told you that you can now stay true to tradition but still stand out at the next event? Artisanal mithai will do the job for you. Adding a sweet twist to festivals and weddings, we curated 5 brands which make unique, artisanal mithai.
1. Gur Chini
Image Source
Gur Chini prides itself on using healthy, organic ingredients for its artisanal mithai. Not only do their products stand out at every social gathering, they are also perfect for your health-conscious guests. From Afghani Pistachio Modak to Brown Sugar Besan Laddoos, you can get some really delicious, memorable sweet treats here.
2. Khoya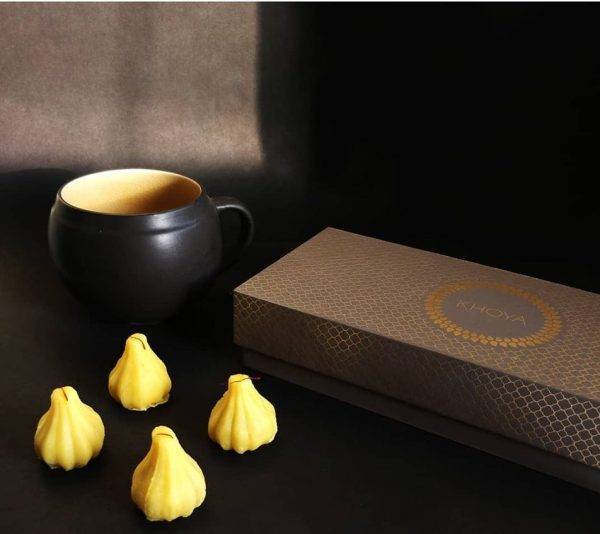 Image Source
Organic ingredients and customised boxes make Khoya stand out in the world of Indian sweets. Whether it's a wedding or a festival, you can get exactly what you want here. Khoya's boxes also make for a great accompaniment with a wedding card when you want people to remember every aspect of your special day.
3. Nihira
Image Source
When sweets and spirits come together, they make a truly intoxicating combination. That's what the wizards at Nihira do with their signature mithai which includes unique sweets like Red Wine Laddoos and Champagne Laddoos. Apart from these, you can also get other unique products like Peri-Peri Namkeen Paare, Blueberry Barfi and Jalapeno Matthi Crackers.
4. Arq Mithai
Image Source
Imagine French touches to traditional Indian mithai. Sounds delicious, doesn't it? That's what Arq Mithai does with their unique delicacies. The signature flavour combinations of Arq Mithai show in products like Malterine Marmalade, a combination of tangerine and Malta orange and gurmandi almond paste, and Besan Truffle Laddoo, which puts together dark Belgian chocolate truffle and traditional besan laddoos.
5. Meethi Reet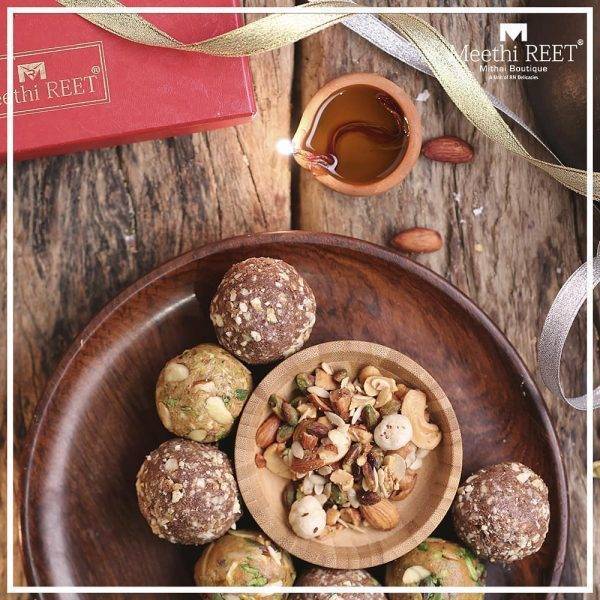 Image Source
Meethi Reet has been around for a few years now and specialises in mithai for all occasions, even corporate affairs. They also offer personalised packaging so that you can present your unique gift in the most special manner possible. Try their Praline Laddoo and Chocolate Barfi for a unique, delectable combination of flavours.
Have you picked your favourite artisanal mithai yet?