Rakshabandhan is always a special occasion in India as it brings with it an excitement of a different kind. For sisters, of course, it's a fun-filled day when they wait for gifts and shagan from their brothers. However, for the brothers, it becomes quite difficult when it comes to deciding what to gift their sisters. To make things easier for you, we have compiled a list of exciting Rakhi gifting ideas that will not only make your sister happy but will also make your gift memorable for years to come.
First things first, if you're looking for some ethnic looks for yourself to dress up for the occasion, check out the latest collection by Surbhi Pansari. You can buy their freshest styles here.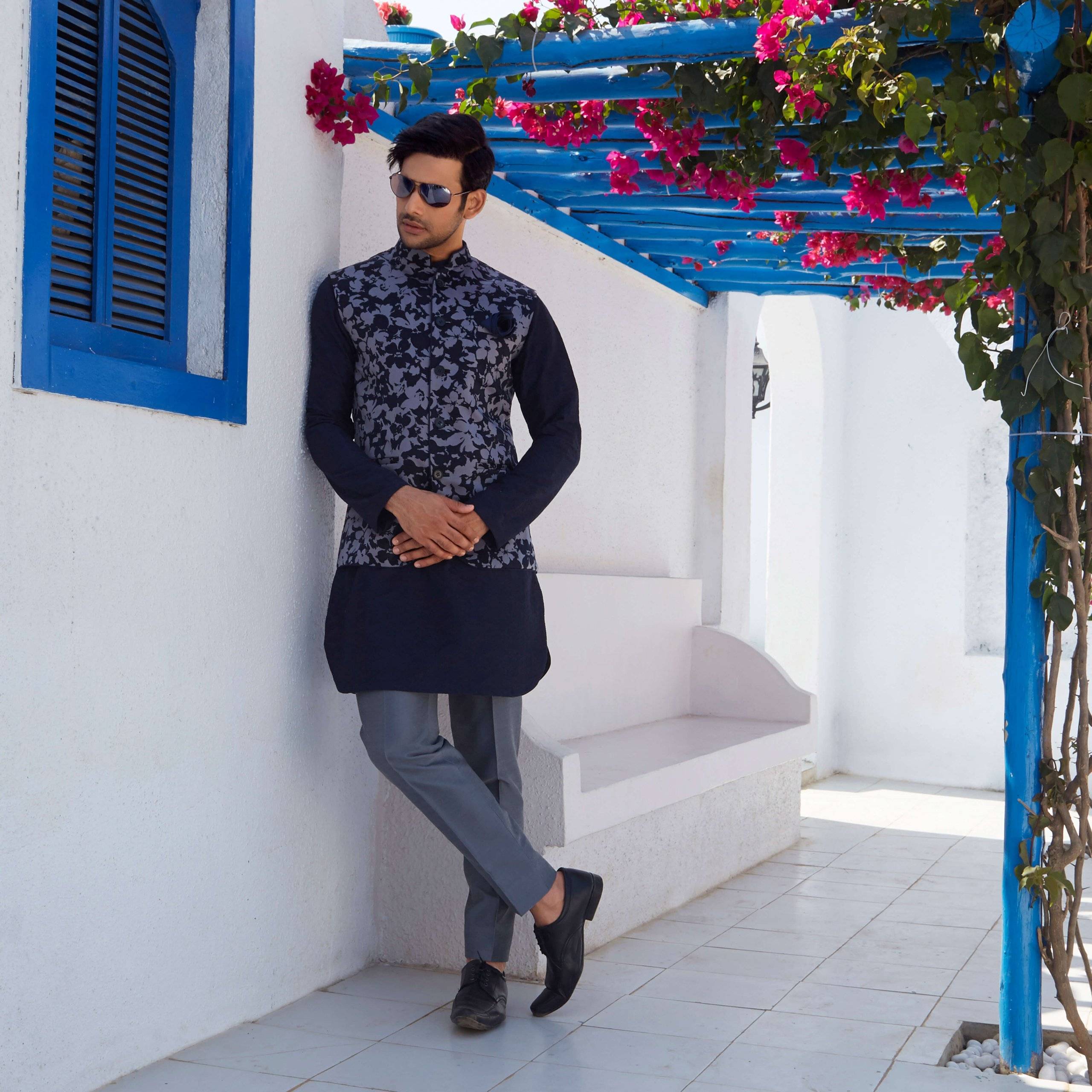 If you're in search for some classy footwear, check out the dapper collection from Woodland available in all their stores.
Now, for Rakhi gifting ideas, we have curated the most extensive list for you. It's time to get started and pick out the best Rakhi gift for your sister.
1. Kama Ayurveda
Kama Ayurveda products are known in the skincare industry for their unmatched quality and brilliance. Their specially curated gift hampers for Rakshabandhan would be a perfect gift for your sister!
Shop here.
2. Bare Anatomy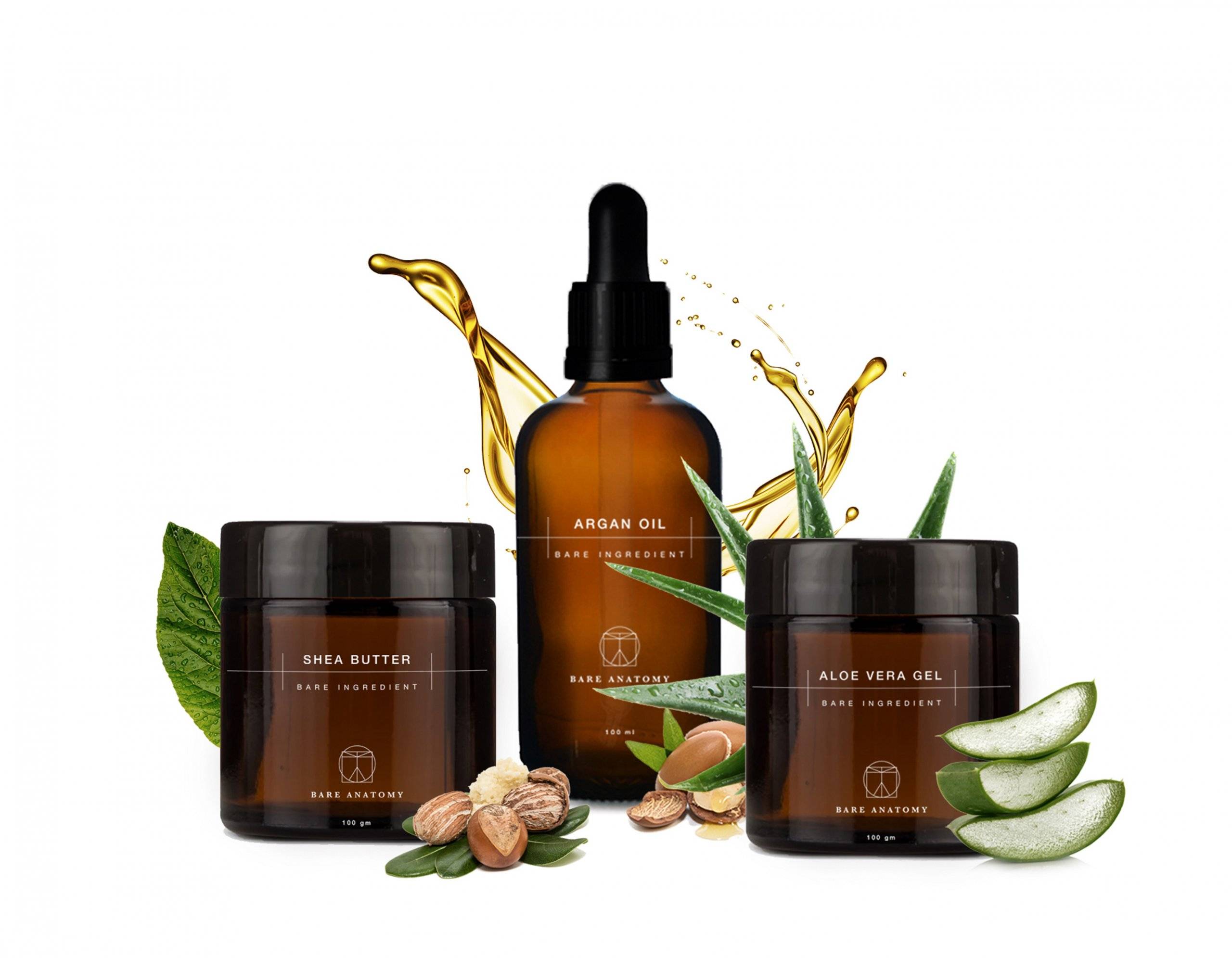 Bare Anatomy's personalised haircare hampers bring together a holistic range that pampers both hair and skin. The famous Bare Ingredients make for the most perfect gift for sisters.
Shop here.
3. Nykaa
Think cosmetics, think Nykaa! Check out the special range by Nykaa to surprise your sister with skincare products such as sheet masks, lipsticks, hand creams, and a lot more!
Shop here.
4. Good Earth
Buy a set of two scented candles presented in beautifully decorated glass votives featuring motifs like the Asiatic cheetah, deer, and floral sprigs. A perfect gift for a sister with an interest in home decor, and of course, candles!
Shop here.
Related: Diwali Gifting Guide: 25 Unique Diwali Gift Ideas Which Will Always Be Appreciated By Your Loved Ones 
5. Busy Bee's Flavor Kitchen
If you're looking for some delicious and thoughtfully curated hampers, check out Busy Bee's Flavor Kitchen. Packed with eco-friendly material, their Rakhi hampers include a mix of sweet and savoury items from breads, tea cakes, granolas, and biscottis, to dips, nut butters and much more!
You can even pair them up with their handmade Rakhis, Lumbas, and sustainable cotton face masks.
Shop here for deliveries in Delhi NCR.
6. The Body Shop
Surprise your sister with these latest gift hampers from The Body Shop. Choose the best gift for her from these beautifully crafted hampers comprising of collections and ingredients from around the world!
Shop here.
7. Swarovski
With an ancient symbol to ward off negative energy, fulfil your promise to protect and cherish each other. The Swarovski EVIL EYE collection is a stylish gift to strengthen that sibling bond even further.
Shop here.
8. Shilpsutra
Gift your sister the perfect footwear to match her ethnic outfits with a gorgeous pair of hand-embroidered white juttis showcasing intricate silk thread shaded work with cutdana and beads.
Shop here.
9. Tribe Amrapali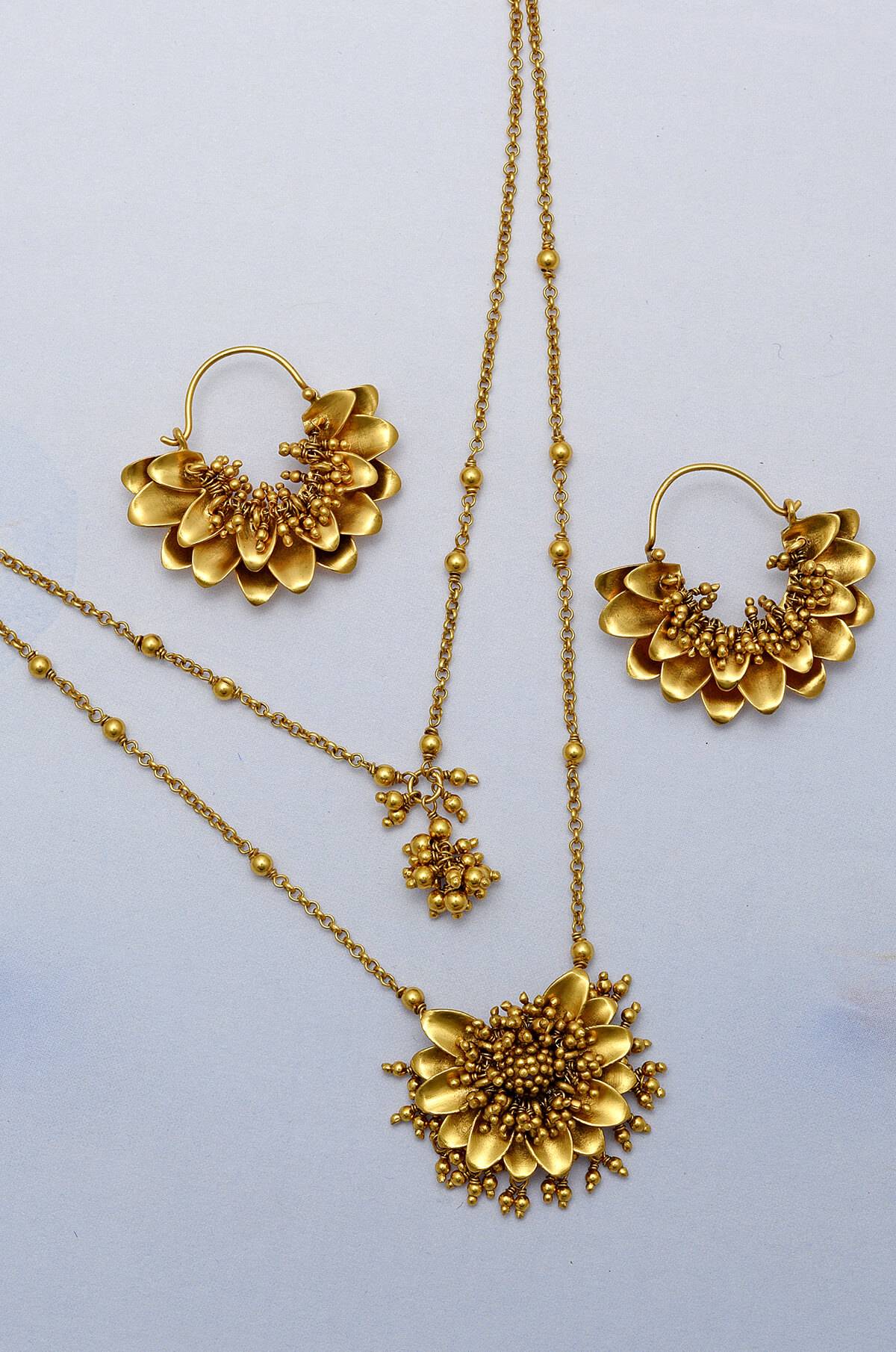 If you're looking for specially handcrafted jewellery, this is the place to shop. Tribe Amrapali has an exquisite collection and a wide range of products to match the occasion of Rakshabandhan.
Shop here.
10. Nourish Mantra
Nourish Mantra's Vetiver & Lavender Upayas Hand Wash and Lotion combines the age-old traditions of Ayurveda with modern science to create products which provide deep nourishment to your skin while keeping it clean and germ-free.
Shop here.
11. Needledust
This Rakshabandhan, take a fresh, quirky, and fun route with detailed weaves, shells, pastel crystals, bright colours, new neons, and earthy neutrals. From chic urban design notes, travel-inspired handcrafts to traditional yet quirky and fun motifs, gift your sister a pair of Needledust juttis for a gorgeous summer!
Shop here.
12. White Elements
Why play the boring old Ludo when you can bring home something that's unique and memorable? This Rakshabandhan, check out the mindful, eco-friendly, and unique products from White Elements that would make for a beautiful gift your sister will cherish for a long time.
Shop here.
13. Kohinoor Jewels Agra
Coloured gemstones have truly and rightly been associated with fondness and glamour. Gift a Kohinoor this Rakshabandhan, and witness the brightest grin on your sister's face. A Kohinoor is, after all, a sign of pride!
Check out their collection at their physical store in Agra.
14. Von Wellx Germany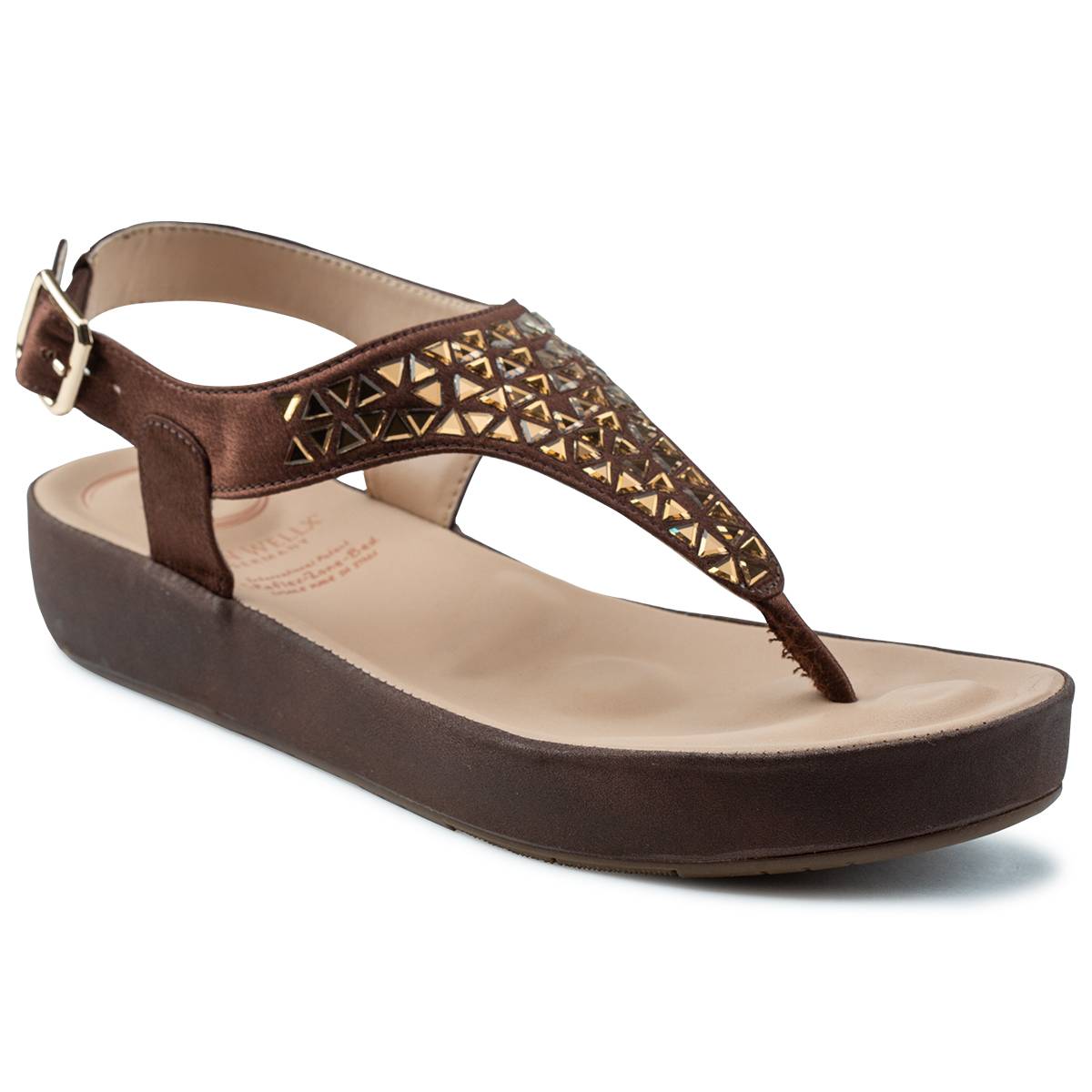 Von Wellx Germany, the first-ever healthy footwear brand, has curated a special collection – the 3 in 1 Sibling Code. This collection showcases elegant footwear for both men and women and is a great gift for your sibling.
Shop here.
15. Genes Lecoanet Hemant
How about a combo package that connects you two even more? Genes Lecoanet Hemant has introduced special gift combos consisting of a menswear polo t-shirt/shirt, a womenswear polo t-shirt/top, and a matching mask. One of the best and most unique Rakhi gifting ideas!
Shop here.
16. Tvisha Jewlz
A piece of jewellery is often regarded as the most special gift. Embellished with bright red rubies, exquisite emeralds, the finest polkis, and uncut diamonds, this collection from Tvisha Jewlz is a combination of design and craft at its best.
You can check out their collection at their physical store in Jaipur.
17. Tara Sri
Authentic Hyderabadi designs that speak volumes of grace and elegance — could there be anything better? The exceptional masterpieces from Tara Sri show an impeccable craftsmanship and exquisite sense of design.
Shop here.
18. Raniwala 1881
Raniwala's ready-to-wear collection is made with 18k gold, pure jadau, polki, and precious stones. The collection is a perfect addition to the urban millennial's treasury.
Find more collections here.
19. KIKO Milano
The Konscious Vegan Collection by KIKO MILANO simplifies the beauty regime with minimum impact on the environment. It's not just a unique Rakhi gifting idea, but it's also a gift for nature!
All KIKO Milano products can be purchased from their physical stores in Delhi, Gurgaon, Noida, Mumbai, Pune, and Bangalore.
Related: These 10 Websites Will Take Care Of Your Gifting Emergencies
20. COAL Handbags & Wallets
A bag and a wallet are a girl's best friend that go with her everywhere! Thus, they must be picked out from the best collection to match her needs. Check out this outstanding Rakhi collection by COAL.
Shop here.
21. Lenskart
Another one of our exciting Rakhi gifting ideas would be a pair of classy sunglasses from Lenskart. You can never have too many sunnies, can you?
Shop here.
22. Embark Perfumes
Has a perfume as a gift ever failed? NO! Perfume collections can be the most prized possessions for some people. Check out this gift pack that will definitely be a special addition to your sister's collection.
Shop here.
23. Chumbak
Image Source
Laptop bags will perhaps never be out-of-demand! With everyone being on the move with their laptop in tow, this is a super useful gift for a professional or a student.
Shop here.
24. Cover It Up
Image Source
Is your sister a big Harry Potter buff? Check out this amazing collection from Cover It Up that would make all Harry Potter fans go woo!
Shop here.
25. Nicobar
Image Source
For home decor lovers, Nicobar would be another name for paradise! Their test tube vases are one of the most elegant Rakhi gifting ideas for those who love a little bit of chemistry in their magical world.
Shop here.
26. Ziddi
Image Source
Silver jewellery with a boho touch? Look no further! Check out the latest collection by Ziddi on their Instagram account.
Contact Ziddi on Instagram.
27. PP Jewellers
Diamonds and rubies in gold is a style that never goes out of fashion! Moreover, it's a gift that stays in one's heart forever. Check out the latest collection by PP Jewellers to gift your sister a bond of love this Rakshabandhan.
The collection can be purchased from their stores in Karol Bagh, Delhi.
28. Swatch
Who doesn't love a classy watch? Check out this exquisite burgundy piece by Swatch that's almost like wearing your personality on your wrist. The stylish, bold, and trendy Swiss-made watch will definitely up your style game.
Shop here.
29. Alberto Torresi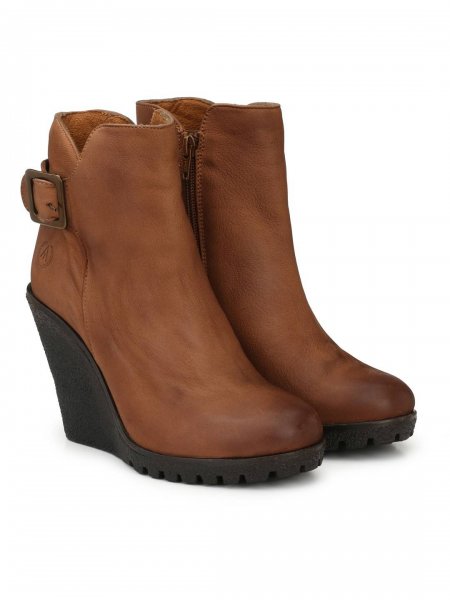 No wardrobe is ever complete without a pair of classy boots! Gift your sister a gorgeous pair from Alberto Torresi. Complete with stylised slip-on, a pointed front, and a sleek body, this one is all about the glamour.
Shop here.
30. Numero Uno
This Art Attack denim jacket from Numero Uno has a very distinctive approach, which is all about self-expression, speaking your mind, standing tall in a crowd, and creating your own kind.
Shop here.
Once you're done selecting your gift and need gift packing ideas, we've got that covered too! Check out these gift packing ideas and brands.
Featured Image Source