Have you ever been curious about a little backdoor play? Want to try some anal but it freaks you out? A little butt play, with or without penetration, can add spice to your sex life. While it is a highly pleasurable act, it can be painful if not done right. If you have ever wondered how to do anal, here are a few tips to keep in mind to have an easy and pleasurable experience.
1. Make sure you really want it
Not everyone is interested in anal play. While your partner might be interested in it, you might not be. And that's perfectly okay. Be sure you are doing it for yourself and not because someone is forcing you to. Relaxation is a huge part of enjoying butt sex, so being tensed about it is not going to make it easy.
2. Communicate extensively
No matter what sexual experience you are trying for the first time, communication is integral. The same goes for anal sex as well. Talk to your partner about how much you are willing to do. Even while having sex, continue talking to your partner. Tell them when it's painful or uncomfortable, and tell them if you are enjoying it. Establish safe words, if needed, to go slow or to stop completely.
3. Relax and go slow
Anal sex is all about relaxing your mind and body. Unlike the vagina, the sphincter is a tighter hole. And you need to be patient. The sphincter takes time to open up and you need to keep working on it. Don't go straight to penetration, start with one lubed finger instead. Once the sphincter starts opening up, you can insert another finger and so forth. If your body is too tense, the experience will be painful.
4. Lube up for a smooth ride
The anus is not self-lubricating, and that is why if you have anal sex without lube, it will most definitely be painful. If you think you've used enough lube, add a little more. Whether it is a finger, a toy or your partner's penis, lube it all up. And don't be stingy with it.
Related: Slip And Slide For A Smooth Ride: All You Need To Know About Vaginal Lubricants
5. Toys can be your friends
If you are having anal sex for the first time, penetration doesn't have to be the end goal. Once your anal sphincter has opened up, you can try butt plugs or a dildo. After a few times with toys, you can gradually ease into penis penetration.
Related: Turn Up The Heat In The Bedroom With These Spicy Sex Toys For Couples
6. Give the clit some love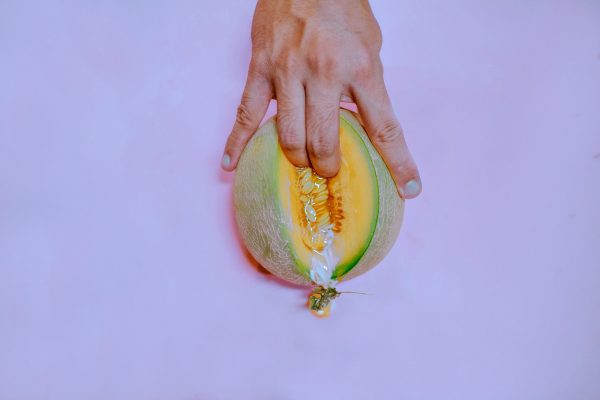 Just because you are trying butt sex doesn't mean you shouldn't pay attention to the clitoris. Massaging the clit will add to the pleasure and make the whole experience even more divine.
7. Don't forget protection
Don't forget a condom. If you think you can't get pregnant with anal sex, think again. The chances might be low, but it's possible. Besides keeping you from unwanted pregnancy, condoms also stave off infections. So, do not forget your protection. And don't forget to lube up the condom either.
8. Maintain personal hygiene
Taking a shower before and after sex is a matter of hygiene. Movies might show a couple cuddling up and sleeping right after a session of the horizontal tango but that should not be the goal. The goal should be to avoid infections, so you can enjoy the experience again. Pee after sex, shower after sex. These are just the basics.
9. Beware of UTIs
You can be more prone to UTIs with anal sex, especially if you move from the anus to the vagina in one session. If you think of doing that, ABORT MISSION. That's just a recipe for a perfectly rich UTI. If you want to go from anal sex to vaginal sex, clean up first. Don't use the same finger in your anus and vagina either without cleaning up. Otherwise, you'll be transferring any bacteria from your anal region into your vagina.
Anal sex can seem like a big deal, but it is just another form of sex and another way to add pleasure to your life. As long as you take a deep breath, relax, and be open about your needs, this can be highly pleasurable.
All Images Source
Related: Ethical Porn: Where To Find It And Why It's So Much Better Than Free Porn