None of you are strangers to pornography, especially mainstream porn. Mainstream porn usually caters to the heteronormative male gaze. The man's pleasure is first and foremost, and women are mere objects. Often dehumanised and degraded, mainstream porn is far from what one should desire. If you are looking to consume porn that treats the performers well and is more realistic, ethical porn is your answer.
Related: 6 Sex Positive Influencers Who Are Breaking Taboos Every Day On Instagram
What is ethical porn?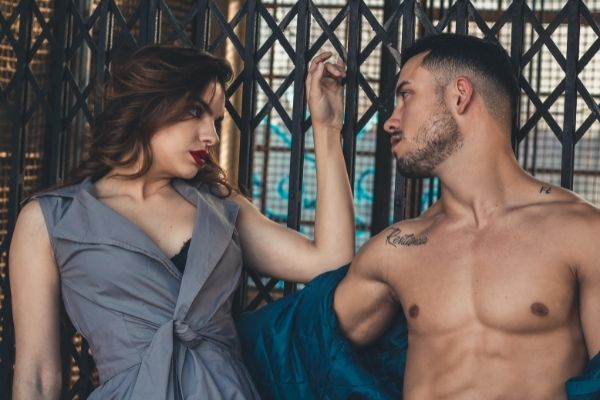 Ethical porn is porn that's produced legally, where the performers are treated with respect, consent is taken, and it is usually more diverse and realistic. Unlike mainstream porn, it is often paid. The environment of shooting is healthier and the performers are treated and paid fairly.
Ethical porn often depicts realistic sex and includes people of diverse body types. Instead of just catering to the mainstream "MILF", "Step", etc, it also portrays queer relationships in a respectful manner. Most importantly, it pays attention to actual female pleasure. Ethical porn for all intents and purposes is inclusive and consensual.
Elements of ethical porn
1. The performers are paid fairly
The ethical porn industry identifies the performers as workers rather than objects of sex. Hence, like in any other job, the performers are paid in fairness. Not just the performer, even the staff involved in the shoot are compensated fairly.
2. Safety of the performers is primary
The comfort and health of the performers are of primary importance in ethical porn. The performers are regularly tested for STIs and other health problems in order to avoid any complications.
3. It's not free
In most instances, ethical porn platforms are not free. This is because of the fair-trade practices that they follow. In order to ensure fair compensation, they levy a charge from their audience.
4. Real sexual pleasure is shown
Mainstream porn has shown women screaming in ecstasy. More often than not, it is just pure exaggeration rather than real pleasure. Rather than instant arousal and fake orgasms, ethical porn shows that sex can be messy yet fun. It also tends to focus on the pleasure of people with vaginas.
5. There's diversity and inclusivity
There is a whole lot of diversity in ethical porn. Men and women across different body types, races, and sexualities are shown which makes it more relatable.
6. Consent is key
No performer is forced to participate in something they are not comfortable with. There are no last minute changes in the script. And everything happens in a mutually agreed upon manner. This is completely unlike mainstream porn, where individuals are forced to participate in sexual activities irrespective of their comfort or consent.
Where to watch ethical porn?
If you thought Pornhub was the hub of ethical porn, sorry to disappoint you. If you are ready to change your porn consumption habits, here are a few places where you can view principled, ethical porn.
1. PinkLabel
PinkLabel is an all-inclusive platform founded by Shine Louise Houston. It explores relationships between people of different sexualities, colours, and abilities.
2. Bellesa
Helmed by a woman and made for women, Bellesa is a free ethical porn website that is marketed especially towards women.
3. MakeLoveNotPorn
Founded by Cindy Gallop, MakeLoveNotPorn provides a platform for real-life couples to upload videos. It is a one-of-a-kind user-generated platform. And the people who willingly submit their videos are paid half the money.
Ethical porn takes a step in the right direction to make society more sex-positive. It gives people an outlet to view sex as something to be enjoyed by two or more parties, rather than a show put on for voyeuristic purposes.
All Images Source
Related: Indulge In Self Love: 10 Female Masturbation Tips To Spice Up Your Alone Time