India Couture Week 2019 has kicked off with a bang! On the first day of the extravaganza, designer Amit Aggarwal showcased his brand new couture collection. And what a collection it is! In a unique concept, Amit Aggarwal's collection brought the architecture of the human and plant anatomy together to create something gorgeous. Titled 'Lumen', this collection celebrates the light within every individual.
"An opening show should denote a new wave of fashion and reflect what the year has in store for couture," Amit Aggarwal said about his collection. "Although an opening show comes with its own set of challenges and heightened expectations, as a brand we have continuously enjoyed that. This year, we've taken risks and experimented with structuring and layering, we aimed to create an illusion of colours through shadow play and layers."
Have a look at this stunning collection.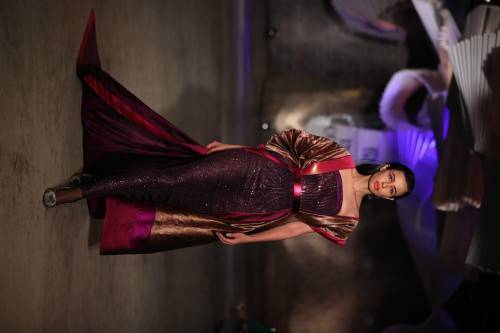 This collection will be available at the brand's flagship store at The Kila Seven Style Mile, Mehrauli, New Delhi and other high-end retail stores across India.