Remember those Goa plans you made that got cancelled because your parents won't allow you to go with just two or three friends? Or the birthday vacation you wanted to take but couldn't because it was too expensive? Even the solo trip you planned but backed out of because you were scared? Well, there's a perfect solution to all of them – women's travel groups. Whether you want to travel with your friends or go backpacking by yourself, ladies' travel groups allow you to do just that. Your travel companions will be all women, you get to meet new people, make new friends, learn new things, and experience a new place. Here are a few women's travelling groups in India that ensure safe and incredible travel experiences.
1. Appooppanthaadi
A Kerala-based ladies' travel group, Appooppanthaadi was started by a travel enthusiast Sajna Ali. She got the idea of the group after a solo trip from Kerala to Odisha. Appooppanthaadi organises budget-friendly domestic and international trips, heritage walks, camping, and more.
Learn more about Appooppanthaadi here.
2. WeGoBond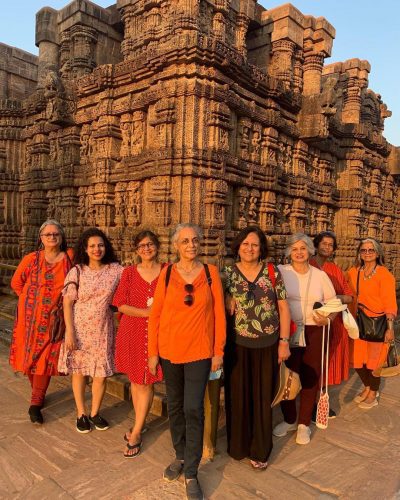 WeGoBond is a Delhi-based experiential women-only tour and travel company. Started by Shibani Vig, WeGoBond aims to make travel safe and comfortable for women. The group focuses on learning about a place through its history, culture, local cuisine, music, dance, and community. WeGoBond organises everything from luxury trips to road trips as well as heritage stays. Whether you want to visit the Northern Lights in Norway or do paragliding in Bir, they will have an option for you.
Learn more about them here.
3. Srishti
The Kerala-based Srishti is an off-shoot of Let's Go for a Camp. While Let's Go for a Camp provides travel solutions to everyone, Srishti is their women-only budget-friendly travel initiative. Started by Geethu Mohandas, the collective aims to provide women with enriching travel experiences across all age groups. While Srishti started by conducting tours only in Kerala, the group now organises tours across India and international destinations.
Learn more about Srishti here.
4. The Flapper Life
The Mumbai-based The Flapper Life was started by Zinal because of her love for travel. With an all-women's team, The Flapper Life organises tours across India and Asia. TFL is all about experiential, local, cultural and adventurous travel and empowers women through travel. They offer tour packages as well as one-day trips for those who want a short reprieve from their busy daily life.
Know more about TFL here.
5. F5 Escapes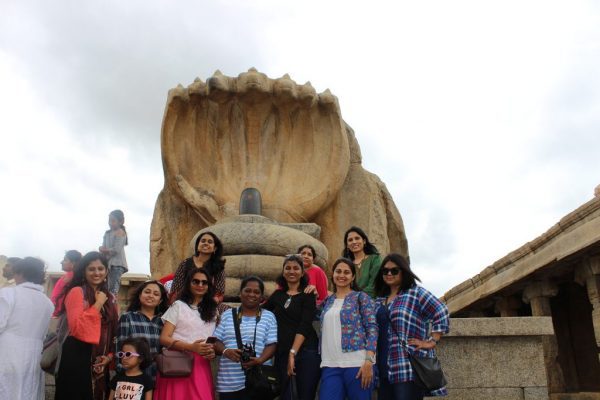 F5 Escapes is a Bengaluru-based experiential travel company that focuses on redefining the way women travel in India. It was founded by Malini Gowrishankar and Akanksha Bumb who are passionate about sustainable travel, women empowerment, and entrepreneurship. F5 Escapes conducts tours across India and their dream is to put India on the global map as a preferred travel destination. They offer fixed all-women group tours as well as customised itineraries for solo travellers, group travellers, and families. They also conduct travel meetups and workshops to educate women on sustainability, travel safety, motorbiking, etc.
Know more about F5 Escapes here.
6. Wander Womaniya
Wander Womaniya organises group trips for women in the age group of 18-40. A trip to the wilds of Africa or trekking in the picturesque Kashmir, Wander Womaniya does them all. Whether you want a budget trip, or something luxurious, Wander Womaniya has something for everyone. They emphasise the safety and security of the women travelling with them and make your travel comfortable and secure.
Learn more about them here.
Featured Image Source
Related: Long Weekends In 2023: How To Use Them And Where To Go For Short Trips