Valentine's Day is not just a day to celebrate your love, it is also a test of who gets the best gift! I mean, how else do you make a celebration more fun? If you still haven't found the perfect gift for your valentine, we have got you covered. AAE's gifting guide has some really fun Valentine's Day gift ideas that will help you earn big brownie points! Choose the perfect gift for your loved one from this list.
Related: How To Be Your Own Valentine: Ways To Celebrate This Valentine's Day Alone
1. Vahdam Teas
If your partner's new year resolution sounded something like staying fit and healthy, why break it now? A package from Vahdam Teas is the perfect gift of health and wellness for your partner. Made with a unique blend of natural ingredients, native Indian spices, and herbs, this is a gift that your partner will surely cherish.
2. Bare Anatomy
Bare Anatomy recently launched its 3-step personalised skincare range for Valentine's Day. This is a great way to pamper your bae with a little TLC. Gift your valentine the perfect glow that is customised just for their skin type. Could there be anything more romantic and thoughtful?
3. Alberto Torresi
Forget romance, because it is time for some shoe-mance with Alberto Torresi's new collection. Check out their range of luxurious, comfortable, and stylish footwear for both men and women. A great Valentine's Day gift idea, these are your true sole-mates!
4. Louis Vuitton
Louis Vuitton's Cruise Collection 2021 is all about hearts and flowers, the perfect theme for Valentine's Day. So, if you are looking for a luxurious, high-end gift for your partner, this collection will have everything you are looking for.
5. Kasmia Fine Jewellery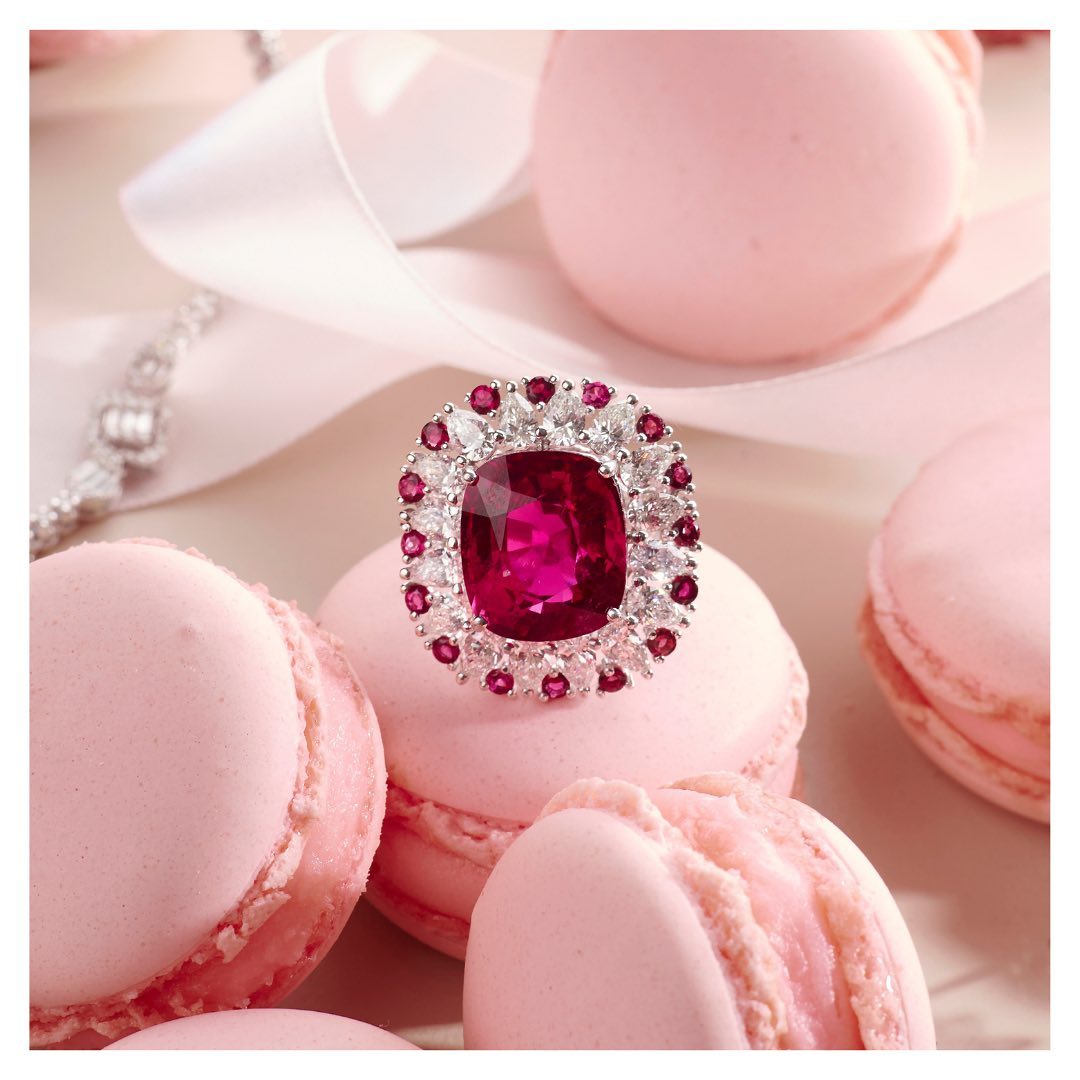 Jewellery makes for one of the finest and most memorable Valentine's Day gift ideas. Whether you are planning to pop the question or just looking for statement jewellery, check out Kasmia's Valentine's collection.
Related: Exciting Valentine's Day Ideas Besides Popping The Big Question
6. Avama Jewellers 
Make the most romantic time of the year even more romantic with Avama Jewellers. With chic, minimal, and elegant pieces, their Valentine collection has a great variety to offer. Get your partner a token of love that they will cherish forever.
7. The Paper Company
There is nothing that screams old school romance like Valentine's Day cards. They are the classic language of love and are appreciated by everyone. And The Paper Company has some really unique, quirky, and fun gifts and cards that you can explore and pick from.
8. IAAH
IAAH is one of the most loved home decor brands and we are in love with their Valentine's Day collection. They have curated a selection of beautifully crafted products for your loved ones. From minimal table lamps, teaware, plush bedsheets to other home decor items, you can express your love with IAAH's collection.
9. Once Upon A Trunk
Once Upon A Trunk has some really amazing Valentine's Day gift options for your bae. From dresses to jewellery, they have a collection that is just perfect for V-Day. If your bae loves minimal jewellery and statement outfits, you know where to head.
10. Sulwhasoo
Whether you want to pamper your partner or yourself, check out Sulwhasoo's self-love collection this V-Day. One of the best skincare brands in India, a premium package from Sulwhasoo is all you need for extra TLC.
11. The Body Shop
The Body Shop's Valentine's collection is just what you need to get an amazing gift for your valentine. From skincare to haircare, their premium collection sets are ideal for gifting purposes. And they recently launched their fragrances as well, so take your pick!
12. Nourish Mantra
Nourish Mantra, a natural skincare brand, has brought some great gift sets for Valentine's Day gifting. The gift sets contain high-quality products made with natural ingredients that are amazing for your skin. We all know that skincare and wellness sets make for one of the best Valentine's Day gift ideas for your loved ones. So, give this a shot.
13. Vanity Wagon
Vanity Wagon has curated some really special skincare gift hampers for your valentine. These skincare hamper boxes are handpicked to get the best products for both men and women. This Valentine's Day, gift your loved one a box of goodness.
14. Love To Bag
Love To Bag has some really cool bags that your valentine will totally love. And a statement bag goes a long way and makes for a great Valentine's Day gift idea.
15. Nykaa
Nykaa's new hair care range makes for a great Valentine's Day gift idea. With all natural ingredients, this range is paraben and cruelty free. Get your hands on these beauties if you want to gift it to your loved one or even yourself. It is the season of love, so let the pampering begin!
16. Needledust
Fancy a nice pair of footwear? Needledust's Valentine's Day collection makes it easy for you to find a gift for your bae with their gorgeous collection. Find the perfect footwear for your valentine and get Needledust's complimentary Valentine's Day packaging to make it extra special.
Related: Candles, Roses, And Dinner For Two: Easy Recipes For Valentine's Day