Mother's Day is just around the corner! And even though mothers deserve our love and appreciation every day of the year, this is one day when you can really go over the top. So, if you're still finding the perfect gift for her, we've got your back. Here's a thoughtful Mother's Day gift guide that has something for everyone!
1. Everyday Glow Lip, Cheek, And Eye Palette
Everyday Glow Palette from La Mior
Is it just my mom or does everyone's mother just hate layering up and using multiple makeup products? The same lipstick goes on the lips, cheeks, and eyes, and bam, they're done. If your mom loves quick and easy makeup fixes without using multiple products, this 5-in-1 glow lip, cheek, and eye palette is perfect for her.
Related: AAE Reviews: Multi-Purpose Makeup By BLUR INDIA Hits All The Right Spots!
2. Rumeli Miniature Studs
Rumeli Miniature Studs from Aulerth
Does your mother always tell you to save your money and not make wasteful expenditures by buying things for her? Well, that is desi mom behaviour at its peak and we all know they love being spoiled even when they say otherwise. So, this Mother's Day, gift your mom something precious without burning a hole in your pocket. These Rumeli Miniature studs are the perfect gift to make the day memorable for her.
3. Chai Tea Assortment, Gift Set
Chai Tea Assortment Gift Set from Vahdam 
Could there be a better Mother's Day gift than an assortment of teas? If your mom is a chai lover, she's going to absolutely love this! This assortment gift set has India's Original Masala Tea, Cardamom Masala Chai, Vanilla Spiced Masala Chai, Turmeric Spiced Herbal Tea, Sweet Cinnamon Masala Chai, and Earl Grey Spiced Tea. What more could you ask for?
4. Chai Glasses, Vaaree
Misty Morning Roses Blue Chai Glasses from Vaaree 
If your mom is a chai lover like mine, why just stop at gifting her a set of teas when you can gift her some gorgeous glasses to enjoy it in? These gorgeous chai glasses are the perfect Mother's Day gift to let your mom enjoy a cup of tea in peace.
5. Customised Pants
Customised Pants from The Pant Project
Moms hate fussy clothing and want something comfortable and fashionable in their wardrobe and we have just what you need! The Pants Project has a variety of designs and styles from which to choose.
6. Zoe Energy Bars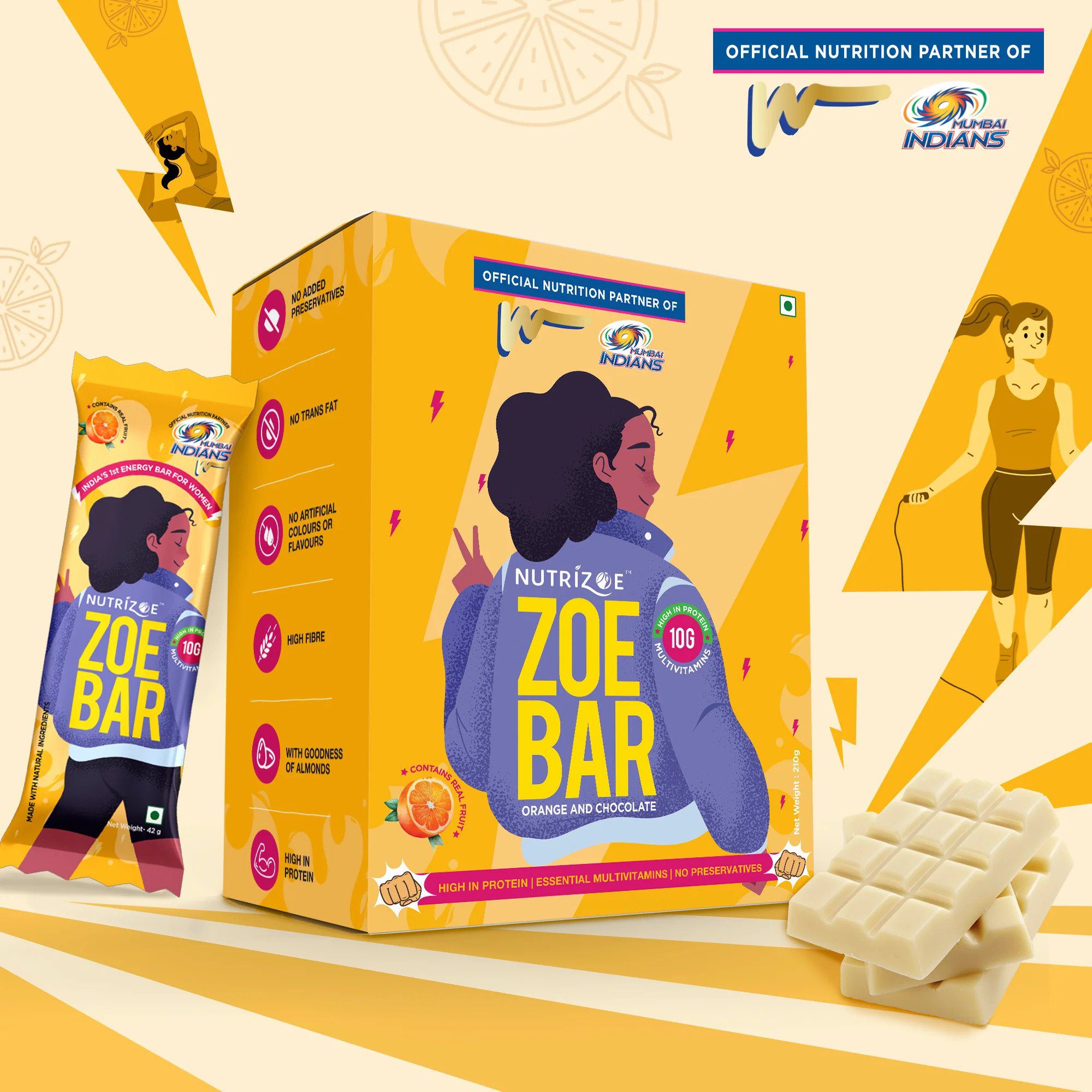 A mother constantly looks after her children and shows her love through food most of the time. So, this Mother's Day, get your mother a gift of health and nutrition with the Zoe Energy Bars. They are designed for any time, anywhere snacking and are full of nutrients.
7. Cork Zipped Wallet
If your mom loves vegan, sustainable, and eco-friendly products, she'll love this Cork Zipped Wallet made out of natural fibers. It is super trendy, spacious, and easy to carry wherever you go.
8. Tinted Lip Balms Gift Set
NBox Tinted Lip Balms from The Lip Balm Company
If you really wanna wow your mom this Mother's Day, you've gotta check out the complete collection of Tinted Lip Balms from The Lip Balm Company. It has ten different shades that your mom can mix and match to get her perfect shade!
9. Vitamin C Glow Drops
Vitamin C Glow Drops from Necessary
Looking to gift your mom some hydrating, illuminating, and glowy skincare this Mother's Day? Well, look no further because Necessary's Vitamin C Glow Drops is your knight in shining armour. It brightens the skin, diminishes fine lines, and builds collagen for smooth and even-looking skin.
10. Vegan Chocolate Bars
Vegan Chocolate Bars from Alt Co 
A little sweet treat goes a long way, and if your mom has a sweet tooth, we've got something great for you. These Vegan Chocolate Bars are the perfect way to celebrate the sweetness your mom adds to your life. So, let her indulge in the richness of flavours without worrying about her health.
11. Cera Skincare Range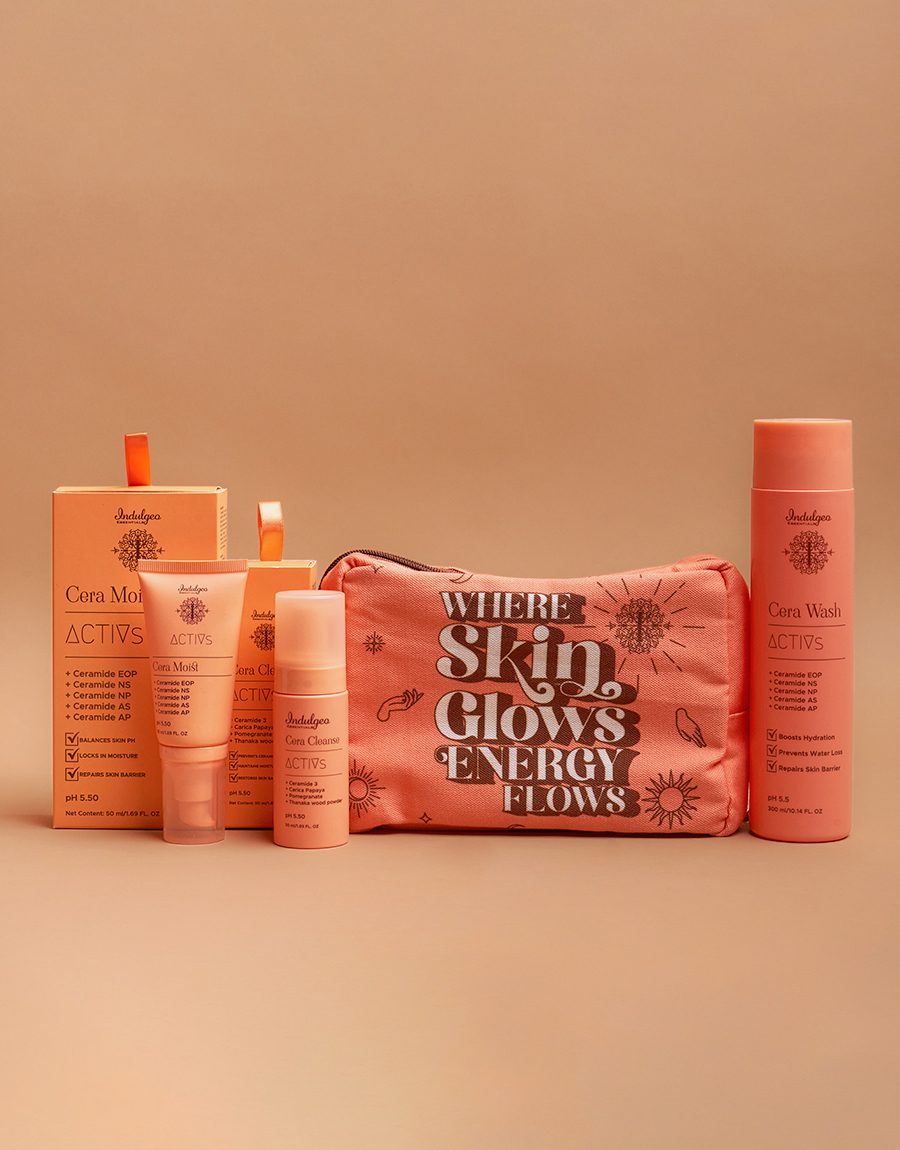 Cera Range from Indulgeo Essentials 
Skincare is a no-brainer when it comes to finding the right gift for your mom. And this Cera Range has all the essentials your mother needs for healthy, hydrated, and glowing skin. It features Cera Cleanse, Cera Moist, and Cera Wash which have soothing properties to keep the skin's barrier healthy.
12. Eyeshadow Quad
Eyeshadow Quad from Colour Chemistry 
Can any woman ever have enough makeup? It is quite literally your best bet when you're looking for something for your special lady. This gorgeous Eyeshadow Quad has four highly pigmented shades that are perfect for creating effortless looks.
13. Sprouted Lentils Chilla Mix
Sprouted Chilla Mix from Gladful 
It is time to play an Uno reverse card on your mom and make her a delicious and healthy breakfast for Mother's Day. Get your hands on this Sprouted Lentils Chilla mix combo that is full of protein, fiber, and deliciousness.
14. Breeze Top Handle Bag
Breeze Top Handle Bag from Ferroccio
A classy bag will always make for a great addition to your mother's collection and we have just the perfect one! This gorgeous snake texture Breeze Top Handle Bag is a style statement in itself. So get your mom something fashionable and fun this Mother's Day!
15. 24K Gold Face Serum
24K Gold Face Serum from Elinor
Just like your mom, this face serum is 24K Gold, making it the perfect gift to pamper her! It diminishes fine lines, and wrinkles, and helps the skin retain its moisture, keeping it healthy and plump.
Featured Image Source