Now that the summer is upon us, it's time to execute all the beach vacation plans that have been brewing for a while. In the excitement of planning your trip to the T and handling all the last minute confusions, don't forget the most important part- SWIMWEAR. With all the styles that are available in the market from string bikinis, cheeky bottoms, cutout one-pieces to fringed bandeaus, it might get a little hard to decide the style that is a true reflection of your personality. Match these swimsuits with your personality type from our comprehensive list and get ready to hit the beach!
1. The Spontaneous One
If you like to mix and match when it comes to your bikini top and bottom and be all quirky and spontaneous, you fit our personality type number 1. You're the kind of woman to expect the unexpected of.
Picture Credits
2. The Trend-Setter
If you like to keep your wardrobe updated according to the latest trends, then you belong to this personality type. You are the ultimate diva!
3. The Free Spirited One
If your plan is to relax, explore and immerse yourself in the beautiful setting, all while spending quality time with your gal pals then you are a free spirit. Colourful, patterned and oh! so dreamy.
4. The Party Animal
If you are the life of every part and people remember you long after, then all the fancy and exotic swimsuits can be found in your closet. A hint of sparkle is nothing to be afraid of!
5. The Old Soul
This is perfect for those who believe in the saying "old is gold". Add a hint of glamour to the good old classic swim styles and voila! your uber chic retro high-waisted bikinis and belted one-piece swimsuits are ready!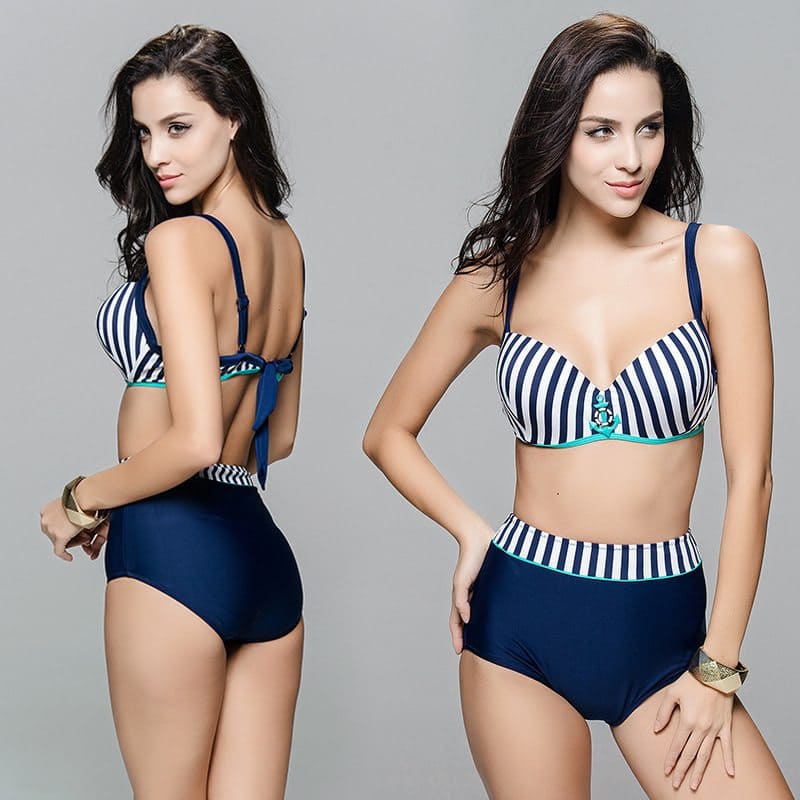 Picture Credits
6. The Adventurer
If you are a waterbaby who means business when it comes to the sea, you are an adventurous soul. Water boarding, snorkelling, volleyball and the utter confidence of a girlboss.