Mubaarkan ji mubaarkan! I heard you're getting married, bachche. Even though I haven't got my mithai and invitation yet, I am very happy for you. As every self-respecting aunty should be about an upcoming shaadi, amirite? Anyway, I know you're all caught up in the wedding prep and nothing can dampen your enthusiasm, I know. But I have to do my duty, beta.
You know that little feeling you get sometimes that something isn't right? Well, I am here to tell you to start paying more attention to that feeling in the run-up to your wedding. Because even the best Sabyasachi lehenga doesn't have the power to repair a bad marriage, bachche. Here are a few red flags for brides, as the kids these days put it, that you need to watch out for. This is all from my own experience, so pay attention.
Your husband-to-be is rude to his mummy and didi but very polite with his pappa and bhaiya
The reason for this behaviour needs to be crystal clear in your head as the newest entrant in that family. Is he generally rude to women or have his mummy and didi taken too much inspiration from saas-bahu dramas? Confront him about this behaviour and if he doesn't admit it, bring it up with the didi. If either of them says some nonsense like "aisa hi hota hai", run as fast as Laal Singh Chaddha, my dear.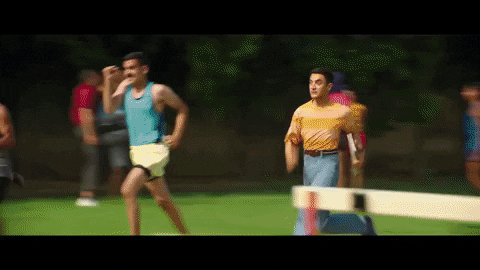 Your future pappa-in-law constantly talks down to his wife
Chalo, maybe the children of the family aren't rude, but is your future pappa-in-law rude to his wife? And is this behaviour ignored or accepted (ew) by your future husband? Major red flag, beta. Major! Because this is what the pappa-in-law's son aka your partner will learn and recreate in his marriage. Either make it clear that this isn't going to fly with you or refer to my sprinting advice above.
The women in the family haven't ever worked outside the home or family business
I know this sounds useless and unnecessary, but it is not. You can't even begin to think of the impact your MIL and SIL's life can have on yours. If they have never worked outside the home, it is highly likely that they won't understand your need to have a career. And if they've only worked in the family business, then it is highly likely that, regardless of your field of expertise, you will be urged to join the business too. So, you decide what works for you, bachche.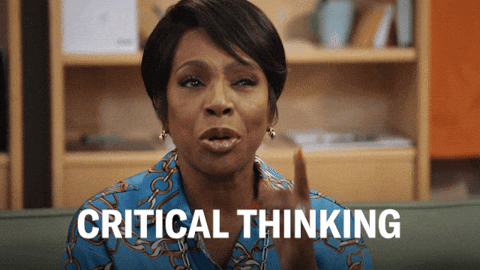 There's no room for you in the house
I mean physical, emotional, and mental room. Is there space for your stuff? And I mean ALL your stuff, not just a cupboard for your clothes. Are they willing to make more room for you or is it "your problem"? Do they behave like you're a part of the family or an addition that they have to tolerate like a second-hand cabinet? Do your future in-laws involve you in their plans or, if you're busy, change their plans to suit you? Or are you expected to "adjust"?
You never fight with your future pati
Why aren't you fighting with him, bachche? Is he your twin in every way that you have no difference of opinion? Or are you afraid of what will happen if you speak your mind? Blindingly bright red flag for brides! You should never be scared of your partner's reactions. Ever. And if he is "exactly" like you, do some digging. No two people are exactly alike. Which one of you is pretending here?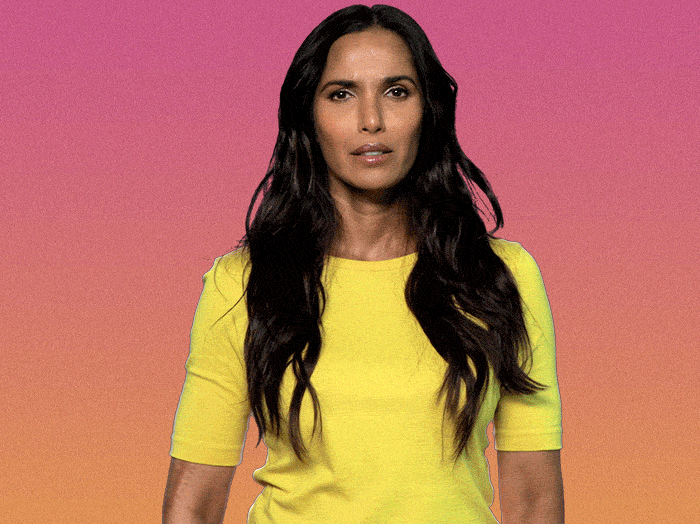 Your future mummy and pappa-in-law keep saying you're their new beti but treat you like a padosi
When you go to their house, what do they do? Not say, do. When they say you're their new beti, what do they mean? Are you going to have all the same privileges as their actual children? Do they trust you with family matters, especially money talk? Or are you politely shunted aside when a serious matter is to be discussed?
They have rules about everything
Ugh, people with rules at home are the WORST! I mean, rules like taking off your shoes at the door and picking your plate up from the table are fine and normal. But if they have rules about when to wake up, when to eat, when to sleep, when to watch TV, when to sit with family, what to wear inside and outside the house, what to eat on which day, and if you're expected to follow all these just because they do, please talk to your fiancé and find out if he's like that too. If he's not, just get your own place away from the rules. And if he's the same way, it's time to put on your thinking pyjamas.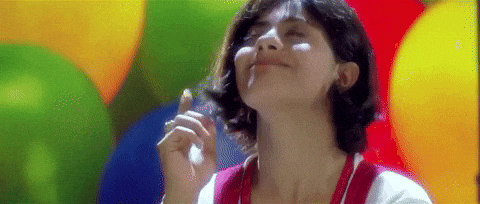 No one recognises your professional achievements
Or your SO's family members infantilise you when you talk about work. You are an accomplished adult, bachche. How dare someone treat you like a bebe? A great way to find out what they think about your career is to just bring it up casually in conversation. If they always find a way to change the subject or make it seem like they're indulging you by listening to you for five seconds, you know what to do.
Someone is telling you to change something about yourself just because you're getting married
We don't even change out of our nightsuit for a boy, bachche. You're perfect as you are.
GIFs Source
Related: 8 Reasons Why An Indian Woman Is Not Considered "Shaadi Material"