Hello, my nayi naveli dulhans. Are you ready for your very first KC? If you're in the north of this country or married into a family heavily inspired by Karan Johar, you've probably got your fair share of Karwa Chauth gyaan by now. However, no one gives gyaan like your dear Aunty Eve. If this is your first ever KC and things seem a bit odd to you, don't fret. I was a wreck at my first KC soiree, bachche. Everyone kept telling me not to eat but my stomach had other plans. When my MIL caught me sneaking in a burger at lunchtime on my very first Karwa Chauth (uff it became such a colony scandal), she just cursed at me and never told me to fast again.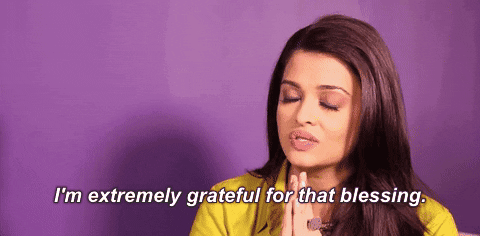 Anyway, after my disaster of a first KC, I decided it's time I share my learnings with my dear bachchas. So, listen carefully, okay? You may want to write down these first Karwa Chauth tips.
Stuff your face nonstop for a day before you fast
So that you don't feel like eating only on Karwa Chauth. A full day of biryanis, burgers, and baos is all you need. Give yourself all sorts of digestion problems. This way, you don't even have to wake up at 5 am to pack in the day's sustenance.
Get the most unique mehendi design
Floral designs are old news. Get murder weapons drawn on your palms. At least you'll have something to shut up the 536th person who asks you to spot the moon at 6 pm. Essential for first Karwa Chauth, bachche!
Be a true Gen Z bahu
You don't wait for anything, not even the moon. You are the moon. Look in the mirror and declare your fast broken.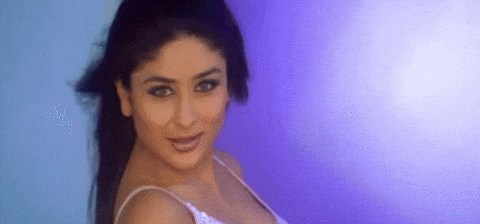 Go to the gym
Because god knows you'll be bored all day, but don't you dare work out. This is one day when you can legitimately show up in the best workout clothes only to take pictures for an hour. I would suggest a bright red t-shirt with orange tracks to match. You should be dressed as a dulhan all day.
Do not recycle your wedding wear on the day
You're staying hungry for a WHOLE DAY. The least you deserve is a Sabyasachi saree with jewellery to match. I hope you've already placed your orders, bachche. Even Aunty Eve can't manage last-minute orders from Sabya, you know.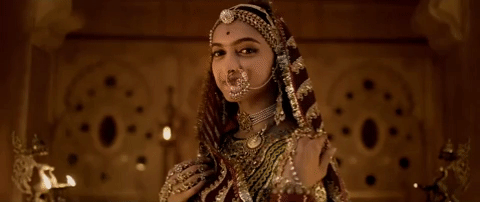 Show up to the katha
Don't be lazy on your very first Karwa Chauth, bachche. You have to go for the katha. Where else are you going to show the gang your new bling? And how else will you have photographic proof of your sanskaar?
Pray really hard for your husband's long life
Throw away the chips and nachos, push him out of the house to get some exercise, and nag as loud as you can when he picks up a beer. Don't let him out of your sight. Literally. Install a camera on his office desk to check if he's cheating on your tindey ki sabzi with chicken nuggets. Force him to fast with you on Karwa Chauth and make it a weekly thing. Be as annoying as a makkhi in your devotion to his immortality.
Remember it's your choice, bachche. Fast if you believe in it or just want to celebrate a festival with all the customary showsha. Fun is fun, after all. But don't fast if you're being forced into it. No one can force you to be hungry in the age of Zomato and Swiggy, my hungry princess.
Related: Reclaim Your Traditions: 7 Ways To Give Karwa Chauth A Twist Of Equality This Year
GIFs Source