Bachche, if you have a kaleshi fufaji in your family too, I feel your pain. This creature keeps to itself through the year but rears its ugly, noisy head at every wedding. And once the kaleshi fufaji is left loose at a wedding, it's over for your sanity. Beta ji, I cannot express how much kalesh my fufaji creates at every shaadi. I mean, I fully support impromptu protests when the dal makhani is below average. Or when the gulab jamuns finish before my third helping. That is appalling and needs a kaleshi fufaji's attention. But our kaleshi fufaji recently lost his cool because there were only 10 kinds of rotis at a wedding and not 12. He was caught sulking because someone got a picture clicked with the bride and groom without him. He doesn't even know this person but he started complaining to the bride's parents about the "disrespect". Uff! That's when I, the world's saviour and number one aunty, had to step in and use my techniques to pacify kaleshi fufaji. And here I am, sharing all my techniques with you so that you can handle your own kaleshi fufaji without creating more family drama.
Feed the fufaji constantly
Food, not alcohol! Alcohol will only make the problem much, much worse for you. Subtly take the whiskey glass away from fufaji and stuff his face with gujiya. Seat him in an area where he can't see the bar or people drinking, preferably where the kids are hanging out. If his mouth is full and his stomach is ready to break the buttons of his shirt, he won't have the energy for kalesh.
Become his confidant
Shake your head when he shakes his head, do all the tauba tauba and haye haye with him, and pretend to be heartbroken at the disrespect shown to him. Take one for the team and sacrifice your happiness for fufaji and his 18392 complaints. This is tough to do but it will be greatly appreciated by your entire family.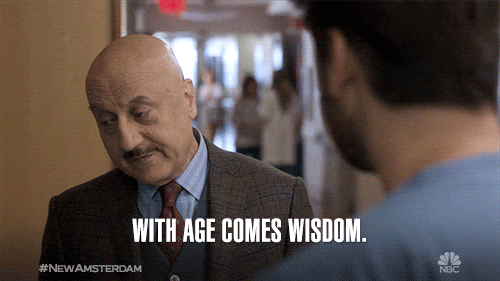 Give him a "happy drink"
Beta ji, I am generally very legal and proper when it comes to life tips. But it's Holi time, so I'm allowed to suggest bhang this week as the solution to every problem. Give fufaji a lovely thandai laced with generous amounts of bhang and insist he drinks it all. This should give everyone a good 24-hour break from the drama.
Challenge him to a dance-off
While your cousins are practising for the sangeet, you need to practise for the fufaji dance-off. It needs to be challenging, it needs to be at least 20 minutes long, and it needs to have Punjabi beats. If this dance-off doesn't give him a twisted kamariya, it will force your bua to drag him home immediately.
If you don't have the right music for this challenge, tell the DJ of your fufaji troubles. They will probably make you an epic dance-off playlist while wiping away tears of empathy.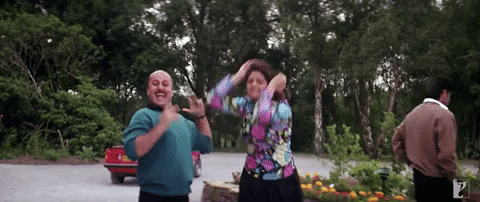 Make fufaji the family photographer
Compliment the WhatsApp DP that shows off his trademark scowl and double chin. That should motivate kaleshi fufaji enough to show off his selfie skills. Send him around the wedding venue to take selfies with everyone. That should keep him busy for a few hours at least. But keep him far, far away from the actual photographer…for obvious reasons.
Ask him for a cigarette
Be careful, bachche ji, do this stunt only if you have the guts to be at the centre of a scandal. Once you ask him for a cigarette, kaleshi fufaji will forget all about the bride, groom and their families and focus all his pent-up damaad rage on you. Prepare for Ekta Kapoor-style dramatic head turns and haws and hayes that get louder every minute.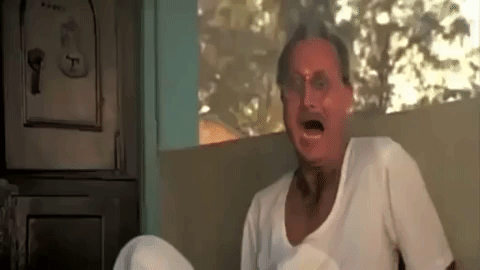 Seat the fufaji with some unknown uncles and tell them all how much you love Rahul Gandhi
Swiftly vanish into the crowd after saying these words! Because if any of these uncles catch you, this could become bigger than the sutta scandal, bachche.
How do you handle your kaleshi fufaji at weddings? Aunty Eve is always looking for new tips.
Related: 8 Things We Wish Would Vanish From The Big, Fat Indian Wedding
GIFs Source