Weddings are so fun, aren't they? All the celebrations, family and friends getting together, the laughter in the air. Fun times. But weddings also get quite exhausting. Standing on your feet for hours on end, greeting people every second, and putting a smile on your face constantly can get really tiring, really quick. It can also be quite intimidating, especially if your marriage is the arranged kind. In a love marriage, you at least know the person you are marrying, but in an arranged marriage, you practically end up with a stranger. It is no surprise then that spending the wedding night with your new husband would be an intimidating experience. Most people equate the first night with sex. After all, that's what the media has fed everyone all these years. But ladies, there's more to your first night together after the wedding. Here are a few tips that will help.
1. Don't get obsessed over sex
First nights are not always about intercourse. You and the groom are bound to be exhausted. So, it won't come as a surprise to anyone if you say no to sex. And in an arranged marriage setup, bedding a stranger is even scarier. Don't go by what the movies say and think that you need to have sex on the wedding night. You can totally skip this step and it won't make a difference to anyone's life.
2. Skip the skimpy lingerie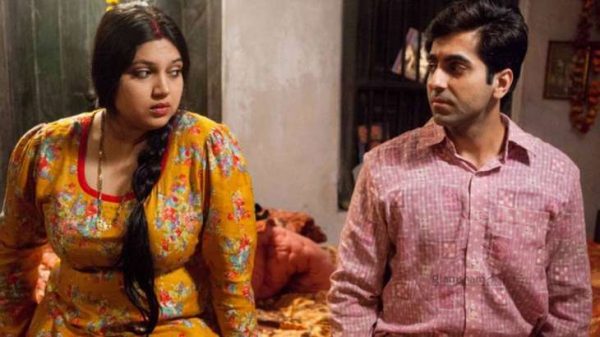 You have already been weighed down by a 5-10 kg lehenga and a few more kilos of jewellery. After all of this, you don't need to get into a skimpy pair of panties that will cause a wedgie or a bra that will poke your sides. Just wear a pair of comfortable pajamas that will let you breathe. You are not walking out from a Sabyasachi ad onto a Victoria's Secret ramp!
3. Get rid of the makeup
Every bride wants to look the best on her wedding day, which means she is probably wearing heavy makeup. By the end of the day, getting rid of all that makeup can be quite a task. But just because you are dead tired, that's no reason for you not to get rid of your makeup. You don't want to be breaking out the next day just because you slept with your makeup on, do you?
4. Ask your partner to help with the jewellery and hair
Since you'll be wearing an uncomfortable amount of jewellery and your hair will be a mini hairpin market, take this time to bond and ask your husband to help you remove them all. As the two of you work on getting rid of all the jewellery and unbinding your hair, it's a good time to have a light-hearted conversation and discuss what you guys want to do together in the upcoming days.
5. Have a heart-to-heart
In an arranged marriage, you may have a lot of inhibitions regarding your partner. What they are like, what their likes and dislikes are, how they react to things–you won't know any of these things. Of course, these aren't things you can figure out in a single night. But your wedding night is a good starting point to have a heart-to-heart with your partner. Talk to them about your expectations from them and the relationship, tell them about your future plans, and talk about the things you'd like to do together. Keep the conversation light-hearted but substantial. This is a good time to get to know each other without any interference from anyone else.
6. Awkwardness is perfectly alright
You have just married a practical stranger. There is bound to be some awkwardness. Don't fret. Your first night is bound to be awkward and let it be. It is only with time and conversation that the awkwardness will subside. Embrace it, build a friendship, and just let the love bloom.
7. Make out with your husband
If you are in the mood for some intimacy, but you are not ready for sex, you can just stick to the basics and make out with your husband. Having a good make-out session with your husband is a good way to build intimacy with your partner without the added pressure of sex. This also allows you to find out what turns your partner on and let them know what revs your engine.
Related: The Kiss Of Love: 12 Easy Steps To Make Your Kissing Game Heavenly
8. Order some food
You have probably skipped all the delicacies served at your wedding. And you're probably walking around with a grumbling stomach, feeling moody AF. So, pick up your phone, order your favourite food and a couple of cold drinks, and get talking. Orgasms can wait, foodgasms can't!
9. Take a shower together
Nothing is as relaxing as a good shower and it also helps build intimacy. It may be a little awkward at first, but it's also a good way to get rid of the awkwardness. Taking a shower together can wash away the exhaustion of the day and build up a teeny tiny bit of intimacy.
Unlike what movies show you, your first night after the wedding needn't be all about sex. And to be honest, after the rituals you have to be a part of throughout the day, sex is the last thing on your mind. Even more so if you are in an arranged marriage. So, don't stress, ladies, and take it easy.
Featured Image Source
Related: Arranged Marriages: Real Stories That Show The Good, The Bad, And The Ugly Of It All