Last year, the Government of India, on the recommendation of a committee set up by the Union Ministry for Women and Child Development, proposed increasing the minimum marriageable age of girls from 18 to 21. While a lot of people have lauded this proposal, a lot of organisations have also opposed it.
At the outset, it seems like a good idea. Girls can finish their education, they won't have to become young mothers, they won't face malnutrition. The mental, physical, and emotional well-being of young girls will not be compromised. If the law were to come into effect, it has tons of positives. Yet, experts are opposed to it. In order to get an in-depth understanding of the matter, we talked to Anushree Jairath, Program Coordinator – Gender Justice at Oxfam India.
Related: 15 Women In History That You Need To Educate Your Daughters About
1. On the surface, increasing the minimum marriageable age of women from 18 to 21 looks like a positive move. Why then is there a lot of contention regarding the change in the law?
"The government is considering raising the minimum marriageable age for young women from 18 to 21, ostensibly to delay the age of motherhood, improve nutritional levels among young mothers, and decrease maternal mortality rates. While this seems like a progressive step at the outset, a deeper look shows us that such a move would not be empowering for women in India – it would actually do the opposite!
Deep-rooted norms are unlikely to shift by raising the minimum age
Early marriage in India is the result of several deep-rooted social norms, such as the belief that women's honour can be protected only if she is married, they'll be safe from sexual violence, they will only need low dowry and can also prevent elopement. These deep-rooted norms are unlikely to shift by raising the minimum age. Consequently, the families of the 63 per cent of women in India who get married under the age of 21, most of whom belong to poor and marginalised communities, will become criminals overnight with the introduction of this move."
2. Will increasing the minimum marriageable age from 18 to 21 make any difference? Or is it just an empty move on the part of the government?
"Increased access to education, skilling, healthcare, and jobs are the primary reasons for the reduction in child marriage and improvement of girls' life in India. When girls can study further and earn money, it causes a change in attitude and a willingness to invest in them and delay their marriages. These factors are proven to organically increase the age of marriage. Poor quality and access to education directly cause an early marriage to occur. Girls end up dropping out of school due to the poor quality of education, lack of infrastructure like toilets, the prevalence of sexual harassment, or poverty – which then leads to early marriage. Investing in secondary and higher education for girls has been proven to decrease rates of early marriage.
Increasing the age of marriage through coercive laws will be counter-productive. This will also criminalise many poor families and disproportionately affect the poorer sections of society, mainly comprising of Dalit, Bahujan, and Adivasi women."
3. There is a clear digital divide between girls in rural areas as well as girls in urban areas. How does this updated law play into that divide?
"Studies have shown that the digital divide in India has a direct impact on girls' and women's health and well-being. While the law aims to empower girls through regressive steps like penal actions for child marriage, the government is failing to bridge the digital divide in the country which has the potential to empower women.
Women and girls in India have limited access to technology, especially mobile phones and the internet. According to the mobile gender gap report 2020, 20 per cent fewer women own mobile phones than men in India. But more worryingly, the gap between men and women when it comes to mobile internet users is one of the highest amongst low and middle-income countries — 50 per cent. Most women (especially in rural settings) have shared phones or one phone in the family. Even when women do have their own phones, they're mostly hand-me-down phones which are broken or malfunctioning. Thirty-one per cent of women in India possess brick or basic phones which do not have internet access.
This means women and girls will eventually lag behind. Internet is a democratising force and it should not be the monopoly of only men and boys in the family. We have already seen how women are lagging behind in India's COVID-19 vaccination and a lot of it has to do with the digital divide. Rather than making such sweeping laws, the government should work hard towards addressing systemic barriers faced by girls and women across their lifespans."
The high number of child marriages in India is a result of multidimensional poverty.
4. Will raising the marriageable age for girls ascertain that they will be able to finish their schooling and degree?
"The law which proposes to raise the age of marriage of girls can't guarantee that they will finish schooling and degree. In fact, we already have laws such as the Right to Education in India which mandates free and compulsory education for children. The government has to understand that the high number of child marriages in India is a result of multidimensional poverty, lack of opportunities and prevailing social norms. The policymakers need to come up with comprehensive solutions to create an enabling environment for girls. This includes the need for several progressive measures in the education sector such as tracking out-of-school girls or offering them scholarships for skilling and employment."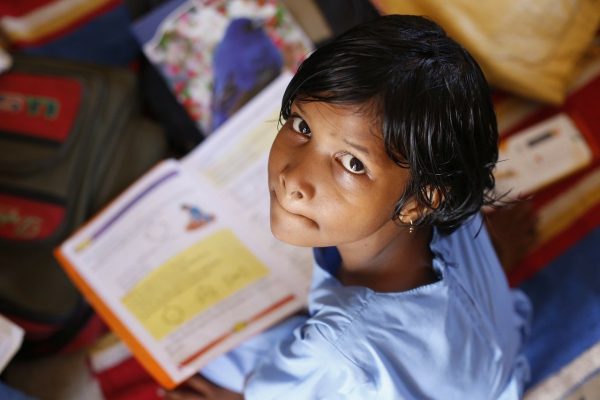 5. In order for women to have a say in their marriage discussions, it is integral for them to be educated individuals. But, how can we educate parents so that they also know not to get their daughters married off as soon as they hit 21?
"Outreach to parents and the larger community is really important. When we ask for true empowerment of girls beyond marriage, we challenge the deeply rooted social norms and patriarchy prevalent in families as well as the wider community. Parents and community members need to be sensitised about the rights of women and girls through community meetings, discussions, and relevant content. Even in our gender programs at Oxfam India, we do try to include community stakeholders, including parents to discuss issues around gender norms, violence, and early marriage."
6. According to data, what percentage of women in urban and rural areas are married off as soon as they hit the legal age?
"According to NFHS-4 data, rates of early marriage in India fell from 47 per cent in 2005-06 to 27 per cent in 2015-16. Further, the median age of marriage in India increased from 16.7 years in 1998-99 to 17.2 years in 2005-06 to 19 years in 2014-15. These are topline numbers from across India.
In 2015-16, 63 per cent of young women were married before the age of 21. A majority of these marriages took place among the poorest 20 per cent of the population, mainly comprising of Dalit, Bahujan, and Adivasi families.
The latest NFHS data shows there is a drop in the overall rate of child marriages, from 26.8 per cent in the earlier National Family Health Survey (NFHS-4) to 23.3 per cent in NFHS 5."
Anushree Jairath is an advocate of gender justice who has been committed to the cause for more than seven years.
Oxfam India, in association with Agents of Ishq, recently released an edutainment video #SorryThankYouTataTataByeBye. This video is part of their long-running campaign, #EmpowermentNotAge. Through the video, Oxfam aims to reiterate that marriage should be a matter of choice, rather than a matter of law.
You can check out the fun, nuanced, and engaging video on complex social norms here.
Featured Image Source
Related: Supreme Court Now Has 4 Women Judges, But True Inclusivity Is Still Painfully Absent