Why do you do this, child? Why do you try to fight when there is nothing to fight about? I went on Twitter and the Instagram comments sections of a few feminist accounts, and by god! Some of you will do anything to have your ridiculous "hot take" go viral. Matlab the kind of comments I saw from "educated" bachchas… haye tauba! You people need so much help!
So, Aunty Eve has decided to teach you a few things about feminism and women in general. Obviously, everyone wants to fight about this and no one wants to listen to some old-fashioned logic. Very angry you make me with your ignorance sometimes, bachche. Uff.
Here are a few common comments I would like to address.
"Why is it called feminism and not humanism?"
Why is it called mankind and not humankind? Yeh toh kabhi nahi poochha aapne. When a particular group needs to be uplifted, obviously the focus will be that group na? Like Black Lives Matter. Or were you an #AllLivesMatter person when Black people were specifically being targeted?
"The law is biased towards women"
So are criminals.
Also, which law? The one against dowry? The practice that has been used to subjugate, torture, and kill women for centuries? Or the law against rape, an act of extreme violence mostly against women? Or the laws of alimony and child support? Yes, when a woman is expected to give up her career and financial independence to look after a man-child and his family and then the marriage goes to shit, why should she get any compensation for it, right? Soch liya karo thoda. It's good for your health.
"Why do we need separate coaches for women in the metro?"
Because men can't keep their hands, eyes, and legs to themselves when they see a woman. Not like separate coaches for women stops men from behaving like this. After all, how dare a woman feel safe in public transport? Haina?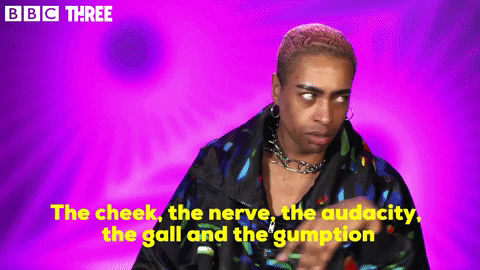 "#NotAllMen"
But #YesAllWomen, child. Every single woman I know has been harassed by a man. Go, ask the women you know. And if they shoo you away for asking this question, take a hard look at yourself.
"Why did she go out so late/to an isolated area/take a cab at night/wear short clothes/fight/not fight?"
The right question is – how dare he/they attack her? Have the criminals been caught? Where was the police? What can we do for women so that they feel safe in their country again? All good questions, so much more logical than questioning the victim, no?
"#MeToo ruined men's lives"
If you would think about why this hashtag even exists, you would realise how stupid you sound. Don't insult your education like this, bachche.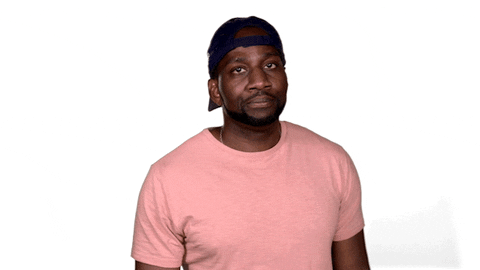 "Women marry for money"
And why not? If you want to marry only for love, beta ji, wait for a few years! You're really not mature enough to be in an adult relationship. Factoring in money when you're getting married is not a bad thing. Who doesn't want financial stability?
"Shaadi toh barbaadi hai"
Kiski? The mummy papa who are paying for a wedding worth crores? Yes, I agree shaadi is barbaadi for them.
"How will you be a family if you don't have the same last name?"
Of course. Because families who have the same last name never, ever fall apart. Never in a million years!
"If the wife works, who will look after the house and the elders and the kids?"
Wouldn't it be more economical to hire a cleaner, a cook, and an attendant? Shaadi toh barbaadi hai na? Too much kharcha just to hire one domestic worker! And what if she then asks for alimony? Oh my god! Best to stay away from potential wives, bachche.
"Who's driving that badly? Must be a woman"
Who's being a disgusting creep and misogynist? Must be a man.
"We all know how she got that promotion" wink wink
Yes, through hard work, perseverance, talent, and leadership skills. Everything that you lack but fail to admit because it's so much easier to just malign your successful colleague's character instead. Zero effort, less than zero creativity, and a great use of your complete lack of talent.
"Women are past their prime by the age of 28"
I saw this gem on Twitter recently. Some lowly creature thinks that men should not date women over this age because sab khatam ho jaata hai apparently. By 28. Who's going to tell this man that JLo is 52? Also, who's going to tell him that women, older or younger than 28, will never choose to date him?
"Women are not capable of being left free or independent"
This is from the chief minister of one of the biggest states in India. We urgently need to find out how many women he's holding hostage. Because I don't know of any woman who is waiting for him to "free" her. Obviously, there are some women who he controls and thinks cannot be "left free".
If you have any more questions or gyaan about feminism, please do tell me. Aunty Eve is happy to educate or even yell at deserving candidates.
Google Gloria Steinem. Mazza aayega, bachche.
All GIFs from Giphy
Featured Image Source