Women across the globe have been fighting for justice and equality for decades. But true gender equality is still a long way off. Every week, we see news reports of numerous cases of violence and crimes against women. Almost every day, we spot comments online berating women for doing their best in a man's world. And don't even get us started on the sexist jokes forwarded every minute that are really not funny.
This is a crucial time for us to step it up and teach our children about ways to be vigilant and aware. Not only that, we must also educate our children about all the iconic women in history who have worked hard to help us be where we are today. There have been multiple inventions, campaigns, and movements for equality by some of the most popular women in history. It is imperative that young girls and boys grow up with the right knowledge and information to help them lead better lives. Educate your daughters about the amazingly badass women in history who didn't let society and patriarchy stand in their way.
Let's teach our daughters to be brave, inspirational, and lead by example!
1. Althea Gibson
Image Source
If you're in awe of the Williams sisters for their badassery in tennis, Althea Gibson should be way up on your list! Gibson was not only the first Black player to compete in Wimbledon, she was also the first ever African American to claim a Grand Slam title. Later, she went on to become the first African American woman to take on women's pro golf and was the first Black golfer in the Ladies Professional Golf Association.
2. Ida B. Wells
Image Source
Ida B. Wells was an African-American leader in the Civil Rights Movement and was one of the founders of the National Association for the Advancement of Colored People (NAACP). Through her battles and journalistic attempts against sexism, violence, and racism, Wells introduced the world to the extreme violence against African-Americans in the 19th and early 20th century.
3. Savitribai Phule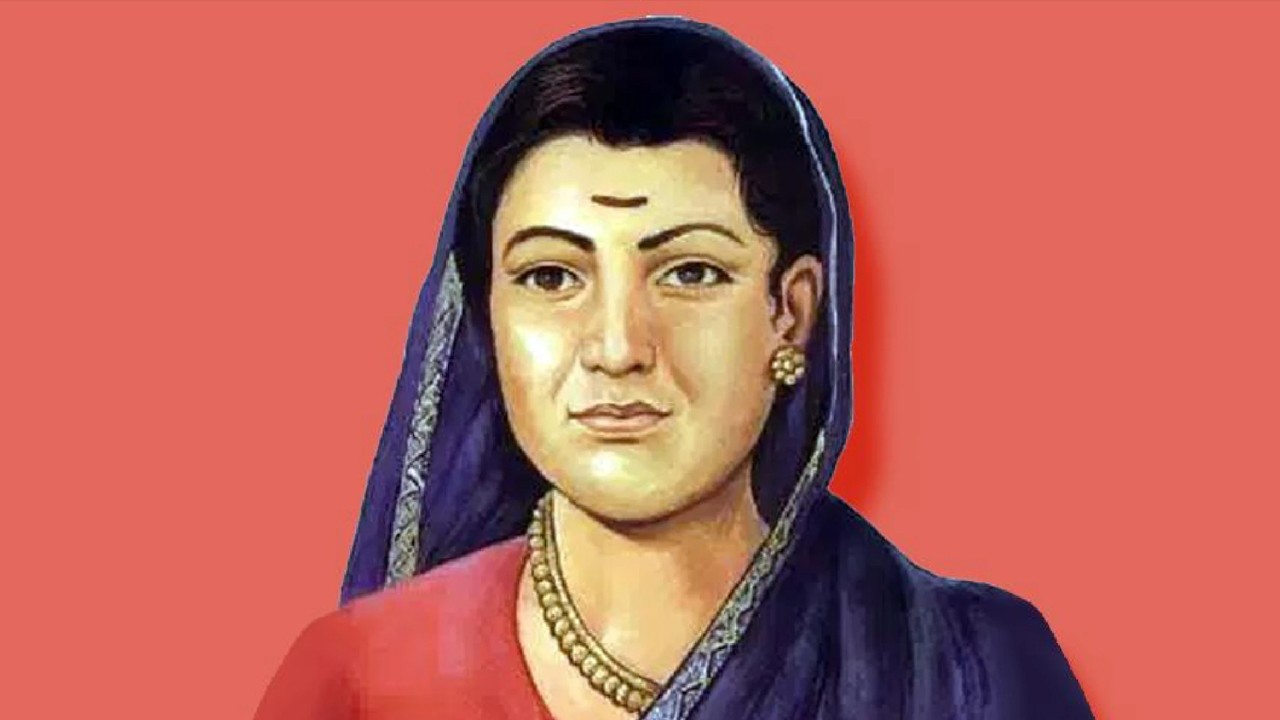 Image Source
Savitribai Phule is one of the most iconic figures to be remembered when it comes to Indian history. Born to a Dalit family, Savitribai Phule smashed patriarchy by becoming India's first teacher and fighting for women's rights throughout her life. She challenged upper caste oppression and had an invaluable role to play in ending many forms of prejudice during the British rule in India.
4. Cecilia Payne-Gaposchkin
Image Source
Cecilia Payne-Gaposchkin was the brain behind the massive discovery of hydrogen and helium being the main compounds in stars. What makes this achievement even bigger is that she was just in grad school when she made this discovery. Of course, no one believed her back then, because how can a young girl ever talk sense, right? Cecilia went on to become the first woman ever to be promoted to full professor at Harvard.
5. Amelia Earhart
Image Source
Smashing all stereotypes, Amelia Earhart took the flight of her dreams in 1928. As the 16th woman in the world to be granted a pilot's licence, Amelia became the first female aviator to fly solo across the Atlantic Ocean. Before her mysterious disappearance which is still debated, Earhart wrote best-selling novels on her aviation experiences.
6. Anandibai Joshi
Image Source
During the 17th century, Anandibai Joshi, one of the first South Asian female physicians, became the first female physician in India to be trained in Western medicine. She was the first Indian woman to study and graduate in medicine in America.
7. Aretha Franklin
Image Source
If you can't stop going gaga over Queen Bey, Aretha Franklin is someone who should be up on the highest pedestal for you. With 18 Grammys, 75 million record sales across the globe, a leading artist on Rolling Stones' Greatest Singers of All Time, and the Presidential Medal of Freedom, Aretha was the first woman to find a place in the Rock and Roll Hall of Fame! Go listen to some of her music NOW.
8. Justice Anna Chandy
Image Source
The first woman in Kerala to get a degree in law, Justice Anna Chandy was a fierce advocate for women's rights. Furthermore, in 1959, she went on to become the first female judge in an Indian High Court and held the position in the Kerala High Court for nine years.
Related: Top Lawyers In India Who Have Become Icons Of Women Empowerment
9. Asima Chatterjee
Image Source
Asima Chatterjee was the first female scientist in India with a PhD in organic chemistry. With a major portion of her life spent in developing anti-epileptic and anti-malarial drugs, Asima Chatterjee even published numerous research papers on medicinal properties of plants.
10. Harriet Tubman
Image Source
Harriet Tubman is one of those women in history whose contributions should be known across the globe. Tubman was a slave who later became a spy, guerilla soldier, scout, and a nurse! She was also the leader of the Underground Railroad and was known as the 'Moses for her people'. Through the Combahee Ferry Raid, Tubman helped free more than 700 people from slavery.
11. Patricia, Minerva, Maria – The Mirabal Sisters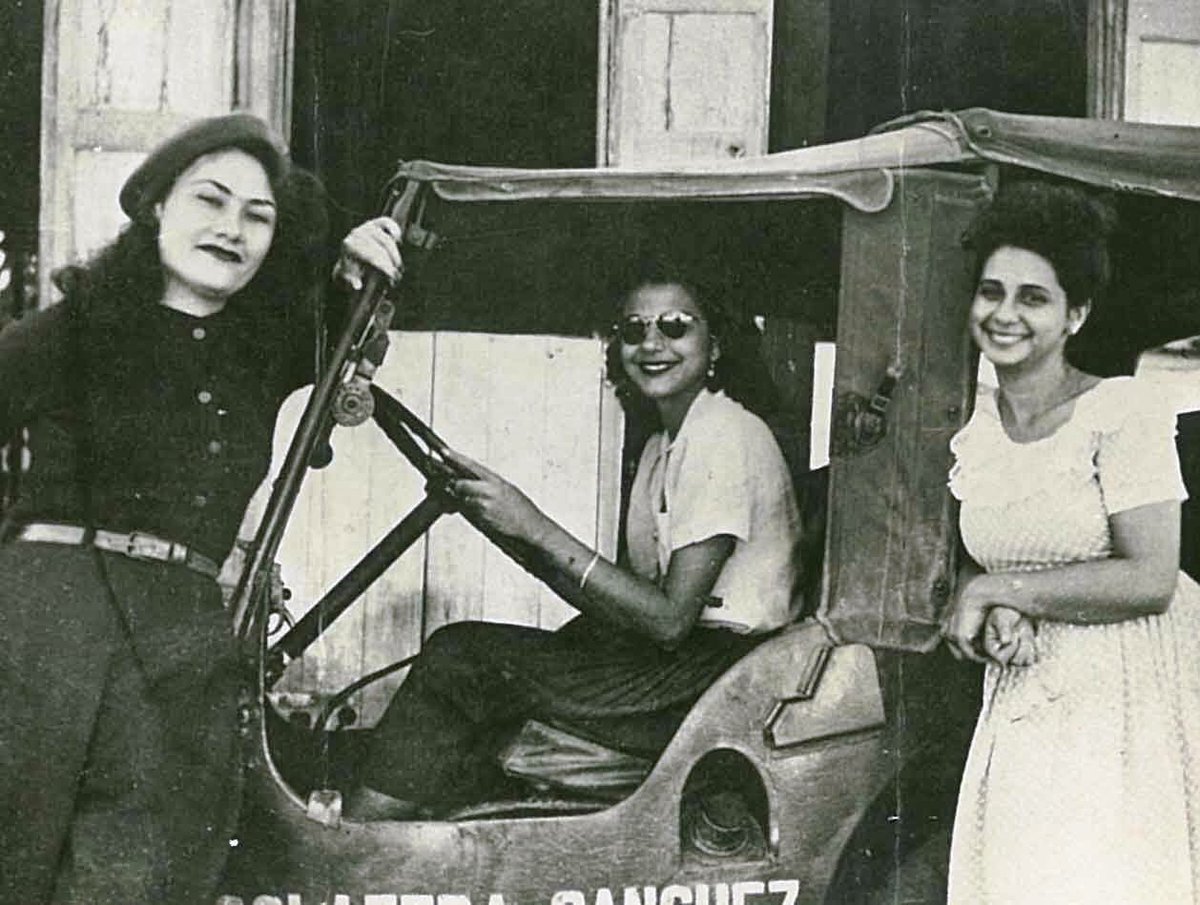 Image Source
When Rafael Leónidas Trujillo Molina aka El Jefe ruled the Dominican Republic, the corruption and brutality of his governance were exposed by Patricia, Minerva, and Maria, also known as the Mirabal Sisters. Although the sisters were assassinated, their death and expose of El Jefe led to his assassination just six months later. In honour of the Mirabal Sisters, November 25 is now observed as International Day for the Elimination of Violence against Women every year.
12. Marie Curie
Image Source
Marie Curie is one of the most eminent women in history who needs no introduction. The first-ever recipient of two Nobel prizes, Curie made the big discovery of Radium and Polonium which changed the study of science forever.
13. Eleanor Roosevelt
Image Source
Anna Eleanor Roosevelt was no ordinary First Lady of the United States of America. During her husband Franklin D. Roosevelt's four terms as POTUS, Eleanor spearheaded initiatives for human rights, women's rights, and causes for children. She went on to take the chair at the United Nations' Human Rights Commission in 1945.
Why just women in history? Even today, there are women across the globe who are setting newer standards of women empowerment and what it truly means to be a badass woman!
Image source
At 89 years of age, Anne Lorimor became the oldest woman to scale the heights of Mount Kilimanjaro. Mount Kilimanjaro is the highest mountain in Africa, located at a height of 19,341 feet! Let her be a great inspiration not just for your daughter but for yourself too. Age is, after all, just a number.
Related: The Women Of India Who Inspired And Empowered Us In 2019