Hi, bachche! Having fun during wedding season? No? Mask too tight or is that distant fufaji too close to your face? Weddings can be a pain, honestly. But what I hate the most are those people who malign us well-meaning aunties and uncles by annoying every young person they see with ridiculous questions. Frankly, I'm embarrassed, bachche. Which is why I'm giving you the tools to fight back and end this evil. I mean, look at me. Aunty Eve is a cool kid! I give you amazing advice, like how to find the perfect Bollywood boy and how to deal with those tiresome MILs. I don't judge anyyyyyyone! So, it's only natural when I see other "aunties", like Mrs Duggal and her gang (yes, we're not friends anymore) trying to be nasty with young people who are only singing and dancing.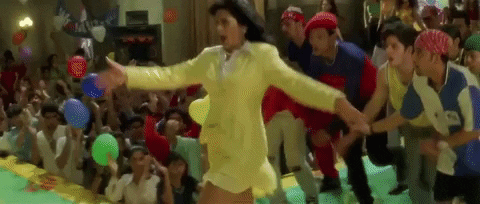 At the last wedding I attended, Mrs Bhatia actually told her cousin's daughter's husband's niece that she should get married now. I am supposed to be looking for a rishta for that girl, which I was happily doing in my own time. But now, Mrs Bhatia has pissed her off so much that she is saying she doesn't want to get married only! Literally pet pe laat for me, no? So, I've decided to do something about this menace of rishtedaars. The next time someone corners you at a wedding, sweet child, here are the best responses that you need to keep handy. Trust me, these answers will shut that fufaji up for good!
Annoying question #1: So old you are now! When will you get married?
Killer answer #1: So old you are now! When will you die? I have my outfit picked out for your funeral. Accessories too.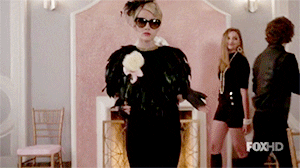 Annoying question #2: Age zyada ho gayi toh how will we find a boy for you? Till when will you burden your parents?
Killer answer #2: When you stop burdening your kids, I'll stop burdening my parents. We can have a joint vidaai too!
Note: It is imperative to walk away immediately after spitting out these answers. Otherwise, someone's chappal will meet your head.
Annoying question #3: Omg why have you become so tanned?
Killer answer #3: Because I got tired of my skin colour. You know how you keep going blonde because you're "bored" of your grey hair? I did the same thing with my skin. Should I get a skull tattoo on my arm next? It'll go so well with the colour, no? What do you think?
Annoying question #4: Aur phir? Kitne marks aayenge?
Killer answer #4: If I'm deciding this, 100 aayenge! Scratch that, 200 aayenge, so that next exam ka bhi quota poora ho jaaye. Foolproof scheme this is.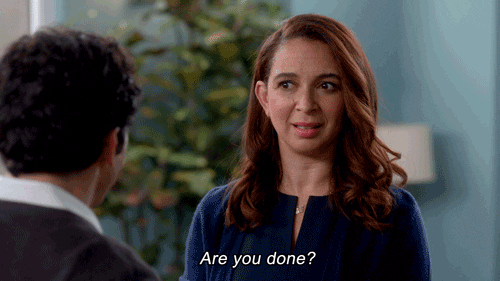 Annoying question #omgthisisexhausting: Kuchh banoge kab?
Killer answer #youkidsgothroughsomuch: I'm still young. But aapka time nikal raha hai. Aap kab banoge kuchh?
Annoying question #stopthistorture: Why have you taken up BSc and not Engineering?
Killer answer #6 (I think): Why are you wearing red and not black? Why is the groom a man and the bride a woman? Why are there golgappas at this wedding and no papri chaat? Why does the world still think veg biryani is a thing? Why is the world?
Annoying question #7: Eeeeeeee! What are you wearing?!
Killer answer #7 (I may have lost count): Clothes? Made of fabric? And colours? That I like? Can you stand 2,000 feet away from me please, we're in a pandemic?
Annoying question #8: Shouldn't you try something for all those marks on your face?
Killer answer #8: I cleansed with the water of Dal Lake, exfoliated with the sand of the beaches in Goa, moisturised with llama milk, and finished off with a massive orgasm. Shouldn't you try something for all that evil in your brain though?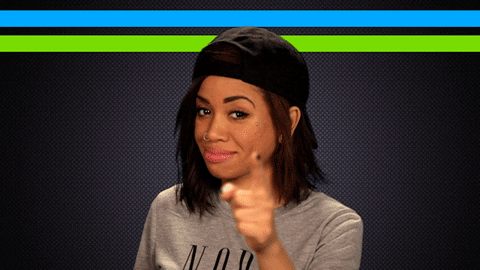 Annoying question #thiswillneverend: Kab tak job karogi, beta?
Killer answer #whyarerelativeslikethis: Jab tak the company keeps paying me, jab tak we have to buy food with money. #CapitalismSucks, uncle. No, women still don't get food for free.
Annoying question #10: Soooooo, when are you giving us the good news?
Killer answer #10: Right now! The bar is open and they have COCKTAILS!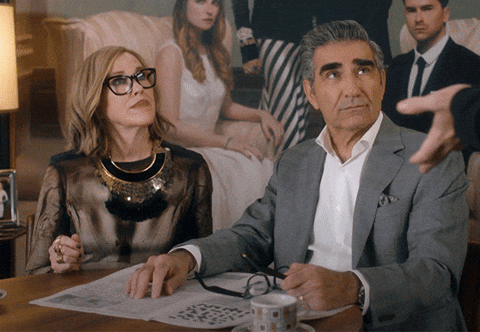 Annoying question #11 (ugh!): After a certain age, you will have period problems and trouble getting pregnant, you know?
Killer answer #11: I'm actually really happy without kids. They're so whiny, ungrateful, disobedient, and just pests in general! Look at my parents! They keep complaining about me. And you keep complaining about your kids. Why would I do that to myself?
Note: This answer will either be completely ignored or will shame your parents into pampering you for the next week. Be ready with your list.
Annoying question #12: Are you on a diet? Why have you become so skinny?
Variation: Why don't you go on a diet? You've become so fat!
Killer answer #12: Bodies change with time. Unfortunately, some people don't. And they never grow up enough to see other people beyond the shape of their bodies. It's okay, it's not your fault. It's just who you are. Why don't you go on a diet?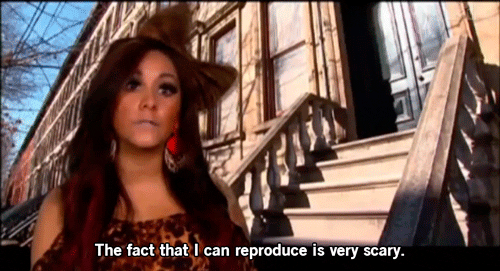 Try these at the next wedding because god knows you're going to get these questions on repeat. And tell me how well they worked. I'm waiting! Aunty Eve loves feedback.