Looking to indulge your sweet tooth on healthy desserts that don't skimp on the goodness? Try vegan. We found some scrumptious vegan desserts in Delhi for you that will surely satisfy your taste buds.
What is Vegan?
So what is a vegan you are wondering? Vegans are vegetarians who shun not only meat and eggs but even dairy products; and that includes butter, ghee, milk and yoghurt. A vegan diet is considered to be great for your health and for the environment too. Another very important reason for considering this diet is for the ethical treatment of animals. You don't have to be a 24/7 vegan. Even a few days a month can make a difference.
Don't confuse Vegan with Gluten-free
A vegan diet is not the same as a gluten-free one. Gluten is a mixture of proteins found in wheat grain (wheat, rye, barley) that may be hard to digest for some people. For them, a gluten-free dough is made that is devoid of this protein. Luckily, there is no difference in taste and you won't even know if you ate a gluten-free product. This is beneficial mainly for those who have a gluten allergy.
Vegan Desserts that even Non-Vegans will Love
While there are countless options available for food, but when it comes specifically to desserts, you will have to search for quality places in Delhi that pass the test of taste. We tried the desserts at Bake Art, based in Vasant Kunj, and simply fell in love with their sweet course.
What's more, they strictly avoid all kinds of trans fats, refined sugar, aluminium filled baking powder. They even have oil-free and sugar-free treats so you will have no reasons to feel guilty as you tuck into their delicious desserts.
Here's what we recommend:
1. Coffee and chocolate cheesecake
A vegan rendition of the timeless cheesecake. The crust is made of date and almonds, the cheesecake with cashews, coconut, dates and coffee, all topped with a layer of Belgian chocolate.
2. Date, almond and coconut laddoos
Dig into some desi goodness with these vegan balls made with almonds, dates, and desiccated coconut. These healthy laddoos contain no gluten, no added sugar and no added oil or fat. A good reason to eat the entire box!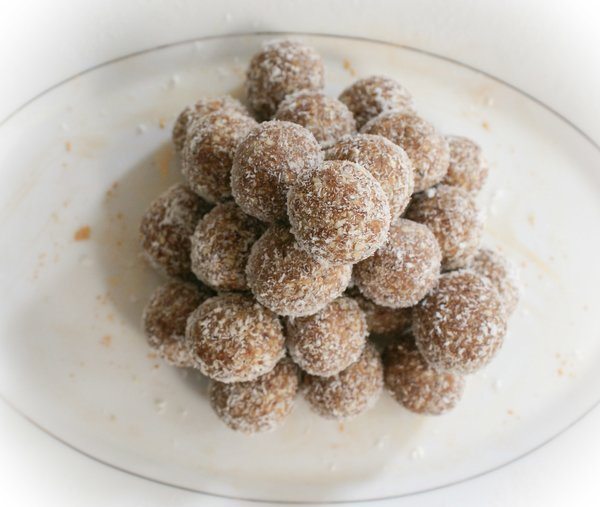 3. Blueberry and lemon cake topped with organic strawberry
Don't let the look deceive you. This is a soft sponge lemon cake filled with dried blueberry and lemon flavoured non-dairy whipping cream with loads of fresh strawberries on top.
4. Vegan Nutella
This vegan chocolate hazelnut spread (that tastes just like Nutella, by the way) is not to be missed. This is made with hazelnuts, Belgian chocolate, cold-pressed coconut oil and pink Himalayan salt.
5. Alcohol-free plum cake
Take home this whole wheat alcohol-free plum cake that is packed with dry fruits and spices.

So what's your pick? Snap your photos and share with us at allabouteve_in on Instagram.
Contact Bake Art
Website | Facebook | Ph: 96426 00005