Shopping for men is often difficult and if you have exhausted the typical shirt, wallet and perfume list, there's little else to choose from. Looking to give the men in your life that perfect gift? Here are a few ideas.
1. Wine Chiller
Here's something for those beautiful evenings that begin and end with a glass of wine. Let your partner not have to rush to the refrigerator every time he wants to pour a glass and gift him this classy wine chiller.
2. Travel Set
One of the best gifts for someone who travels a lot, especially on work. This travel kit stores all your essentials in a compact manner and gives you ample room for anything extra that you would need to carry. It also looks quite stylish.
3. Crystal Decanter Set
For connoisseurs of wine and fine single malts, a gift couldn't get better than this. A crystal decanter set, this one comes with glasses suitable for all kinds of drinks.
4. For the home office
Tired of his messy home desk? Here's a way to get rid of the mess and ensure he finds everything he needs in a jiffy. This home desk organiser is a perfect gift for men who work from home.
5. Metal Ice Bucket
For all those business parties your partner hosts, a chic ice bucket is a must. With ribbed metal finishing, this bronze bucket can add oodles of style to his bar cabinet.
6. Photo Frames
For the next special occasion pick a classic photo frame like the one below and add a picture for a gift. Now, watch him smile as it takes him back to that special memory.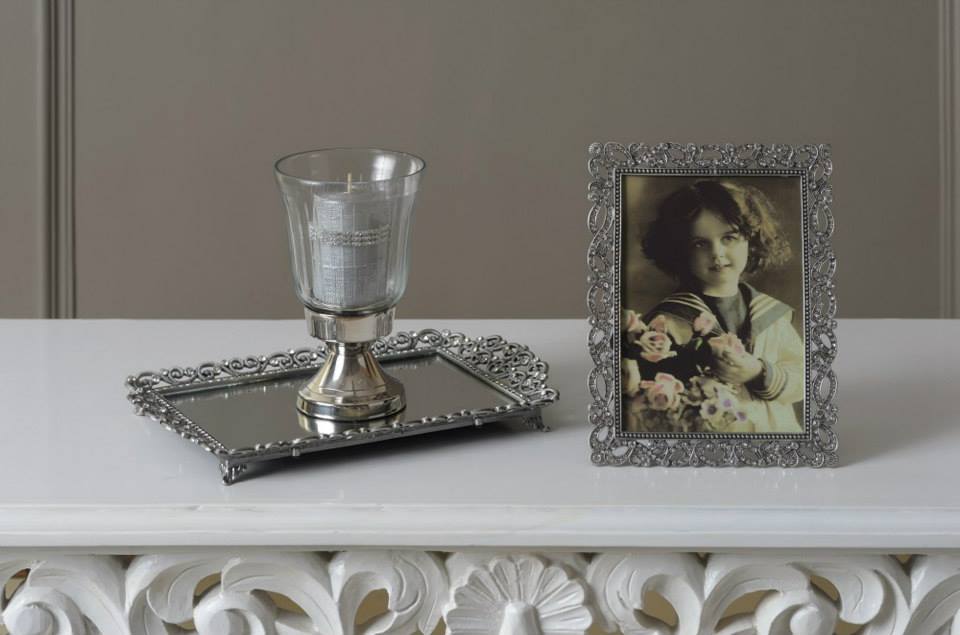 7. The Buddha
This Buddha statue from Netherlands is for all those who appreciate a thing of beauty. The calm expression is sure to bring balance and peace in your life.
So, the next time you are trying to find a gift for your partner, father or brother, pick from one of these and you are sure to see them smile.