October is regarded as Breast Cancer Awareness Month, a campaign to raise awareness about the impact of breast cancer. Any form of cancer, no matter what it is, is tough. Cancer is a difficult ordeal for the one battling it as well as for their family members. And often, cancer can go undiagnosed until it's too late. However, breast cancer is one form of cancer in which one can conduct regular precautionary self-tests and, if something seems wrong, get a diagnosis from the doctor. Women in the public eye who have battled breast cancer and emerged victorious have often used their stories to raise awareness about the illness. Here are six Indian public personalities who came out stronger after a battle with breast cancer.
1. Chhavi Mittal
Early in 2022, television and film actor Chhavi Mittal documented her journey from being diagnosed with stage-two breast cancer to getting treatment for the same. Despite the hardship, she braved it all with a smile on her face. In fact, till the time she went in for surgery, she uploaded happy videos of her chilling in the hospital room, to uplift her mood as well as her fans'. Not everyone can walk into an operating room with so much optimism and Chhavi is a true rockstar for the way she dealt with her breast cancer.
Related: Actor Chhavi Mittal's Inspiring Breast Cancer Journey: Smiling Through The Worst
2. Tahira Kashyap
Popular filmmaker Tahira Kashyap was diagnosed with breast cancer in 2018. Since then, the road to recovery hasn't exactly been smooth sailing, but Tahira came out on the other end a victor. Sharing lessons from her cancer journey, Tahira is a strong advocate of breast cancer awareness and urges women to conduct self-examinations regularly. In a post from 2021, she shares, "Protect yourself. Value yourself. Nurture yourself. Have gone through this route hence can suggest please do regular self-examinations. Younger age at times also doesn't help. Do not become an ostrich if you feel something is wrong. The wrong only gets detected timely if you take action towards it. Action means letting the doctors examine you and to go through their protocol. YOU are very significant, worthy of adding lot of value! Never forget this."
3. Mahima Chaudhary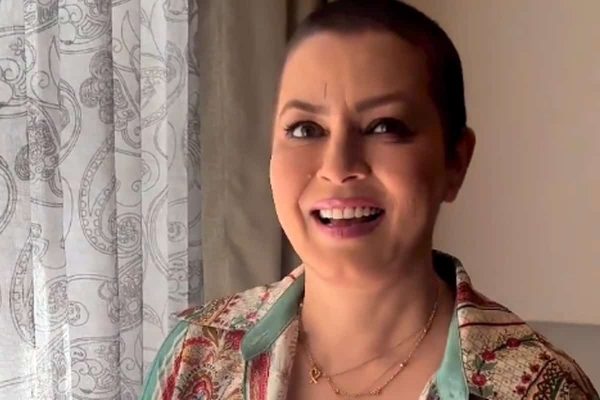 Pardes actor Mahima Chaudhary was diagnosed with breast cancer last year during a routine annual check-up. She was informed about the presence of pre-cancer cells that could potentially become cancer. Post her biopsy, Mahima found out that some of the tiny cells removed from her body had become cancerous. She has been cancer-free for a few months now. Mahima kept her faith in the doctors and her recovery process and she attributes that to her recovery. While the treatment was difficult, Mahima doesn't talk about it much as she doesn't want to instil fear in people. The actor jumped right back into work post her recovery.
4. Hamsa Nandini
Telugu actor Hamsa Nandini was diagnosed with Grade III Invasive Carcinoma, a form of breast cancer, last year. Since her mother died of the same disease 18 years ago, she has a genetic predisposition to the illness and was also aware of the symptoms. In an Instagram post, Nandini shared, "No matter what life throws at me, no matter how unfair it may seem, I refuse to play the victim. I refuse to be ruled by fear, pessimism, and negativity. I refuse to quit. With courage and love, I will push forward."
The actor was diagnosed with breast cancer after she found a lump in one of her breasts and rushed to get a mammogram. Throughout this arduous journey, Nandini has kept her spirits up and continues to fight bravely.
Related: 7 Medical Tests All Women Must Take To Ensure A Healthy, Happy Life
5. Barbara Mori
The Kites actor is also a cancer survivor. Barbara Mori was diagnosed with early-stage cancer over a decade ago and has been cured. Since then, Mori has been actively spreading awareness about cancer and working towards supporting programmes that tackle cancer. She was a part of 1-a-Minute, a docu-drama on breast cancer. The documentary involved people who were cancer survivors or people who have seen their close ones go through the disease.
6. Mumtaz
Yesteryear actor Mumtaz is a proud cancer survivor. At the age of 54, she was diagnosed with breast cancer and had to go through six chemotherapy and 35 radiation sessions before becoming cancer-free. Mumtaz put up a tough fight against the dreaded disease and emerged victorious.
Featured Image Source